---
The COVID-19 pandemic forced many changes in Canada, from how people carry out daily activities to adapting to new forms of work and interactions with others. One underlying factor of these shifts has been an increase in technology implementation and innovation in Canada as well as the world.
As the vaccine rollout continues in Canada and we start to move past the pandemic, there are still challenges ahead. Canada's road to economic recovery is daunting. There is a growing sentiment to use this pandemic to pivot the country's focus to improve internet connectivity, environmental sustainability and nurture a rebound of a battered business sector.
To further investigate these issues, CENGN carried out a study on the Canadian tech ecosystem's perceptions of the pandemic's effect on the Canadian economy and small to medium-sized businesses, as well as the effectiveness of the Canadian government in addressing the economic and business issues that have arisen due to the pandemic.
Over a hundred respondents, composed of representatives from different Canadian small and medium tech businesses, participated in the survey and provided us with their insights on economic recovery in Canada and prominent technologies in the ecosystem.
KEY FINDINGS
58% of respondents believe Canada will take two years or more to fully recover from the pandemic's effects on the economy.
Increased support for small businesses and increasing self-sufficiency in critical healthcare supplies should be a priority for the government moving forward
Technologies that promote environmental sustainability and digital transformation are expected to see a boom in upcoming years
62% of Canadian start-ups and scale-ups applied to receive funding support to keep businesses running
Remote work is gaining traction in Canada, with only 16% of respondents believing work primarily in the office will become the norm moving past the COVID-19 pandemic
Data security and job market competitiveness are significant concerns for an economy increasingly adopting remote work
Click below to view a summary report of the study findings.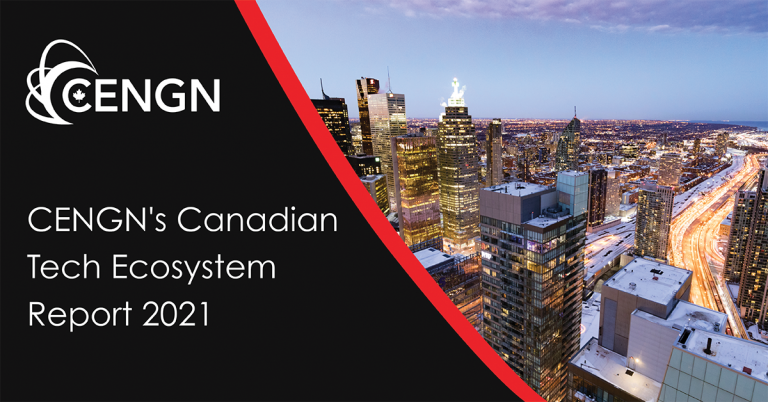 CENGN updates, in your inbox.