---
CENGN has had a lot to celebrate this week with Algonquin College at their Cooperative Education Awards of Excellence event. Attendees had the opportunity to mingle, dine, and recognize some of the finest professionals and students tied to the Ottawa post-secondary institution!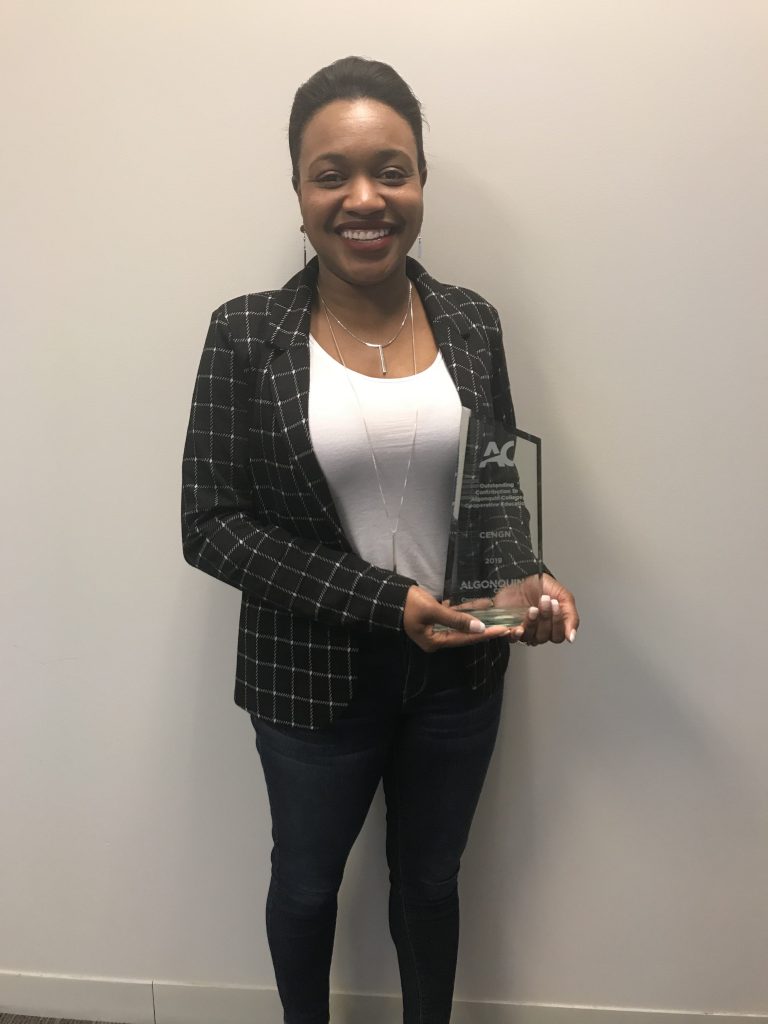 Areum Cho, CENGN Customer Solutions student, and CENGN were recipients of two prestigious awards honoring extraordinary accomplishments and dedication. Areum was awarded a 'Co-op Student Achievement Award' and CENGN's employers received the 'Outstanding Contribution to Algonquin College Cooperative Education Award'.
Boris Mimeur, Vice President of Engineering Operations, and Nathalie Guthrie, Director of Human Resources, accepted the employers award on behalf of CENGN. CENGN recognizes the importance to take students aboard and believes in students ability to add to Canada's tech innovation. We believe it is critical to build academic partnerships with post-secondary institutions to assist Canada's tech success. Nathalie does a great job voicing why CENGN and others can benefit from having a co-op program:
"Taking on co-op students at CENGN has always been a very enriching experience for us because we really have the ability to integrate them into our programs and into our systems… we would absolutely recommend to any employer to take the time and put the investment into taking on co-op students"
Watch the video to hear what else Nathalie has to say about our co-op program!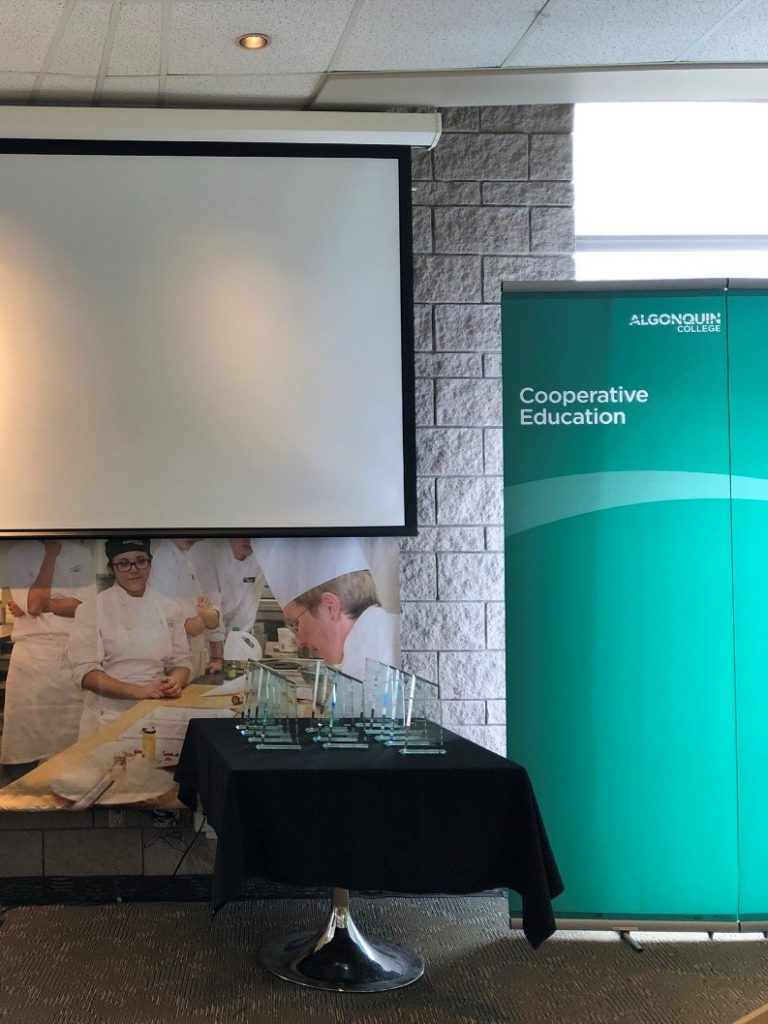 CENGN has many great students who assist our company's success, and yesterday we got to highlight one of them! Areum has gone above and beyond during her time at CENGN, and Boris does a phenomenal job summing up why she is so deserving of the student award:
"Areum was such a refreshing presence in the office as her personality combined with passion for technology, self-drive, willingness to learn and solid problem-solving skills; consistently inspired the engineering team, students and professionals alike, to strive for higher achievements"
With this go-getter attitude, and taking full advantage of the opportunities at Algonquin College and CENGN, Areum is set for a career take off. She explains what the recognition of her hard work means to her:
"When I began my time at CENGN I didn't know how many different options there were for me with my degree. Throughout my time with CENGN I have learnt so much about leading edge next generation technologies that have helped me expand my career path and realize the line of work I am interested in. I can't thank Nathalie and Boris enough for their help and support, and for the strong belief they have in all their students. I am so thankful for this award as it gives me more confidence in my abilities and will open up new experiences for me"
CENGN's collaboration with students and the hands-on learning and real-world experience they receive helps to make a real impact on the fields of engineering, customer solutions, project management, marketing, finance, and human resources. Annually, we hire and train approximately 40 highly-qualified interns to help us achieve our goal of enabling economic success and innovative competitiveness for all. This helps solidify Canada's leadership in next generation networks and the improve our country's position as a globally competitive force to be reckoned with!
We want to give a special thank you to Algonquin College and their Co-op Team for honoring us with these awards! We can't wait to continue working together.
Check out our student positions by clicking the button below!
CENGN updates, in your inbox.