Eleven-X LoRaWAN Coverage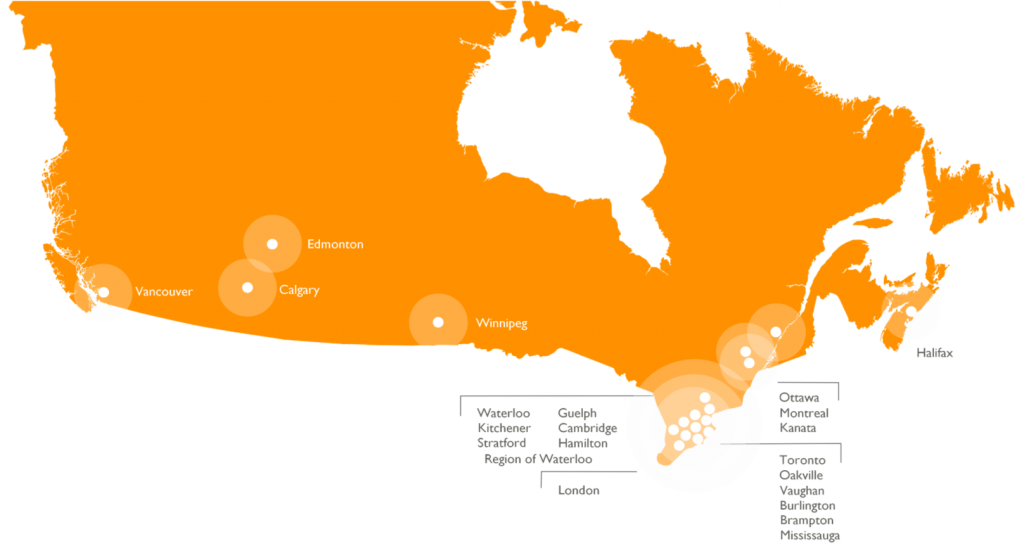 Our LoRaWAN validation services are offered to Canadian SMEs who are interested in developing, testing, validating or scaling their LoRa-based IoT products and services. An IoT project utilizing our LoRaWAN connectivity allows companies to validate their physical sensors with real or simulated traffic. Canadian SMEs can access our LoRaWAN-enabled services by applying to complete a project with us.
Check out past IoT Projects
Rakr
Increasing Energy Efficiency on Farms with Rakr's NeatMeter
Rakr is a Canadian agriculture technology company using data and Internet of Things (IoT) solutions to increase energy efficiency and decrease machinery breakdowns in animal husbandry and greenhouse operations.
Read More
Internet of Things
Smart Agriculture
Press'nXPress
Measure and Monitor Contextual Feedback in the Moment
Press'nXPress helps companies monitor and understand customer experience gaps across customer journeys at physical, digital, and voice interaction points in real-time. It allows companies to collect in-the-moment feedback from customers right after service, integrates collected data across different interaction points,…
Read More
Internet of Things
ET Grow
Tracking and Automating Crop Data Collection
ET Grow is a software as a service (SAAS) company that provides leading edge cloud and mobile based tools to agricultural growers to help them manage inventory and cultivation.
Read More
Internet of Things
Smart Agriculture