---
Updated: January 24, 2022
5G is a hot topic in the media, but most think of it in terms of the home and overlook how large an asset 5G is for our businesses.
If you own a business, you'll want 5G. Offering enhanced connectivity to accelerate your success and productivity, 5G is here to benefit you.
Let's take a more in-depth look at how 5G benefits your business and the features it will bring.
5G Benefits
5G has the power to unlock new benefits to accelerate businesses. In a fast-paced world where technology never stops evolving, your business needs to stay ahead of the curve. The various advantages of 5G have the power to throw you around that curve and beyond.
1. 5G Speeds
Running critical business operations can be difficult when your internet connection is slowing down the process. 5G's speeds will enable quicker operations, communication, and room for growth. With the increasing number of connected devices and network demands, 4G isn't cutting it anymore.
5G's median speeds in Canada are up to 205% faster than 4G speeds.
To wrap your head around how much faster 5G is, imagine downloading a movie before a flight. With 4G speeds, you'll be stuck waiting for roughly 45 minutes on average for that two-hour HD movie to download. With 5G speeds, you can download that movie in 5 minutes. Now apply that to your business and imagine how many things you could check off today's to-do list with that type of speed.
And it's a fact that 4G speeds are quickly becoming obsolete. According to most recent studies, bandwidth demands grow by about 50 percent per year as the number of connected devices grows annually (Source: Minneapolis/St. Paul Business Journal). A study predicts that 82 percent of internet traffic this year will come from video (Source: Cisco). Trying to navigate through different business meetings, downloading large documents for your company, and keeping multiple other devices connected is often a challenge with today's connection capabilities. With the speeds 5G brings, you can share that screen, download those files, and stream multiple video calls with ease.
5G's lower latency is even more important.
2. Reduced Latency
With 4G, a response that is received can delay up to 40-50 milliseconds. Meanwhile, 5G receives a response in just one millisecond. When your employees call, and it's your turn to present during the meeting, your team will hear you in real-time, rather than a minute later through garbled words and glitches.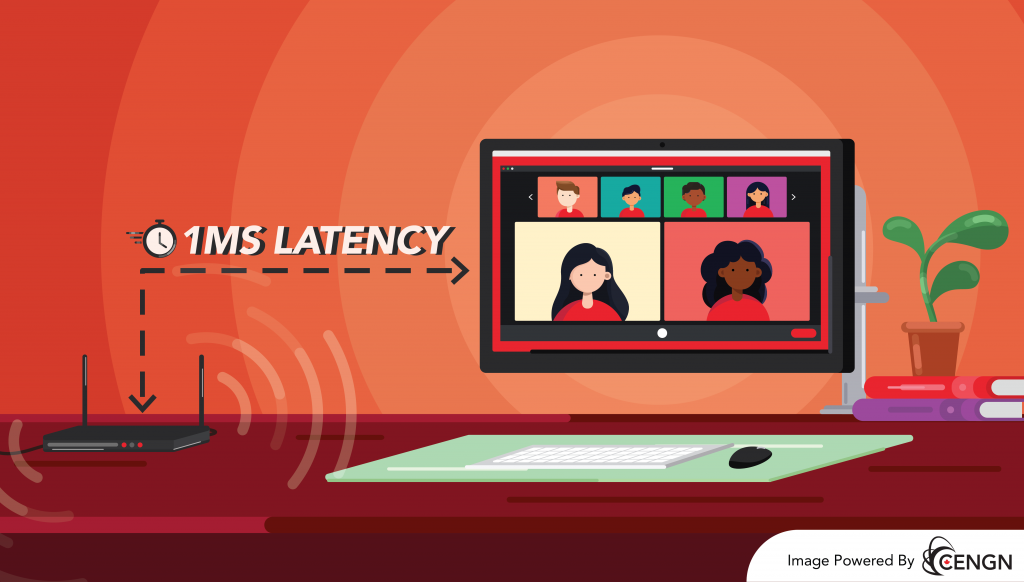 During the COVID-19 pandemic, many organizations have struggled to migrate in-person business operations to online-only. With 5G's reduced latency, that transition will be effortless, and you'll have the connectivity your team needs to succeed.
Low latency also allows us to make mass sensor deployments, connecting a whole range of new devices for real-time tracking and the automation of processes. This machine-to-machine sensor technology is the next step in IoT (Internet of Things).
3. Internet of Things (IoT)
IoT connectivity is a crucial player in driving your business forward. Today, businesses do lots of transactions through smartphones, but most businesses are taking the next steps in device technology. With 5G, the added capacity to networks will enable your business to leverage IoT connectivity and connect numerous devices. Experts predict that 5G can connect up to 500 times more devices than 4G can (Source: Rogers).
In 2018, the total number of connected devices reached 22 billion worldwide. Now, it's projected to turn into 38.6 billion by 2025, and with the help of 5G, 50 billion by 2030 (Source: Telegraph). From your engineering department to your marketing team, IoT's advancement will transform businesses into a well-connected, efficiently operating machine.
To demonstrate how IoT can accelerate business, let's use an example from a retailer's perspective. A warehouse already has certain technologies to manage its inventory, but with 5G and IoT, your business could implement smart shelves. Smart shelves automatically track which products are running low and can give real-time alerts to staff for restocking. That means no unnecessary checking of shelves and immediate action in the areas needed. With these introduced technologies, your business will be running more efficiently while saving manual labour costs.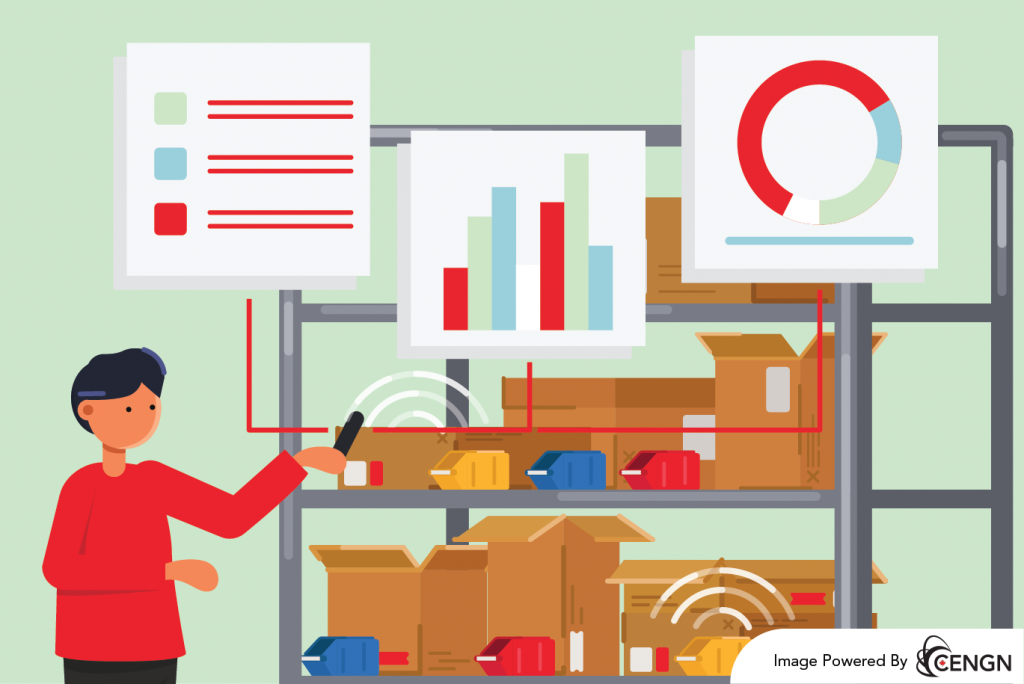 Mero Technologies leverages IoT to enable property managers to maintain buildings and manage the crews hired to do it, with real-time supply status alerts. Read more about Mero Technologies here.
The benefits of 5G will bring tons of new technologies into play, so how will 5G support all of them?
4. Increased Capacity
Compared to 4G, 5G can support 100 times more traffic without compromising performance (Source: Telegraph). The 4G network isn't adequate enough to keep connecting the number of devices you need to operate smoothly and stay competitive.
Networks will have improved reliability to eliminate situations like dropped calls or interrupted connections. A business workday without any interruptions from things you can't control, like crashing networks, will happen much less. With a larger spectrum band and more radio frequencies to use, your business's data transmissions will be exponentially faster.
Users can easily access data services at big events when previously they might've had a hard time even getting a signal. With more capacity comes room for better connections and new features to introduce, like network slicing.
5. Network Slicing
Network slicing is a feature enabled by 5G that allows you to slice a single physical network into multiple virtual networks (Source: ECN). A sliced network can support different radio access networks (RANs) or additional service types to run across a single RAN.
This means you can segment parts of the network for different users or cases. You can also assign more spectrum or bandwidth to a particular application in real-time, which won't affect any other traffic sources.
But what exactly does this bring to your business?
Network slicing allows you to tailor a network for specific requirements requested by a particular application giving you more freedom with networks, customizable options, and more efficient business operations. Through network slicing, businesses will have more agility and flexibility while carrying out tasks.
Imagine you're working on a construction site, and functions like utility metering and autonomous forklifts are struggling to carry out their operations on one singular network. Leveraging network slicing, businesses can tailor one physical network into two dedicated streams that can function independently. Instead of adding networks, slice up that network you already have and enjoy smooth operating.
5G Benefits for Businesses are Booming
As 5G continues to roll out, businesses will need to leverage the new network capabilities to stay ahead of the game.
Are you interested in hearing more about 5G and other innovative technologies?
Download our "Next Generation Network Imperative" Whitepaper to find out what the future of next-generation technologies looks like.
The International Data Corporation (IDC), a world-renowned global market intelligence firm, was commissioned to complete this study.
CENGN updates, in your inbox.