---
Updated: January 24, 2022
From 1G to 5G: The History of Cell Phones and their Cellular Generations
The timeline and history from 1G to 5G took just over 40 years since the introduction of wireless cellular technology. And a lot has changed since then.
Cell phones have become smaller.

Download speeds have become faster.

Text messaging has come (and almost gone).

Surfing the internet with phones became common.

The steam of social media posting continues.

And apparently, there's an app for nearly everything now.
The timeline from 1G to 5G couldn't have happened without creating and enhancing each generation of telecommunications leading to what it is today. Roughly every ten years since 1979, each newer generation has changed how we communicate, further improving our way of life.
Diving into the abyss of information, let's take a look at the timeline from 1G to 5G, briefly looking at each generation to find out what it had to offer. We'll also look at the most popular cell phones used during the time.
1G
Launched by Nippon Telegraph and Telephone in 1979, 1G was first introduced to the citizens of Tokyo. By 1984, the first generational network covered all of Japan, making it the first country to have 1G service nationwide.
It wasn't until March 6, 1983, that Ameritech introduced 1G to the United States. Soon after, Canada got coverage in the mid-1980s.
Although the cellphone prototype was made in 1973 (10 years before the North American launch of 1G), Motorola introduced the first commercially available cellphone to the public in 1983 -the DynaTAC.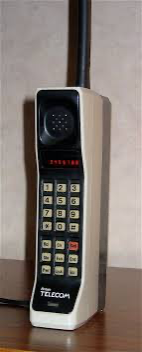 Weighing in at 2 pounds, the Motorola DynaTac provided 30 minutes of talk time and took roughly 10 hours to charge.
Nicknamed "The Brick," the Motorola DynaTAC was valued at USD 3,995 (USD 10,300 today). Although being a clunky, bulk, and awkward phone to use, DynaTAC sales were more than expected. Within the first year alone, Ameritech sold roughly 1,200 Motorola DynaTAC phones. By 1998, cellphones and similar services accounted for two-thirds of Motorola's revenues.
1980's Motorola DynaTAC Commercial
Although being a revolutionary technology at the time, 1G suffered major drawbacks from today's standards. Listening to somebody over a 1G network was difficult due to the low sound quality. Coverage was also shoddy, with large amounts of static noise and background crackling. No roaming support was provided either. Security didn't exist over a 1G channel because there was no encryption, meaning anybody with a radio scanner could drop in on a call. Download speed over 1G was also incredibly slow and only reached around 2.4kbps.
Although progressive for its time, 1G still had a lot of room for growth.
According to Wikipedia, Russia has the only 1G cellular network still in operation.
2G
Following the success of 1G, 2G launched on the Global System for Mobile Communications (GSM) in Finland in 1991.
2G provided significant mobile talk advancements, introducing encrypted calls (nobody could drop in on your call unwanted anymore). 2G also improved sound quality, reducing static and crackling noises while you were talking. 2G's download speeds were also significantly faster (but still incredibly slow by today's standards) than 1G, averaging at about 0.2 Mbps during its lifetime.
The 2G network also allowed us to transfer data bits from one phone to another, enabling access to media content on cellphones such as ring tones. Because we could now transfer data, 2G also gave us some basic smartphone functionality.
However, that wasn't the most state-of-the-art benefit of this data transfer feature. In fact, 2G's data transferring completely changed how we communicate by introducing text messages (SMS) and multimedia messages (MMS) as new forms of communication.
Using the same control channels as talk, SMS and MMS messages are sent in packets of data from your cell phone to a tower then to your friend's phone.
"Candy bar phones" also became popular during the 2G era, with Nokia in the lead producing popular cellphones such as the Nokia 3210.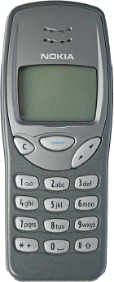 Considered one of the most compelling cellphones Nokia ever built, the 3210 model sold over 160 million units.
As texting, downloading, and talking over the phone became more popular, the 2G network led to the massive adoption of cellphones on both the consumer and business side. Yet, as more and more people began using cell phones, the demand for data snowballed.
3G
Deployed for the public in Japan by NTT DoCoMo in 2001, 3G focused on standardizing vendors' network protocol. In turn, users could access data from anywhere, which allowed international roaming services to begin.
Compared to 2G, 3G had four times the data transferring capabilities reaching up to 2 Mbps on average. Because of this increase, video streaming, video conferences, and live video chat (remember good old Skype) became real. Emails also became another standard form of communication over mobile devices.
What made 3G revolutionary, though, was the ability to surf the internet (basic HTML pages at the time) and stream music on mobile. Although 2G did offer the same features, they weren't as advanced as what 3G had in terms of download speed.
As the 3G era continued, improvements to the network increased speeds and support. In Canada alone, download speeds today are almost 6 Mbps.
Although candy-bar and flip phones were popular choices during the 3G era, smartphones were new. This new technology allowed users to listen to music, call, text, and search through the internet on their mobile devices. There were two major smartphone competitors at the time – Blackberry and Apple.
Blackberry launched its first mobile device in 2002 – the BlackBerry 5810.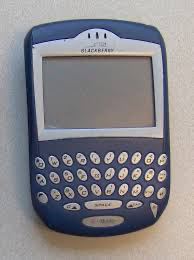 The smartphone offered a calendar, music, full keyboard, advanced security, and internet access. Oddly enough, calls had to be made through a headset.
It wasn't until 2007 that the original iPhone came out, soon to dominate the smartphone (and cellphone) marketplace in only a few years. By 2017, Blackberry's market share was 0%.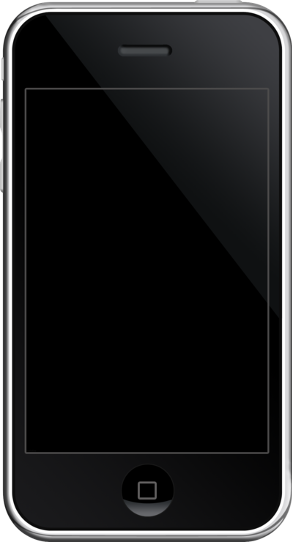 Released in 2008, the iPhone 3G or (iPhone 2) paved the way for smartphones today. Apple's cellphone demand was so high that 1 million iPhone 3Gs sold over the opening weekend.
As smartphones became popular, the demand for faster data and increased network capabilities was only a few years away.
4G
Introduced for commercial use in Norway near the end of 2009, 4G offered today's standard services.
Starting at a minimum of 12.5 Mbps, 4G provided high-quality video streaming/chat, fast mobile web access, HD videos, and online gaming. Compared to a simple SIM card switch from 2G to 3G, mobile devices needed to be specifically designed to support 4G.
However, when 4G first started, it wasn't actually 4G. When the ITU-R set the required minimum speeds for 4G (12.5 Mbps), it wasn't attainable at the time. In response to the amount of money that tech manufacturers were putting into achieving this goal, the ITU-R decided that LTE (Long-term evolution) could be labelled as 4G. But only if it provided a significant improvement over 3G.
In short, when 4G first came out, what you were seeing was 3.9G or 3.95G instead. Today, that's not an issue, though.
By mid-2011, Canada launched its first LTE wireless network in Ottawa, Ontario, thanks to Rogers. The release offered speeds just under 12.5 Mbps labelling it 4G LTE. Today though, speeds are faster. In 2020, Canada's median 4G download speed was 55.5 Mbps.
During 4 G's reign, the best-selling cellphones included the iPhone 6 at 22.4 million units and the Samsung Galaxy S4 at 80 million units worldwide.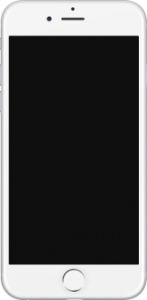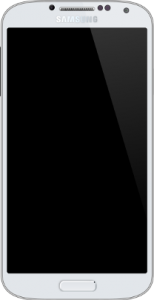 The iPhone 6 (left) was Apple's best-selling smartphone to date, but the Samsung Galaxy S4 (right) was also a trendy smartphone and the best-selling Android-powered mobile phone ever.
Since its adoption in 2009, 4G has just about reached its capacity in terms of data transferring speeds. With new technologies being introduced at a rapid pace, the world needs a faster network.
5G provides just that.
5G
South Korea was the first country to offer 5G in March 2019. The 5th generation was rolled out by KT, LG Uplus, and SK Telecom – all South Korean telecom providers. 5G in Canada has already been introduced in major cities.
Some experts now claim that 5G will be 20 times faster than 4G. In fact, the median 5G download speed in Canada is 169.46 Mbps. That's already 205% faster than 4G!
Another big difference between 4G and 5G is its latency and bandwidth size.
5G latency is incredibly reduced, which increases faster download and upload speeds. Comparing the two, 4G has an average latency of around 50 milliseconds, whereas 5G's average latency is expected to be about 10. It's also possible that 5G could even drop down to 1 millisecond of latency.
5G also has a larger frequency range (between 30GHz and 300 GHz), supporting more technologies and devices. 5G is an essential requirement of mass IoT deployments, needed for smart cities and other industries.
Even with such potential, 5G has seen some backlash. Could electromagnetic hypersensitivity (EHS) be part of it? Find out in our article: Electromagnetic Hypersensitivity (EHS): Is it a Threat to 5G?
The battle for the best smartphone continued into the 5G era, introducing new models like the BlackBerry Key 2.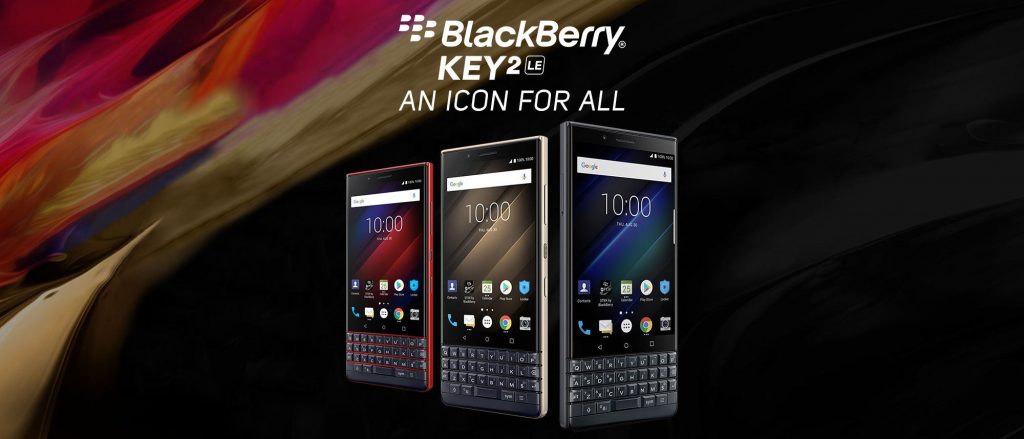 Will BlackBerry make a comeback with their new 5G phone?
5G: More than Just Faster Internet
This timeline from 1G to 5G brought us to today.
Although 5G hasn't launched globally yet, its new network capabilities will lead to the next digital revolution. 5G is so fast, only thinking about mobile usage is quite limited. The next generation of wireless cellular tech will enhance machine-to-machine connectivity bringing in a new automated society. Technologies such as AI, IoT, and Cloud Computing will make extraordinary leaps over the next few years.
In the health industry alone, 5G is revolutionizing how medical professionals and patients work together. On 5G's network, Artificial Intelligence will soon diagnose and develop treatment plans for you better than your doctor ever could. Soon, robots could wander on farmer's fields, monitoring crop conditions and harvesting grain.
5G (and future Gs) will be more than just your phone.
5G isn't just about faster mobile internet. It's not quicker download speeds, either. 5G is a game-changer, revolutionizing how we live and work in all industries – not just one. It will change almost every aspect of our lives – how we drive to work in the morning, grow our food, and even root for our favourite sports teams.
5G will completely change our lives, but we don't even know the possibilities yet – very similar to how 1G changed ours over 40 years ago.
If anything, evolution begins now.
Are you interested in hearing more about 5G and other innovative technologies?
Download our "Next Generation Network Imperative" Whitepaper to find out what the future of next-generation technologies looks like.
The International Data Corporation (IDC), a world-renowned global market intelligence firm, was commissioned to complete this study.
CENGN updates, in your inbox.