---
Carrying on our Traditions in New Ways
The holiday season looks a little different this year, with COVID-19 keeping us from gathering with our family and friends. We've all been faced with challenges during this pandemic. Still, Thanksgiving weekend reminded us that we're so fortunate to have the technology to connect, share recipes, and adapt our traditions. As the holiday weekend left us all feeling a little reminiscent of Thanksgivings past, CENGN's Cooking Challenge allowed us to celebrate with our work family and appreciate the food on our plates.
The Thanksgiving Cookoff in Action
With the first CENGN cooking contest's success in the summer, our employees took on a similar challenge to showcase Thanksgiving's warm comfort food, even as the temperature drops. Employees were encouraged to upload videos, pictures, and recipes to share their cooking creations with the rest of the team.
(Also, take a look at how CENGN promoted healthy living through the Fitness Challenge this past summer).
As Solutions Engineering Student, Jon jokes, "Recipe videos are about showing off, not food," so to encourage a little healthy competition, the dishes with the most votes were promised bragging rights.
Our Winners' Corner
Check out this meat pumpkin created by Cloud Infrastructure Engineer Kyler Manseau: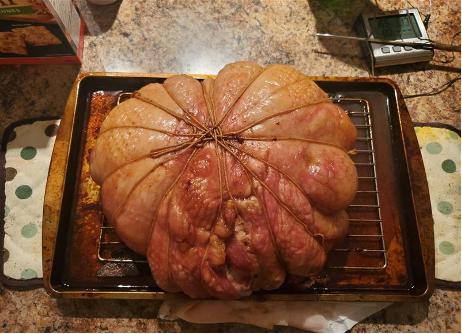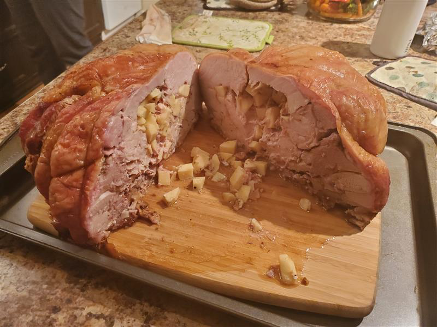 This Nigerian spin on a traditional turkey dinner, including Jollof rice, Ofada rice, and Ayamase stew, was created by our Accounting Technician, Treasure Tunde-Sule: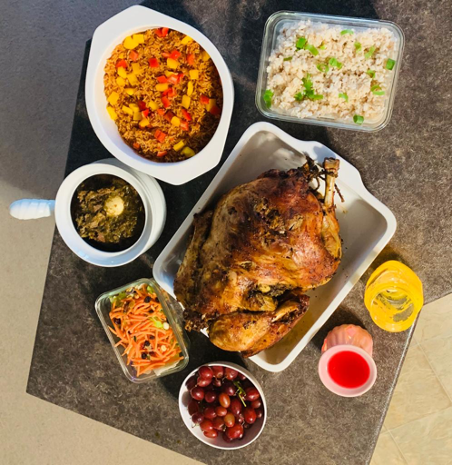 Have more of a sweet tooth? Christine Mattesz, CENGNs Accountant, baked these beautiful apple roses: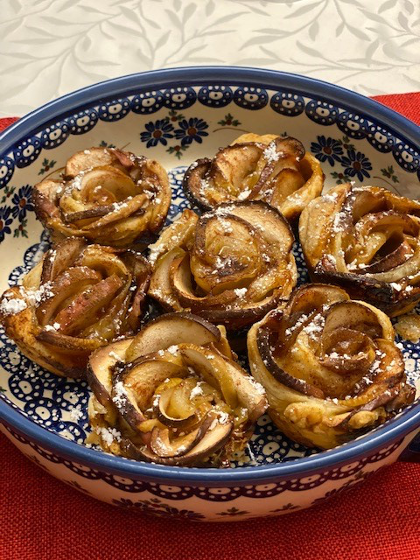 Alexandre Lacasse, Customer Solutions Engineer, handcrafted Turkey Agnolotti that will make your mouth water: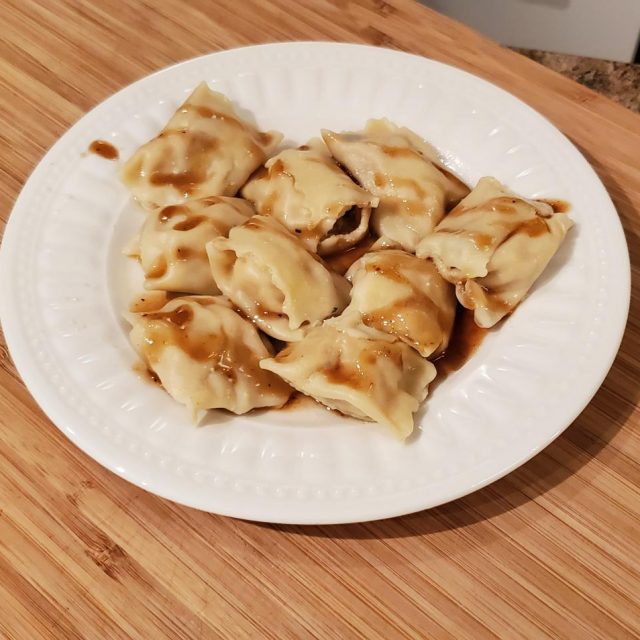 So many more CENGN employees participated in showcasing their delicious homemade meals and desserts!
Moving Forward and Staying Positive
As Hanukkah, Christmas, Kwanzaa, and other holidays approach, we aim to support and connect our CENGN family as we go through changing the way we celebrate together.
"I can't wait to have guests in my cozy home; We'll get there. All of the sacrifices will be worth it. We need to find ways to celebrate; there may be many days ahead of this new normal. When we look back on this crazy time, I hope that we can cherish some fond memories made." – Lisa Klimstra, Business Engineering Manager.
So, let's all remember to appreciate good food, great people, and the technological tools that unite us!
CENGN updates, in your inbox.