---
CENGN Summit 2020 Cybersecurity Tech Track
As new networks continue to launch and as COVID-19 continues to linger, the need for cybersecurity is more important than ever. Looking into next year, the 2021 cybersecurity market is expected to grow by 8% to 10%. That's why we've decided to focus on the rapidly growing industry for this year's virtual CENGN Summit.
This year's lineup of presentations highlights the fast-paced and changing environment in the cybersecurity industry introducing new topics such as SASE (Secure Access Service Edge) and continued threats like the increase in DDoS attacks.
Powered by sponsors, ORION, and featuring four stellar and experienced speakers, this year's cybersecurity tech track will provide you with loads of new industry knowledge, ready to use in this upcoming year.
Speakers and Topics
Securing Internet Routing for a Trusted Global Infrastructure
with Boris Mimeur, Vice President, Engineering Operations, CENGN and MANRS Research Ambassador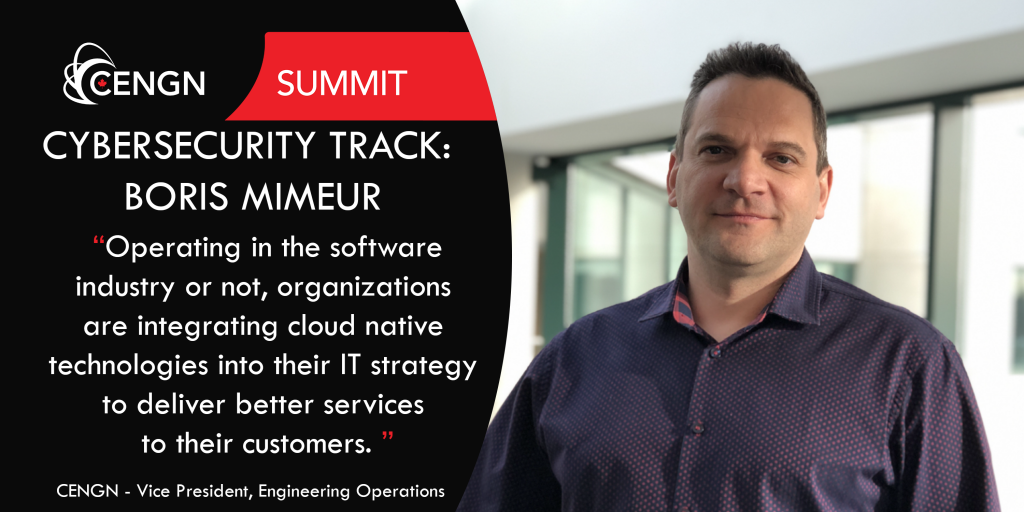 For many years, the Internet routing implemented through the Border Gateway Protocol (BGP) has relied on an honour system among more than 70,000 networks worldwide. This system has shown its limitations by increasing the number of routing incidents impacting a global scale.
MANRS – (Mutually Agreed Norms for Routing Security) is an initiative created by the Internet Society to improve the global Internet routing system's security and reliability based on collaboration among participants and shared responsibility for the Internet Infrastructure.
As the MANRS Ambassador for the research group, Boris will highlight the security value of being a member and the consideration for more robust security for Internet routing.
Security: A Must-Have in your Digital Service Provider Transformation
with Nicolas Thomas, Standards, MANO and VNF Strategist, Fortinet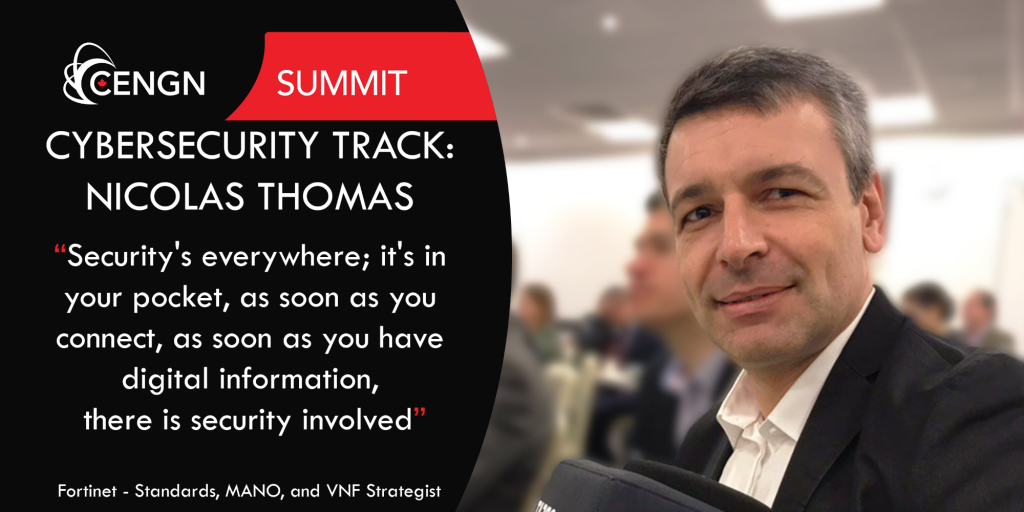 The transition of service providers to become digital service providers has created immense demand for security services. Fortinet has positioned itself to answer this demand and help unite the industry through the security standards of MEF specifications and projects.
This presentation will focus on security as a service; it's requirements for the next stage in network technology, and SASE's upcoming importance through the MEF vision.
Join this presentation to learn about the goals and lessons known for delivering security as a service across the industry and the main focus areas in security service when enabling enhanced connectivity.
The Anatomy of a DDoS Attack
with Robert Eveleigh, Director, Network Infrastructure and Operation and Arka Ghosh, Network Security Systems Engineer, ORION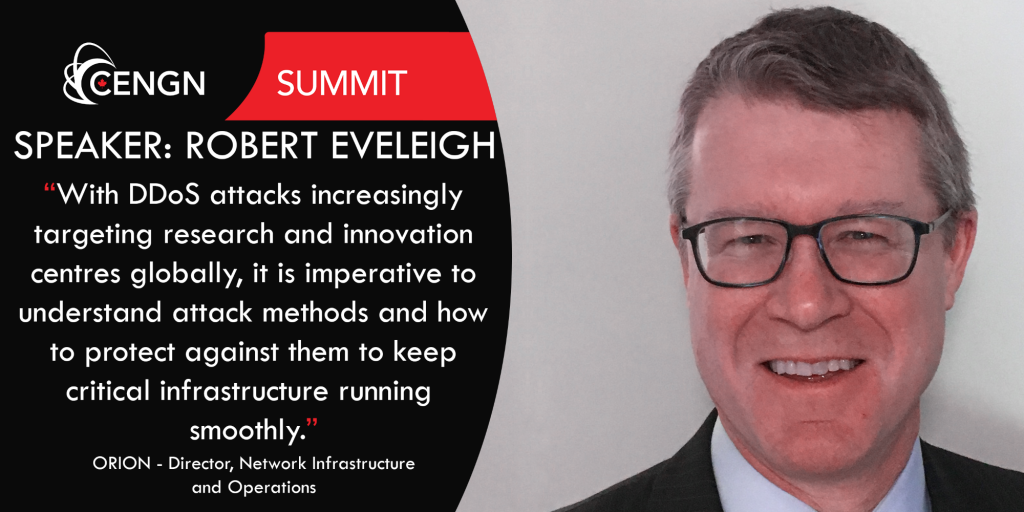 In 2020, we've become more reliant on online resources for work, learning and life.
So far, DDoS attacks have grown 15% this year and a 25% increase since the beginning of the COVID-19 pandemic. We can only expect this to increase as we rely on the Internet for all our vital tasks and services.
The increase in the frequency and complexity of information security threats targeting institutions means we're losing business productivity and resources to battling attacks.
That's to say nothing of the potential outages caused by DDoS attacks that can significantly damage your organization's operation, reputation, and even bottom line.
In this session, we'll take a close look at DDoS attacks: how they work and how detection and mitigation systems can help you protect against the growing cybersecurity challenge. We'll walk you through an actual case study of a DDoS attack to show just how nefarious they can be.
ORION cybersecurity experts will present methods that we use to protect our research, education and innovation community. From threat detection to mitigation, let's identify possible attacks more effectively and efficiently, potentially saving you from costly downtime.
CENGN updates, in your inbox.