---
CANWISP welcomed over 250 Canadian Wireless Service Providers (WISPs), Manufacturers, Suppliers, and Industry Regulators to its 7th annual conference at the Hilton LAC-LEAMY in Gatineau, Quebec. Guests had an action-packed three days, filled with engaging speakers, opportunities to network with vendors and manufacturers in the region, and wining and dining with fellow techies.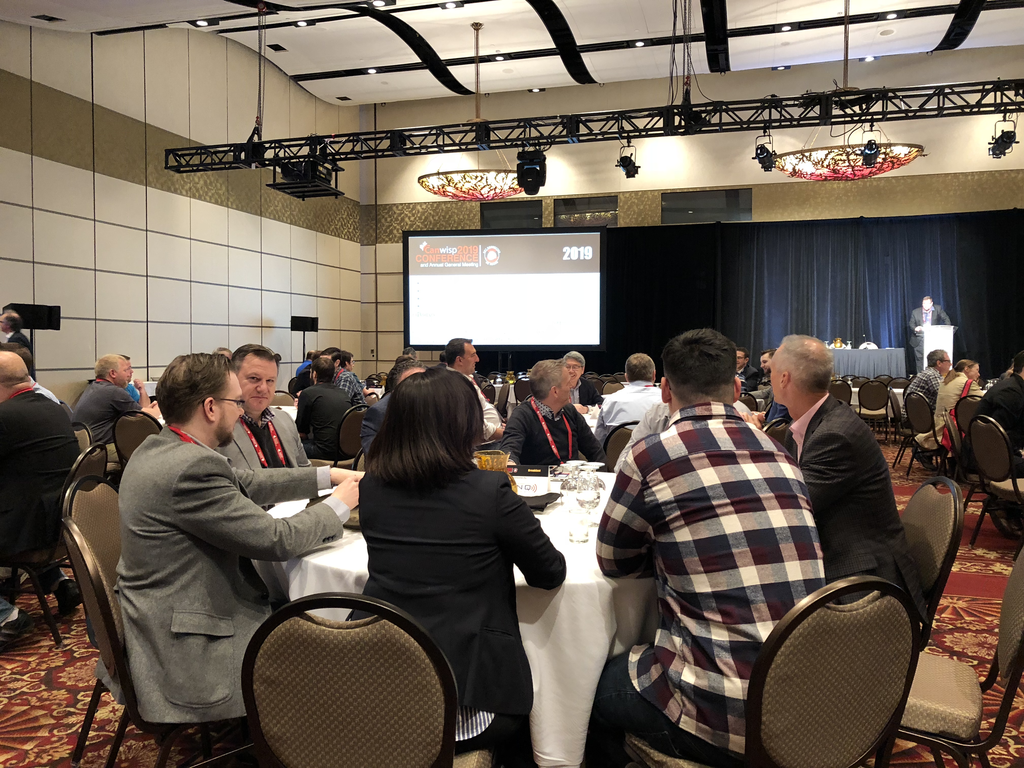 Everyone was brought together to discuss different ideas and perspectives on CANWISP's goal of ensuring public resources are used in the most efficient and beneficial manner for all Canadians. A specific emphasis of CANWISP's mission is the accessibility of fixed-wireless internet access for households and businesses across Canada, particularly in rural and remote communities, and during the event presenters took on what this means to them.
The conference was a great opportunity for CENGN to gain insight on an array of Canadian innovators. Connectivity has been a hot topic in Canadian tech for the past couple of years, specifically the lack of broadband internet access in our rural and northern communities. Those with little to no internet access often pay high prices, are provided with low maximum download speeds, and face limited data capacity caps each month. This leads to strain not only in these communities, but strains on the overall economic outlook and learning opportunities for Canada as a whole.
These discussions aren't new to the CENGN team, we are working on projects across Ontario that demonstrate technology solutions that offer flexible, less expensive, and higher performance residential broadband access for Northern Ontario remote and rural communities.
CENGN is ensuring Canada is staying connected with all innovators, regardless of their location, so that everyone has opportunities to share ideas and push Canada's tech sector to the next level. It was great seeing so many people brought together to discuss topics and solutions regarding this issue. Events like this help us keep up to date on the key issues facing Canada as well as connect with other tech-savvy organizations with new projects in the works.
For now, CENGN plans to do its part by working with Canadian scale ups, startups, and multinationals to overcome commercialization barriers to all business models, including those facing our most vulnerable groups, like those living in remote areas. We look forward to continuing to strengthen our country's innovative economy and build prosperity for all.
A huge thank you to CANWISP for hosting us at this successful event! Looking forward to seeing how far we have come by next year.
Interested in staying connected with CENGN? Check out where we're headed next on our events calendar.
CENGN updates, in your inbox.