---
Published: October 7th, 2016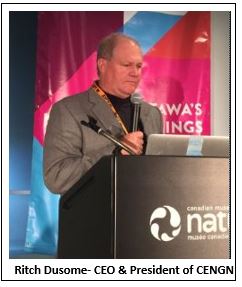 Last week, CENGN participated in Ottawa's The Internet of Things conference. The conference explored the ever-evolving field of Internet based infrastructure, where the melding together of physical objects with the virtual has continued to grow in both volume and complexity. A topic closely tied to our focus on Smart Infrastructure and Software-Defined Networking. We were ecstatic to be in on all the action and experience the event to its fullest!
IoT613 brought together a diverse and thriving group of individuals and companies across the industry that have played a role in realizing IoT components, and effectively showcased how Internet of Things is shaping Ottawa today!
Whether you were new to the IoT sector or a veteran, IoT613 provided a great mix of interactive and informative activities as well as an opportunity to network with the best in the industry.
On Friday, September 30th, CENGN's president and CEO Ritch Dusome, presented about the need and importance of Smart Cities in Smart Networks through different problems and challenges regarding Smart Infrastructure.
He went on to discuss what attributes make up a Smart Infrastructure, the different architectural options available today, and what technologies are needed to implement these infrastructures. Ritch continued to explain how Smart Cities and Networks uphold their title of being 'smart', and how they are of benefit to the broader community.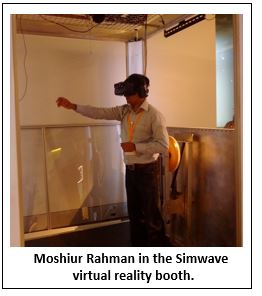 Not only pointing out the decreased barriers for small and medium enterprises to commercialize their products on a Smart Infrastructure, Ritch also drove home the fact that this infrastructure promotes an increase in investment and skilled employment, as well as helps to develop the talent necessary for Canada to maintain leadership in next generation ICT.
CENGN's own, Moshiur Rahman -Technical Marketing Engineer, and Dave Urschatz -Senior Technical Lead, attended the IoT613 Conference for the Business of IoT Workshop. The workshop focused on the best practices throughout the product life-cycle of an IoT device from product concept to commercial production. The one-day event consisted of six segments where the speakers talked about product idea, funding models, legal issues, finance & tax, production, and brand development.
The IoT613 Conference also gave us the opportunity to showcase our latest commercialization project with Ixia and AP1. This project works to build a simulation network around AP1's beacon and to test its performance with different loads of traffic. In the end, this will enable CENGN to validate and test IoT products using our CENGN platform.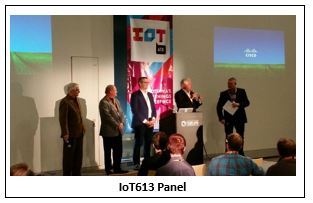 Overall, the IoT613 Conference experienced a great turnout, allowing CENGN to network within and absorb information on the best IoT community has to offer. We were also able to fill Ottawa in on our vision for the future of Smart Cities and the amazing work that CENGN is contributing to. On behalf of CENGN, thank you IoT613 for putting on a great event and we look forward to what you come up with next time!
CENGN updates, in your inbox.