---
On March 1, CENGN hosted its second Ottawa Open Source Networking Meetup at the new Innovation Centre located in Bayview Yards. The Meetup was a great success as over 40 attendees were able to gain insight through presentations delivered by leaders from Invest Ottawa, CENGN and Microsoft, as well as take part in some lively discussion and networking with fellow open source networking professionals.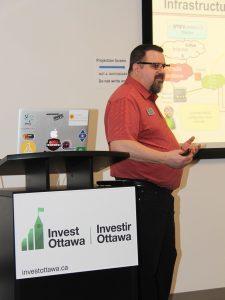 As the evening commenced, members of the networking community gathered at the Innovation Centre, and conversed about the latest trends in the open source sector. Connections between network engineers and innovation enthusiasts were quickly underway as Meetup members shared their experiences and current perspective on open source networking.
To kick off the Meetup, Invest Ottawa's Director of Americas, Kelly Daize, introduced the new Innovation Centre by taking the group on a tour of the buildings various work facilities and project spaces. Kelly also gave the attendees an overview about Invest Ottawa and how it works to promote the creation of innovative technology in the city's small and medium businesses.
Following Kelly's introduction and tour was CENGN's own Senior Technical Lead, Dave Urchatz, who presented on CENGN's transition from a deployed infrastructure to an OPNFV Pharos Lab. Dave took the group through a step-by-step process of the implementation of the Pharos lab into the CENGN lab environment. Member were given an inside look on the challenges faced when manually configuring an infrastructure to an open source platform.
The last prese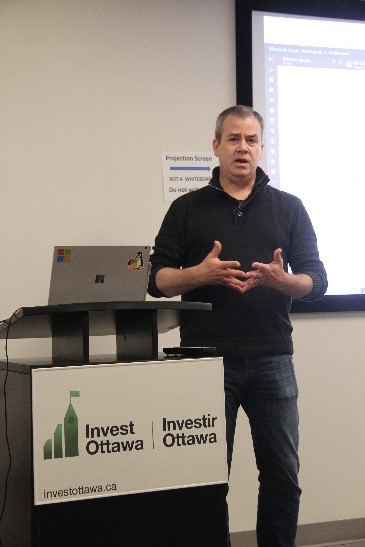 ntation of the evening was delivered by Pierre Roman, who is a Technical
Evangelist at Microsoft. Pierre began by giving a background on Microsoft's growth, as well as an in-depth explanation about Microsoft's Azure Network. Pierre gave his audience a taste for what the Azure Network was all about, discussing its role as a platform for open source networking projects. During the presentation, members were treated with a live demo on deployment.
The Meetup concluded with a networking period over beer and pizza. Attendees had the chance to give their two-cents on the presentations as well as discuss their experience and current challenges in open source networking. In between bites of delicious pizza and refreshing beverages, knowledge was passed between the top minds of Ottawa's engineering crowd.
CENGN's main intention when planning Ottawa Open Source Networking Meetups is to get the conversations rolling and build a stronger sense of community between networking professionals and local companies in the sector. On behalf of CENGN, we'd like to extend a big thank you to Invest Ottawa, and Microsoft for providing stimulating presentations that's were thoroughly enjoyed by our Meetup members. We also want to give a big thank you to OPNFV for sponsoring the event, and whose support allows these meetups to be possible!
---
The Meetup joins together those interested in the latest trends of Software Defined Networking, Network Architecture, NFV, Data Center Networking and Design Openflow, Network Engineering, OpenDaylight, and Cloud Computing Virtualization.
To become a Member of CENGN's Meetup Page and see more pictures, click here!
---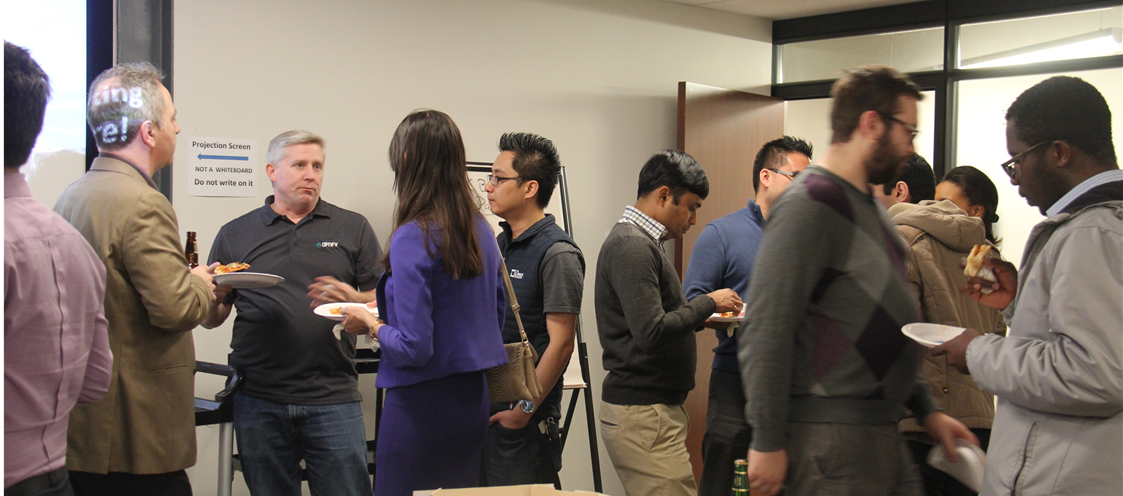 CENGN updates, in your inbox.