---
Yesterday afternoon, Mayor of Ottawa, Jim Watson paid a visit to CENGN headquarters, located in the heart of Kanata North Business Park!
Mayor Watson decided to make his visit after being a part of CENGN's first annual Summit back in December, where he delivered the opening remarks and stressed the importance of accelerating Next Generation Networks to create a more innovative and prosperous Canada.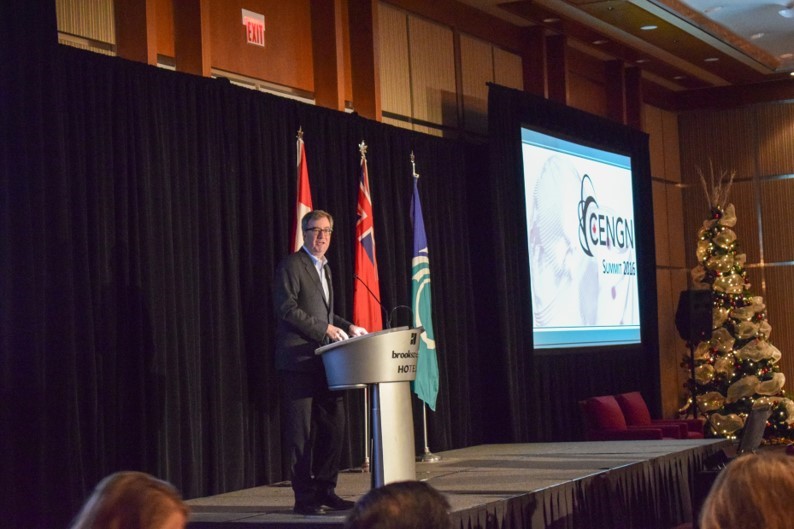 Ritch Dusome, CEO and President of CENGN, met with the Mayor to discuss new technological opportunities in Ottawa, going over potential projects in IoT, 5G, and next generation networking. The meeting also involved a tour of the office and lab, with the intention of giving Mayor Watson a close look into what CENGN has been up to this past year and where the company plans to head in 2017.
Not only was this visit a great way for CENGN to highlight its successful projects and increasing momentum in the new year, but also was a chance for the students, as they were able to meet with the Mayor and take a couple of photos.
Altogether, the CENGN team would like to send a big thanks to the Mayor, as we were thrilled to have had the chance to open our workplace to him and the City of Ottawa. We're looking forward to your next visit, and can't wait to show off our upcoming accomplishments in 2017!
CENGN updates, in your inbox.