---
Canada's Got Mines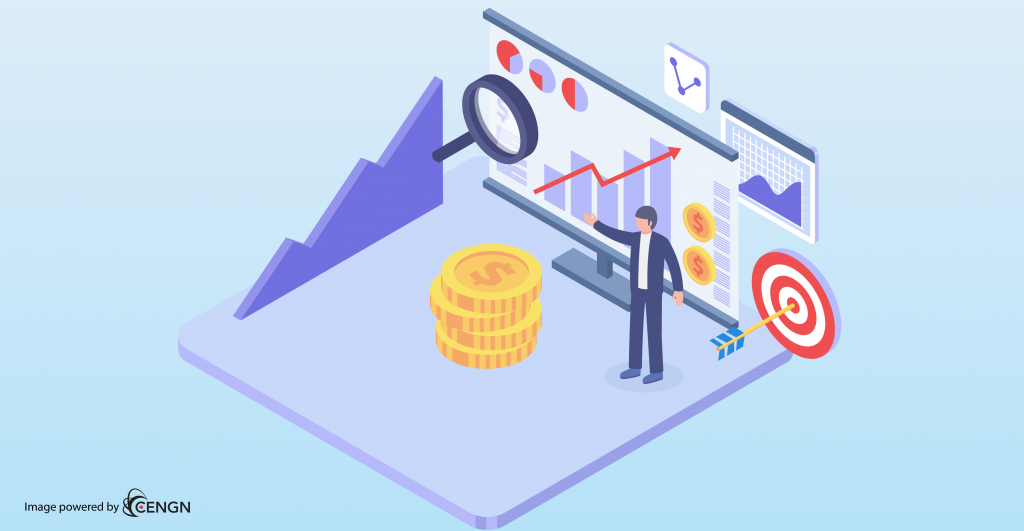 Mining is a more important industry in Canada than most people realize. In fact, Canada ranks in the top 5 for the global production of 13 major minerals and metals, which is the main reason the industry contributed $97 billion to Canada's GDP in 2018. (NRCAN)
The mining industry, like other industries in Canada, is undergoing major digital transformation. Through leveraging advanced networks, new technological solutions are being introduced to enhance our sectors. Globally, the smart mining market is expected to grow 150%, from $9,256.7 million in 2019 to $24,047.6 million in 2027
(Allied Market Research). Canadian mining companies must be able to grow with and contribute to these innovative changes in order to stay competitive.
CENGN is helping enable this transformation through the CENGN Smart Mining Living Lab. A product of the NGNP's Smart Mining Program, this lab is a collaboration between CENGN, NORCAT, Northern Light Technologies (NLT) and Nokia, to supercharge mining innovation in Canada.
This living lab opens the door for Internet of Things (IoT) devices and other tech projects in mining that will drive Canada's innovation economy.
The CENGN Smart Mining Living Lab
The Smart Mining Living Lab is located in the NORCAT Underground Center in Onaping Falls, Ontario, a research facility in a real mining site. The Smart Mining Living Lab is designed and funded to support Canadian companies in the testing and commercializing of IoT-based smart mining solutions.
In mining, it isn't easy to introduce new technology without the proper test site. Because of the industry's high risks, product testing in a real mining environment is essential. This is why the living lab is a vital resource to tech businesses looking to push their mining solutions to market. With safe access to a real mine, project companies can test their physical solutions and receive the 3rd party validation required to accelerate commercialization time.
The lab's technology is no joke either; it's fully equipped with Nokia's advanced LTE/4.9G private wireless network and NLT's lighting and communications solutions. The smart mine supports applications such as mission-critical push-to-talk (PTT) and push-to-video (PTV) services, low-latency edge computing for remote and automated operations and drone surveillance, low-power sensor networks, telemetry and of course, IoT sensor deployments.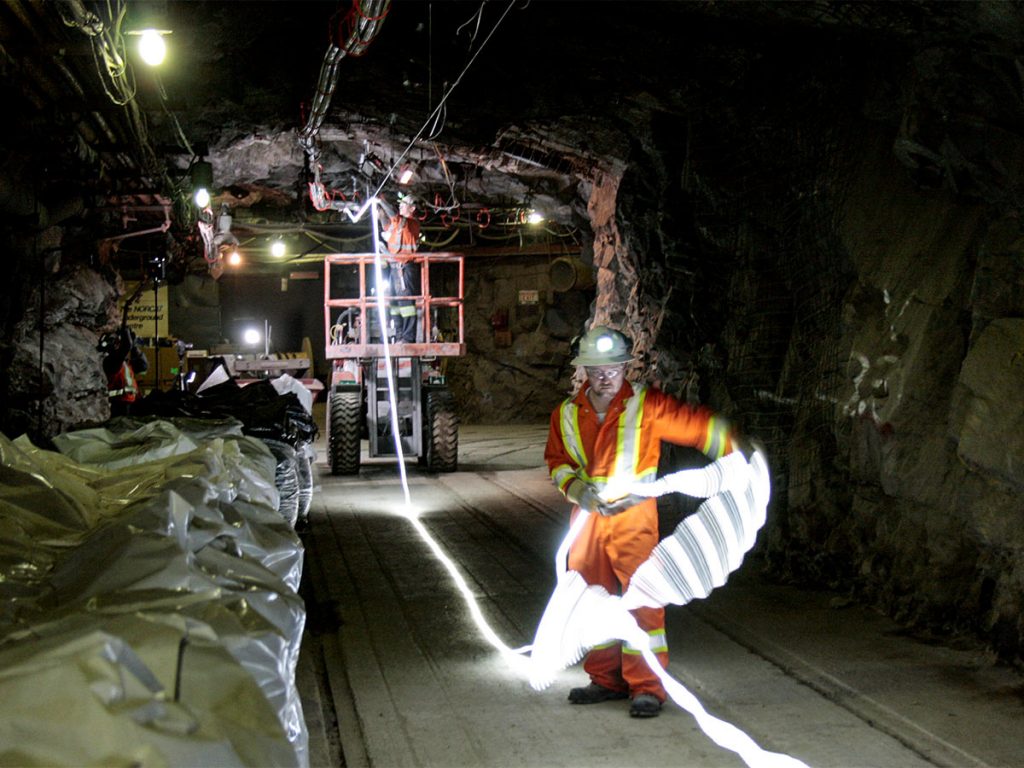 Each living lab project will involve the testing of physical products in the NORCAT site. Project companies will have a direct connection to CENGN's cloud infrastructure, allowing them complete end-to-end testing of their solution, from device to hub to their cloud platform. So, companies are now able to test a lot more than just the effectiveness of their sensors. By setting up their platform on CENGN Cloud, they can measure their solutions' ability to analyze the real data coming in. This opens the door for scale testing and validation of complex machine learning (ML) and artificial intelligence processing.
The Smart Mining Program equips companies with project funding, a real mining environment, CENGN's secure infrastructure, and cloud services. On top of this, it allows access to CENGN's team of experts who will support the project by designing a project plan, developing a custom technical environment, and providing guidance throughout.
Think your company can benefit from the CENGN Smart Mining Living Lab? CENGN is accepting smart mining validation and commercialization projects until March 2022; submit a project proposal.
Benefits of IoT
IoT devices such as drones and smart products have taken the world by storm in the past few years. Seemingly everything has a connection to the internet now. It's essential that industries, like mining, adapt to these changes to stay competitive and relevant.
A miner's job proves specifically tricky because of the environmental conditions and safety hazards. The town of Springhill, N.S., was devastated when two separate incidents claimed 113 miners. The first was in 1956, where an explosion killed 39 miners, and sadly the same mine was hit by an underground earthquake only two years later, killing 74 more. Mining incidents like these are devastating but avoidable. (Source: CBC)
Technological advancements such as high-speed wireless data back-haul and low latency data communications are vital to modernizing mining operations. IoT devices will increase productivity, reduce costs, and improve miner health & safety through enabling solutions that function reliably in real-time.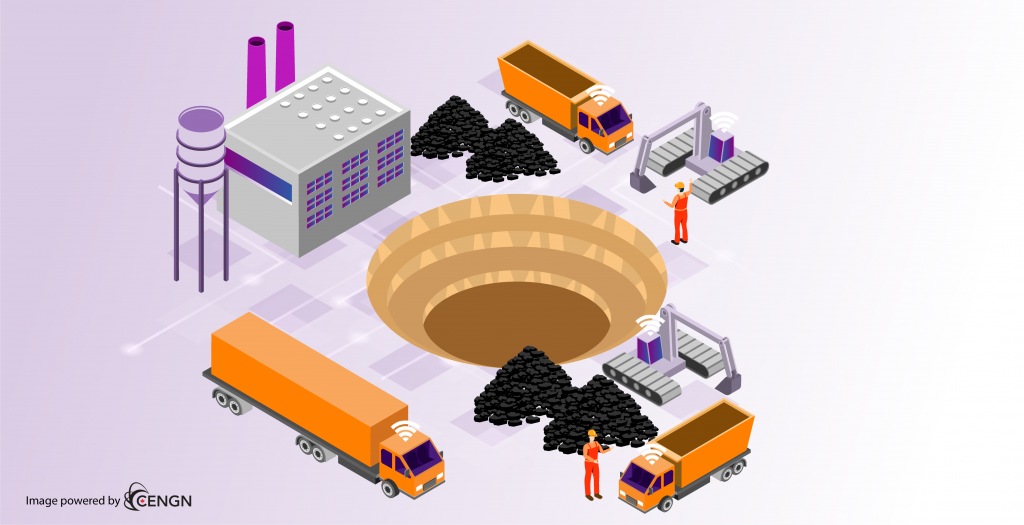 CENGN has already seen the impact these tech solutions can make on the mining industry, having hosted two validation projects with companies SHYFTinc and Minetell. SHYFTinc's complete IoT solution introduces real-time inventory tracking, effective storage monitoring, and safe transport of materials and equipment. With this technology, mining companies have an end-to-end solution to streamline the implementation and monitoring of real-time inventory data. Our other example, Minetell's SaaS risk management platform provides real-time information on exposure risks with alerts for real-time decision making. Through advanced machine learning algorithms, this solution modernizes data management to predict, prevent and alert decision-makers instantly. Both companies highlight the benefits that come from leveraging connectivity in a mine to deploy IoT equipment.
Smart Mining Solutions
The Smart Mining Living Lab is equipped to support all IoT projects, but most fit into one of four categories based on the solution being tested.
Smart Clothing, Helmets, Lights, or other Wearable Devices
Devices that support LTE or Wireless technology report things like miner location, poisonous gas detection, sound detection, pulse/respiration rates and more. These devices analyze and present real-time data for the fast and accurate monitoring of vital information.
Inventory, Productivity, or Workflow Tracking for Mining Operations
IoT devices that use proximity detection for inventory tracking, personnel tracking, and productivity measures. Tools designed for these purposes, coupled with cloud platform analytics, will revolutionize how mining operations are tracked, making data more accurate than ever before.
Autonomous Mining Equipment and Robotic Mining Devices
Autonomous equipment that is compatible with LTE or WIFI wireless technology for tracking equipment health, personnel health, fuel levels and seismic activity. IoT devices like these will allow for increased health and safety for miners, saving lives.
Drone-Mounted Mining Devices
Drone-mounted devices that use wireless technology for 3D mapping, video mapping, search and rescue investigations during mine accidents or cave-ins, polluted environment detection, and poisonous gas detection, low oxygen levels, high-temperature detection and sound detection.
These devices are crucial in optimizing the way emergencies are reported and how rescue missions operate.
The innovative nature of technology proves time and time again; it will outperform our wildest expectations. With companies like SHYFTinc and Minetell, we can already see how these next-generation products will revolutionize mining. With the CENGN Smart Mining Living Lab, the door to mining innovation in Canada is officially open, and we can't wait to see what emerges.
How to Apply
On behalf of the Next Generation Network Program (NGNP), CENGN will be accepting smart mining projects. The NGNP fosters industry collaboration, provides access to ultra-high-speed network connectivity and supports innovation in information and communications technology (ICT) for small- and medium-sized enterprises (SMEs) within Ontario.
If you are a Canadian company, have a Smart Mining solution and are interested in leveraging the dedicated Smart Mining living lab:
To download a shareable copy of our smart mining living lab informational PDF, click here:
CENGN updates, in your inbox.