---
Published: October 31st, 2017
Last year, Expeto Wireless completed a CENGN mobile network project deploying their scalable virtual EPC in seconds. This summer, CENGN worked with the Canadian company to integrate its technology within CENGN's Cloud Infrastructure. Upon integration, Expeto's vEPC technology was tested in CENGN's infrastructure, demonstrating that their container based solution can be launched on top of an OpenStack platform. Expeto's vEPC offers a unique solution as it works as a counter to the rigid core network infrastructure that is currently used by service providers and businesses. By implementing the vEPC, all core network functions can be successfully virtualized to make the network more flexible, and agile.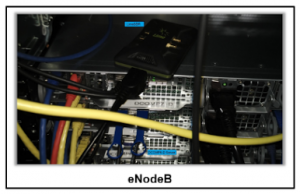 Expeto's vEPC represents a positive step towards Canadian innovation in the IoT sector. With their vEPC solution, both enterprise subscribers and network operators can deploy, and manage an LTE Core Network faster and easier than ever before. In addition to the technical EPC advantages, Expeto's vEPC also means service providers will be able to extend connectivity to remote areas where traditional cellular coverage is not available. This is especially significant for corporations working in the industries of agriculture, oil, and mining who require better connectivity and greater data ownership for their business. By connecting their field sensors to the vEPC mobile network, businesses will be able to more efficiently transport and store their data.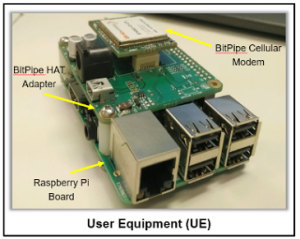 One of CENGN's long term goals is the proliferation of open infrastructure across Canada, so businesses can have the same network capabilities as someone in a metropolitan area. We want to move the ICT market forward to a point where businesses in Canada will be on an equal playing field regardless of their geographical location. We believe that when Canadian ICT businesses gain access to the network resources they need, the entire industry and country flourishes. To help push this goal forward, we recently collaborated with Expeto in hopes to build an end-to-end home cellular network consisting of Core and Access networks.
To build this home network we conducted a great deal of research then set our team to work carrying out the multi-phase project in order to establish the connection between a Radio Access Network (RAN) to Expeto's vEPC. Phase one included deploying Expeto's vEPC into CENGN's cloud Platform. CENGN deployed Open Virtual Private Network (OpenVPN) for network overlay connectivity. Phase two involved building the RAN from an Evolved Node B (eNodeB) and User Equipment (UE). The final phase made the connection between the RAN and the vEPC. This was done by instantiating the VPN client from the vEPC in eNodeB and a Media Access Control Virtual Local Area Network (MAC VLAN), creating a virtual interface.
Through the project, CENGN was able to contribute many learning lessons to the Open Source Community. In fact, we've already received plenty of great feedback from those who have faced issues in the installation of Lime SDR (a step in configuring the eNodeB). We're hoping this contribution brings us one step closer to connecting Canada's remote industries. Unlike some other countries with strong ICT leadership, Canada's geographical size presents a large challenge. By better integrating all of Canada together, we are jumping over our nation's largest hurdle to further solidify Canada's global leadership in Next Generation Networking!
We're currently working a lot in the Open Source Networking World. Click here to check out our Open Source Meetup!
Be sure to check out Expeto's previous project with us along with the many other great past CENGN projects. Does your company have an innovative product or solution you need to validate? Submit your project to CENGN today!
[cherry_button text="View Project Results" url="https://www.cengn.ca/expeto/" style="default" fluid_position="right" icon_position="top" color="#828282″ min_width="80″ target="_self"][/cherry_button] [cherry_button text="Submit Your Project Here" url="https://www.cengn.ca/projects/" style="default" fluid_position="right" icon_position="top" color="#828282″ min_width="80″ target="_self"][/cherry_button]
[cherry_button text="View More Projects" url="https://www.cengn.ca/service-view/past-projects/" style="default" fluid_position="right" icon_position="top" color="#828282″ min_width="80″ target="_self"][/cherry_button]
CENGN updates, in your inbox.