---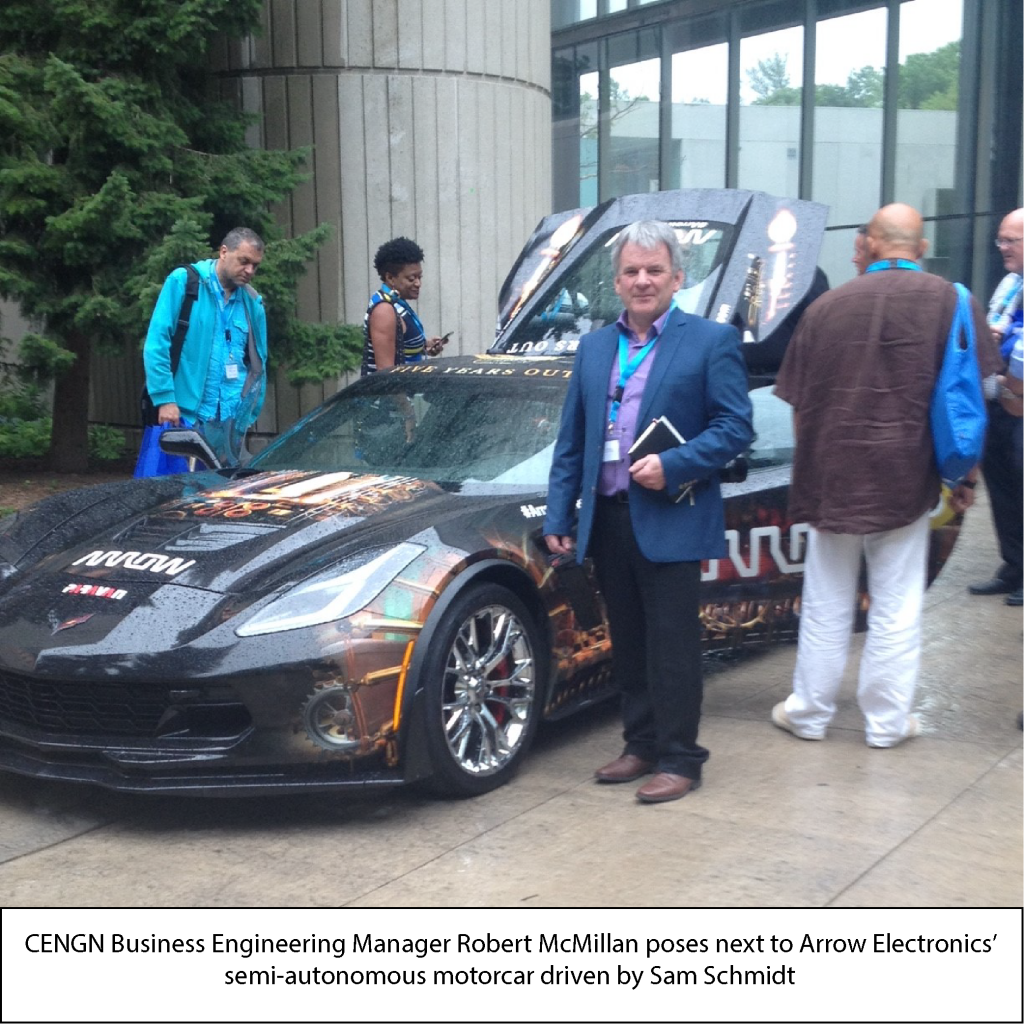 After the exciting events last week, we decided to finish it all off by participating in the Driving Dreams conference in Toronto last Thursday.
Mississauga's Research, Innovation, Commercialization (RIC) Centre partnered with Arrow Electronics to host "Driving Dreams" at the University of Toronto Mississauga. ICUBE, the university's on-campus start-up accelerator also helped to host the event. Geared towards people interested in IoT, AI, and Big Data, the event brought in a variety of guests from industry, academia and research.
Featuring amazing speakers and vendors, Driving Dreams was truly the place to be last week! Among many brilliant keynote speakers, Sam Schmidt, former IndyCar driver, spoke about his life-changing experience using a semi-autonomous Motorcar (SAM) that allowed him to drive simply by moving his head. When doctors told Sam he would never move his arms and legs again, he didn't stop dreaming. Fifteen years later, he's on the race track again. Sam's story truly embodies what Driving Dreams is all about, using technology to do what's never been done before, to make someone's dreams a reality.
Aside from being a conference geared towards pushing the ICT industry farther, Driving Dreams was also about value creation for businesses in Next Generation Networks (NGN). Our own Robert McMillan, Engineering Manager at CENGN, spoke on this topic in his panel discussion "Commercializing IoT Business Opportunities."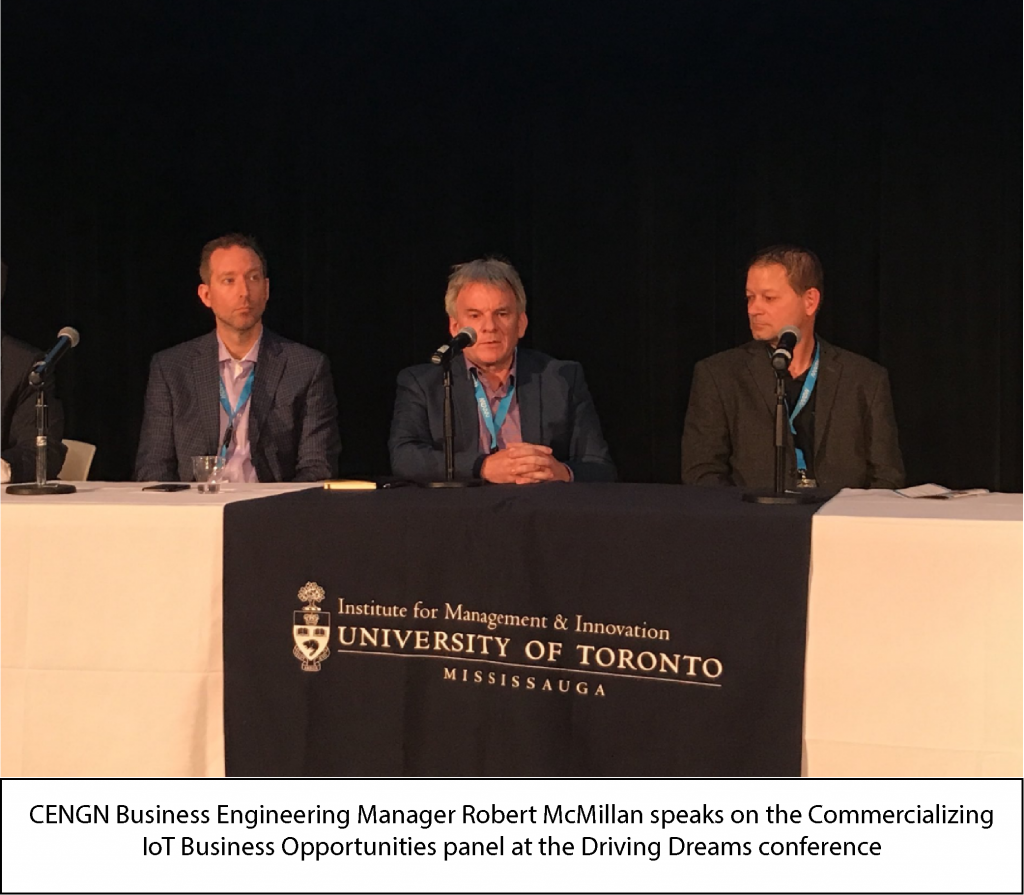 Other panel discussions focused on engaging industry professionals in a broad range of project areas in the ICT industry. Marcellino Gemelli from Bosch, and Paul Smith from Xerox Research Centre of Canada spoke on these popular subjects. Top vendors from all over the world, including Intel TE Connectivity, Cypress, Molex, and AVX Corporation, also attended the event offering solutions and products for small businesses.
Here at CENGN, we strive to push Canada's ICT industry to the top. By supporting Canadian small and medium enterprises (SMEs), Academia, Researchers, and connecting our members and partners in a community of co-opetition, we plan to make Canada a leader in ICT. We provide SMEs with a variety of services to help bring their products and solutions to the high-tech marketplace.
Most recently, we worked with member Wind River, and SME CloudOps to integrate their two cloud infrastructure solutions in a collaborative Proof-of-Concept project. Click here to check it out! At CENGN, we work with industry professionals in a variety of project areas to innovate different sectors of the ICT market. To view some of our past projects with members and SMEs, click here. If you have a project you're interested in submitting to CENGN, you can do so by clicking here!
There's still more conferences coming up! See what events CENGN is heading to and meet us there!
CENGN updates, in your inbox.