---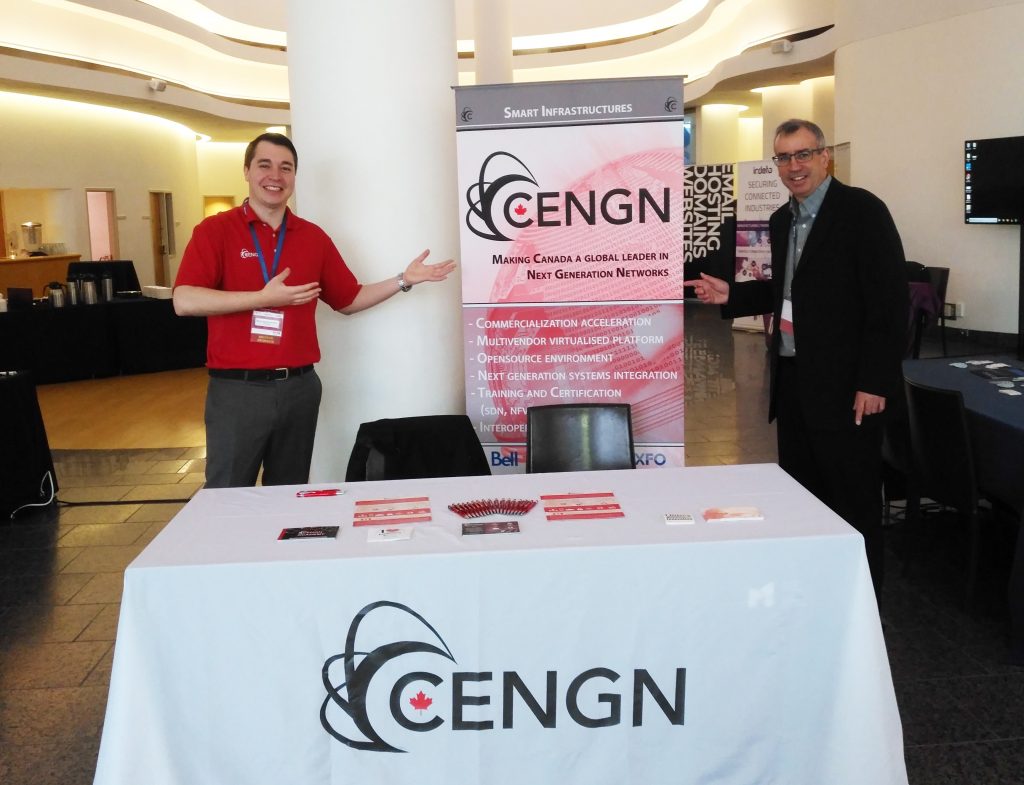 The Internet of Things (IoT) is a rapidly changing and expanding sector that is making a major impact on how Canadians live life day-to-day. Last week, CENGN visited the Canadian Museum of History to take part in the IoT613 Conference an event that looks to foster knowledge, sharing and growth in the IoT community.
The event kicked off with three workshops tailored to help everyone reap the rewards of IoT: the IoT Development Workshop, Business of IoT Workshop, and UX for IoT Workshop. In these different courses, attendees were guided by experts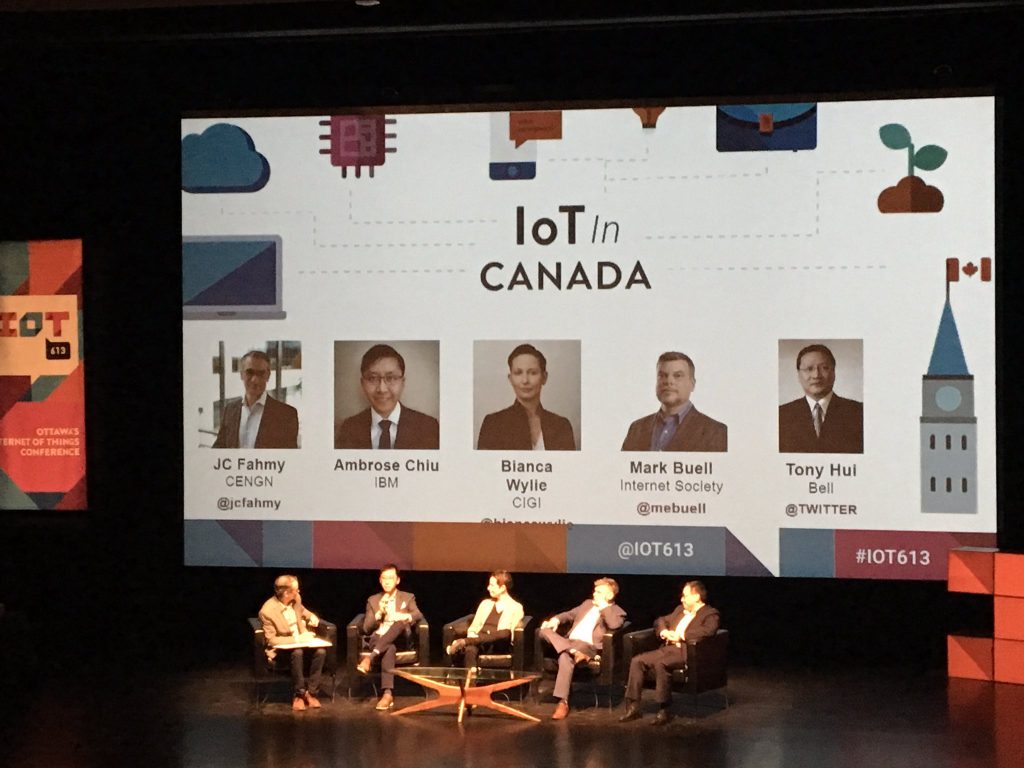 and participated in IoT Capture the Flag challenges, learned how to take an IoT idea to market, and gained insight on the legal considerations when growing and developing an IoT product and company. Attendees also gained an understanding on how to use machine-generated content, data and interactions in your everyday work.
For day 2 of IoT613, CENGN took the lead on the discussion of 'IoT In Canada' with JC Fahmy, President and CEO of CENGN, acting as moderator of the panel! JC got to participate with industry, government, and academic experts (including CENGN member Bell) in the exploration of trends, benefits and challenges of IoT for businesses and residents of Canada. Then, guests had the opportunity to give their two cents on the subject and ask the panelist hot button IoT questions. Top of mind during the panel was the discussion of leveraging the growing adoption of IoT, while at the same time protecting Canadian privacy and security.
We were ecstatic to not only see our CEO and President participating in this event, but also many of CENGN's members and partners. Cisco kicked off the conference with Rob Barton, Distinguished Systems Engineer, introducing the expert speakers. Key CENGN ecosystem players from Nokia, Martello Technologies, and eleven-X, also got involved, participating in the 'Networks for the Internet of Things' panel which helped attendees learn how 5G is pivotal for IoT, the best way to build IoT-ready network connectivity solutions, and the key trends to consider to maximize your own IoT product, service or solution.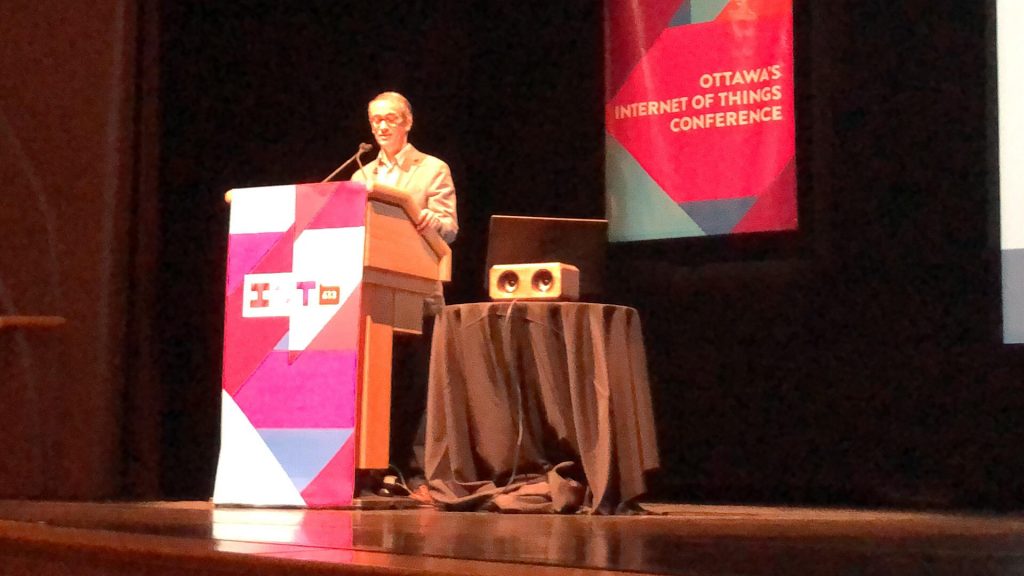 We want to give a huge congratulations to IoT613 for such a successful event! Through these panels and workshops, guests received a platform to learn, connect and interact with the IoT community and to share and grow knowledge on Canada's IoT through various programming.
CENGN places great emphasis on attending events like these so that we can continue to build our knowledge on Canadian technology. Collaborating and sharing knowledge with key industry players gives us an edge in providing growing Canadian businesses the help they need to overcome commercialization barriers in the IoT industry. We have experience in collaborating with IoT based SMEs including Aditum Health, WeTraq, and Connio. By continuing to take part in building the latest and greatest technology taking Canada by storm, we can remain on the leading edge of innovation to accelerate the growth of the Canadian Information and Communications Technology (ICT) sector.
Learn which events CENGN will be at next by clicking the button below and visiting our events page!
CENGN updates, in your inbox.