---
CENGN was at the forefront of tech innovation last week at the Mobile World Congress in Barcelona, where the savviest tech professionals and companies gathered from around the world to talk connectivity. At the largest mobile event in the world, more than 2,400 companies, and over 107,000 tech enthusiasts shared in the discovery of the latest and greatest innovations and ideas from some of today's best visionaries.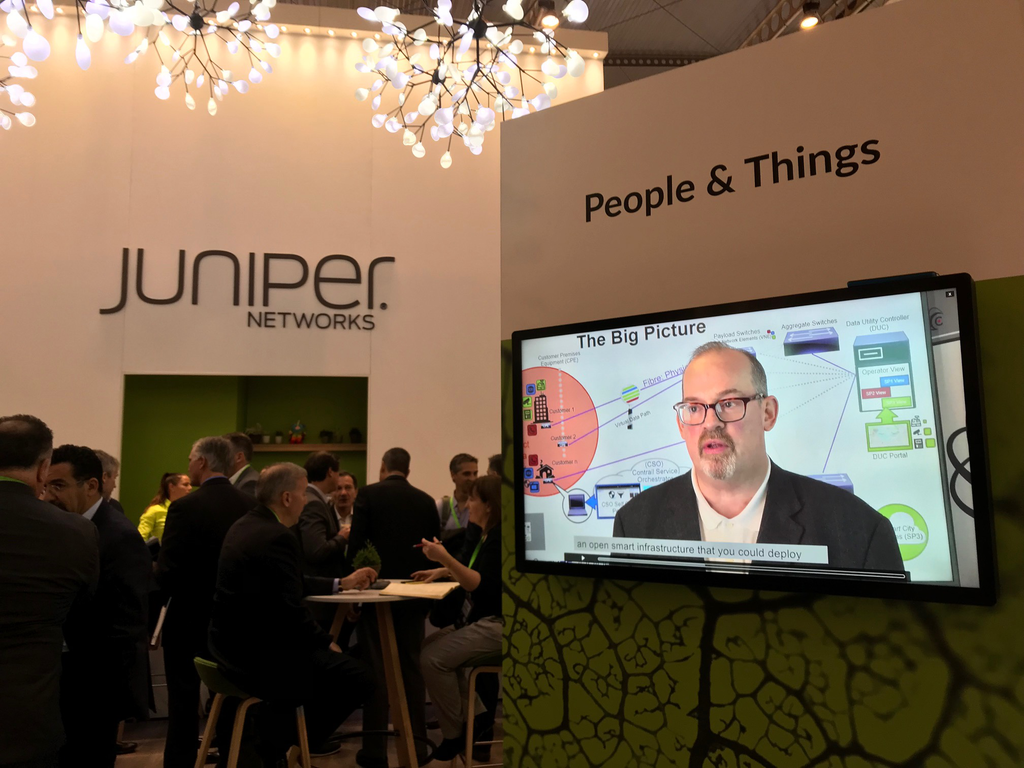 The theme of this year's congress was 'Intelligent Connectivity', which CENGN's representatives JC Fahmy, company President and CEO, and Richard Waterhouse, VP of Business Development and Marketing, eagerly took part in. Not only did they get to soak in the new projects, solutions and ideas presented by tech leaders, but they also got to meet with our current customers, members, and partners to discuss what the future holds for us in technologies like high-speed 5G networks, the Internet of Things (IoT), artificial intelligence (AI), and big data.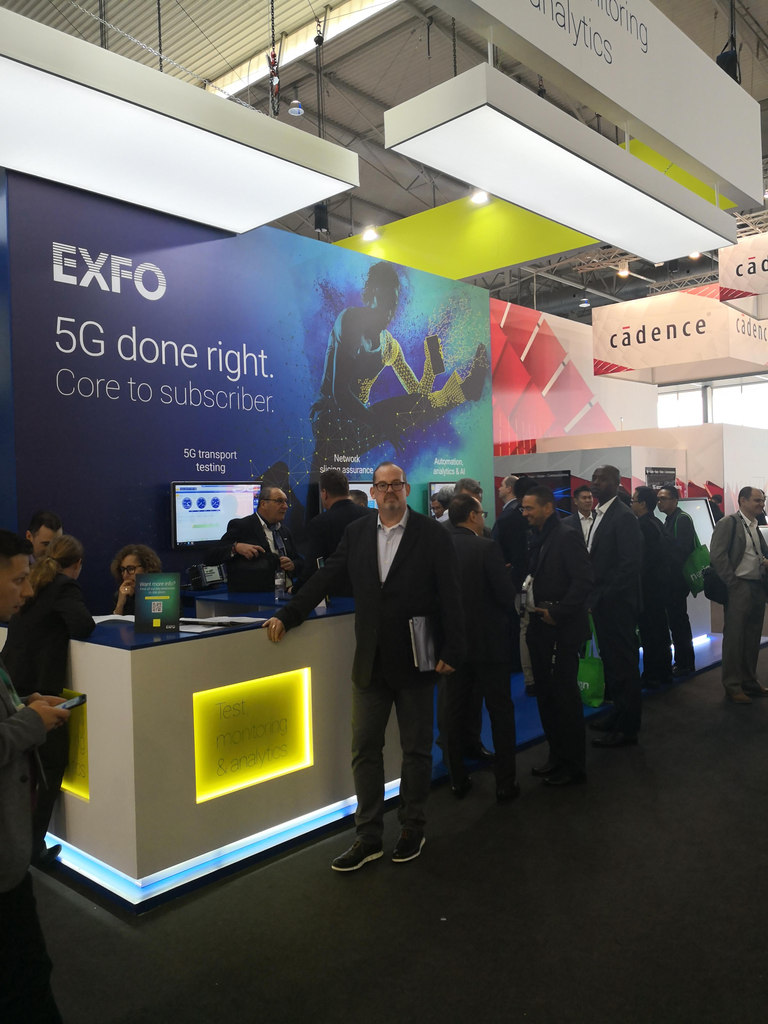 Some ground-breaking announcements were made during these jammed packed, excitement filled four days:
The first foldable 5G mobile devices being showcased
A smartphone with a battery of 18.000mAh being revealed. This means 50 consecutive days of use, 2 days of video without pause, or 100 hours of constant music, without charge.
The announcement of BMW's latest 5G connected cars and trucks, one model allowing drivers to interact with their vehicle through voice commands, gestures, and gaze.
Learning opportunities like these were available for CENGN around every corner through a wide selection of partner-led programs, GSMA seminars, summits, and more. We also had the chance to engage in many captivating presentations and exhibits, some of which were hosted by CENGN's members.
One of our members, Juniper Networks, showcased a Smart City proof of concept project made in collaboration with CENGN at their booth. This project demonstrates the potential of end users utilizing many service providers in one network through network slicing. Watch Richard chat more about the project in detail in the video below:
Continuing to stay connected with CENGN's members at events like this, helps to give CENGN the competitive edge needed in achieving our mission of pushing Canada to be a globally recognized tech leader. Many benefits come from being a member of CENGN, not only do we connect you to small-and-medium enterprises (SMEs) and an innovative Canadian tech sphere, but members can keep a finger on the pulse of Canadian innovation.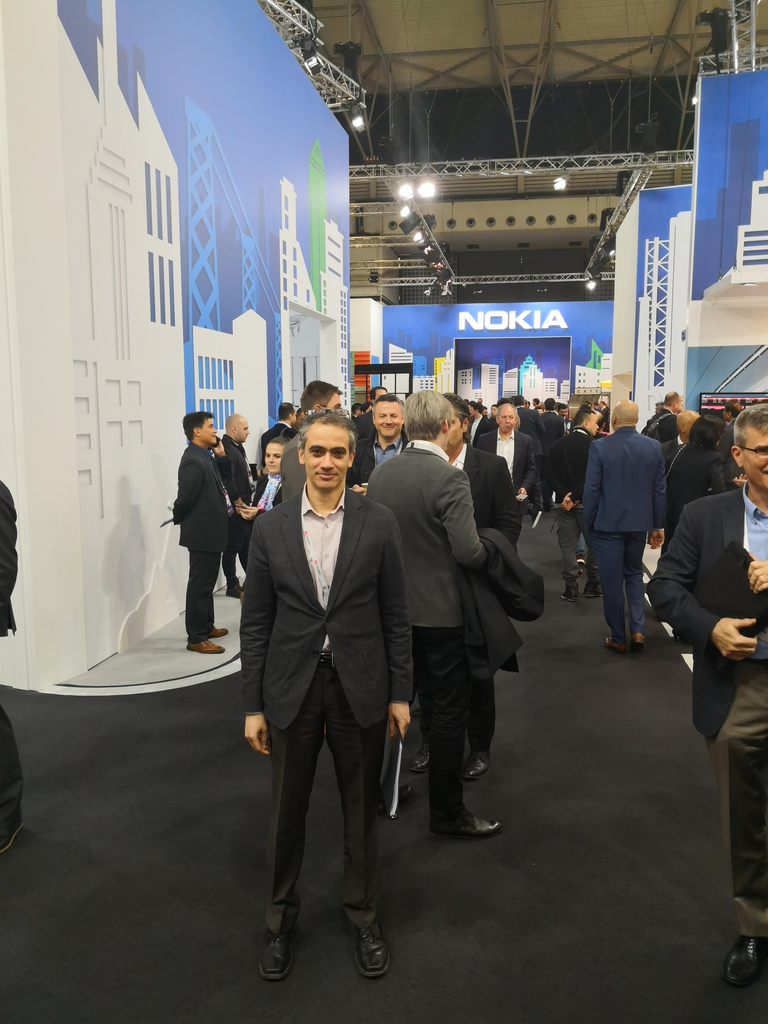 Click here if you think your company would be a great fit for our membership program!
With the help of our company's ecosystem, we provide growing Canadian businesses the opportunity for commercial success through access to our commercial-grade infrastructure and CENGN's technical support. The end goal is uniting all the parts of the networking community to enable economic strength and prosperity for all. By continuing our quest for knowledge about the newest tech, we can remain on the leading edge of new creative technology to accelerate the growth of the Canadian Information and Communications Technology (ICT) sector.
The Mobile World Congress was a great way for CENGN to wrap up February, and we look forward to joining them again next year!
Do you have an innovative tech solution or product that could leverage CENGN's validation or scale testing services? Click the button below to learn how you can get started on your own CENGN Project!
Interested in connecting with us at our next event? Check out our Open Source Networking Meetup in Ottawa:
CENGN updates, in your inbox.