---
On October 30th, CENGN paired up with The Linux Foundation to host the Ottawa stop in the North American Tour of Open Source Networking Days (OSN Days). OSN Days is a travelling event with stops not only in North America, but all over the world. They will be hosting events in Singapore, Taiwan, Tokyo, Shanghai, Nanjing, Beijing, Santa Clara, Dallas, Montreal and Austin. The series of one-day events are hosted and organized by local open source networking ecosystem members such as CENGN!
It was quite the honor for CENGN to site host the first stop on OSN Days North America, and a testament to the Ottawa tech community that our nation's capital was selected for the event. The event was quite the hit as we gathered together many open source enthusiasts at the Innovation Centre at Bayview Yards to discuss the most recent trends in networking. OSN Days brings together those who are passionate about network transformation through open source and provides presentations on practical applications and the latest innovations. The event was a great learning experience for all as the day covered multiple variations of open source with a total of ten amazing speakers from companies such as Amdocs, Invest Ottawa, Wind River, CloudOps, Dell EMC, Carleton University and of course The Linux Foundation.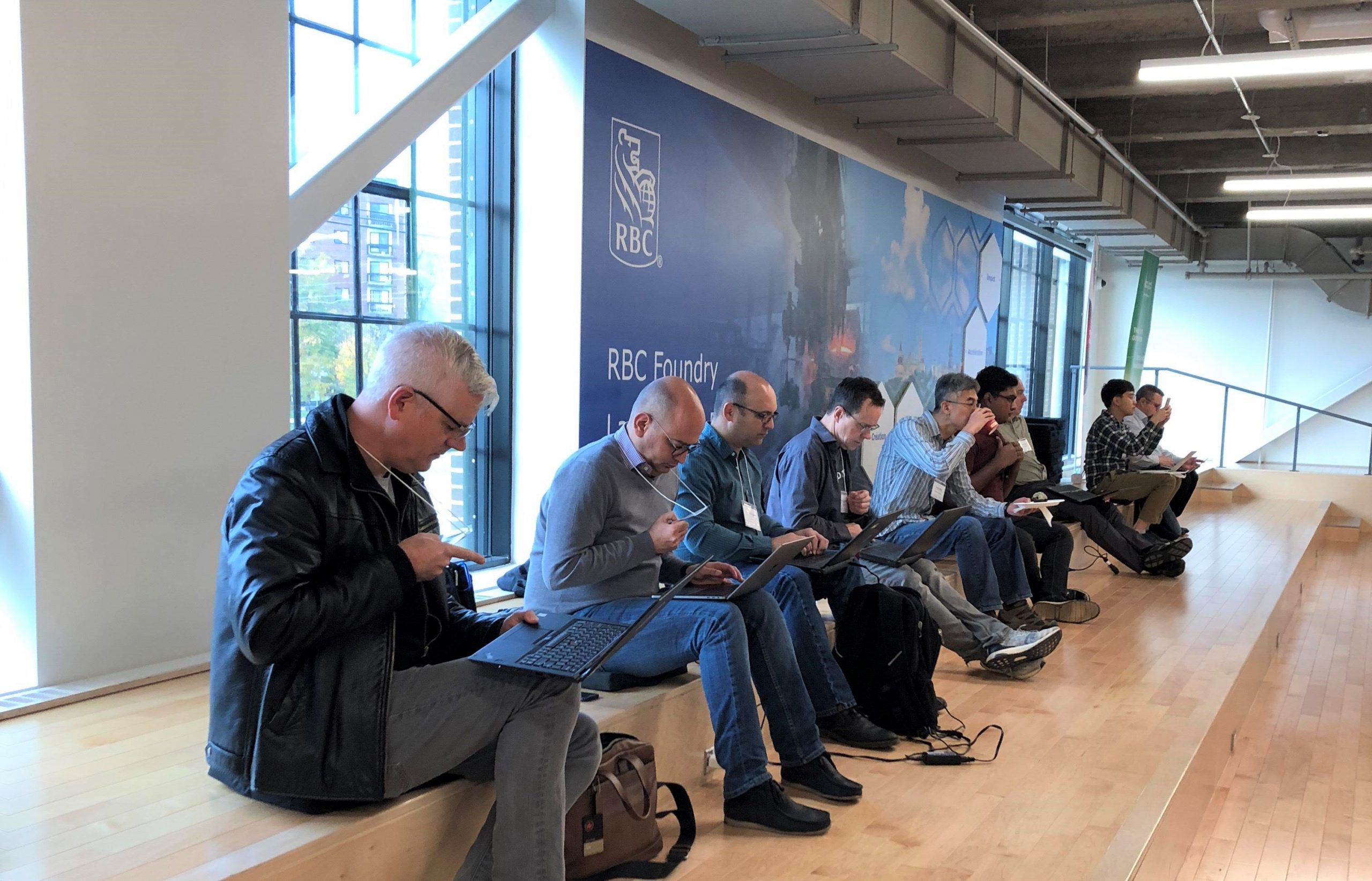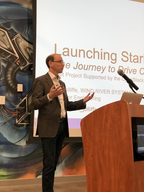 The day began bright and early at 8am with a provided breakfast and bottomless coffee while the guests mingled amongst themselves. Shortly after, the program began with a quick introduction to the day and then jumped right into the presentations. In the morning, we had three speakers join us; Adam Dewar from Invest Ottawa, Phil Robb from The Linux Foundation, and CENGN's President and CEO, Jean-Charles Fahmy. These three speakers truly set the theme of the event by providing the audience with a more general idea of what open source is, what it provides for our society, the growth of open source, and lastly, how open source is continuing to improve. These presentations really let our audience get into the right mind set for the day and critically think about open source and how it has and will continue to shape the information and communication technology (ICT) community in Ottawa, Canada, and beyond.
As the day progressed, the presentations began to focus in on particular open source projects. Our next speakers were Ian Jolliffe from Wind River, and Syed Ahmed from CloudOps. Ian dived into the newly released StarlingX project. His presentation connected well with the day's overall theme as he focused on driving compute to the edge, moreover, how engineers can utilize compute to the full potential. He went over several problems StarlingX is looking to solve for OpenStack deployments and discussed the journey of moving Wind River's proprietary solutions to open source.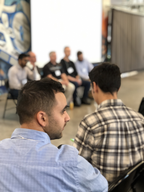 For CENGN, StarlingX is extremely relevant as Wind River has implemented their previous version, Titanium Cloud, within our infrastructure for CENGN validation projects. Ian wrapped up with how StarlingX fits in the networking stack as well as how the community can join in and contribute to this next-generation container architecture.Following Ian was Syed Ahmed from CloudOps. Syed compared service mesh solutions such as Istio, Linkerd, and Consul Connect. He broke down each service mesh solution and compared their pros and cons by providing the audience with live demonstrations. After Syed, our morning was complete, and our attendees took their lunch break.
The afternoon shared a 2-track program. Within the foundry, we had Michael O'Brien from Amdocs discussing ONAP and Kubernetes, Mark Beierl from Dell EMC discussing OPNFV and OpenStack on the Edge, and Phil Davies from Carleton University discussing SNAS and BGP. At the same time, we had two of our CENGNeers join us, Moh Ahmed and Ray Maika for track two which was located upstairs. These gentlemen were discussing Tungsten Fabric, varying in areas such as kubernetes and network policy.
OSN Days Ottawa finished up with an interactive panel moderated by Phil Robb from Linux and included five of the speakers from through out the day. CENGN then extended an invite to all OSN Day attendees to continue the fun day and join us for an afterwards mingle!
All in all, OSN Days Ottawa was a very successful day. A big thank you goes out to our sponsors, Invest Ottawa, Wind River, and CloudOps for contributing to making such an awesome event happen. If you are interested in attending any of the other OSN Days events located through out North America, click here.
CENGN is now looking forward to our next big event, CENGN Summit. This year will be our third annual summit taking place on November 27th at the Brookstreet Hotel. We are bringing together multinational companies, industry accelerators, small and medium enterprises, government, and academia to discuss our theme of 'Prosperity Through Connectivity.' The event is designed for any business or technical professionals working within the networking technology sector, as well as students looking to gain an understanding of how the market is gearing up for the oncoming wave of ultra high-speed connectivity, smart cities and disruptive technology.
Click the button below to register!
[cherry_button text="CENGN Summit Registration 2018″ url="https://cengnsummit.ca/tickets/" style="default" centered="yes" fluid_position="right" icon_position="top" color="#ec2028″ min_width="80″ target="_self"]CENGN SUMMIT REGISTRATION[/cherry_button]
CENGN will also be hosting a meetup the night before CENGN Summit takes place. Click here to join our Meetup page for the Open Source Networking Meetup on November 26th.
CENGN updates, in your inbox.