---
September 28th was an eventful day for CENGN. After successfully hosting our 2017 Annual General Meeting, we headed over to Big Rig Kitchen and Brewery to take part in Startups and Hops and learn what's new in Ottawa's tech small and medium enterprise (SME) ecosystem.
Startups and Hops is an initiative by talent agency, Pinpoint Talent, during which local startups converge to promote their business, share ideas and network, all the while enjoying Big Rig's finest beers. Last Thursday's event gave startups the opportunity to showcase their latest technologies through presentations and live demos. Featured companies included Interset, Changejar, Magnet Forensics, Mindbridge AI, Fullscript and Farmlead.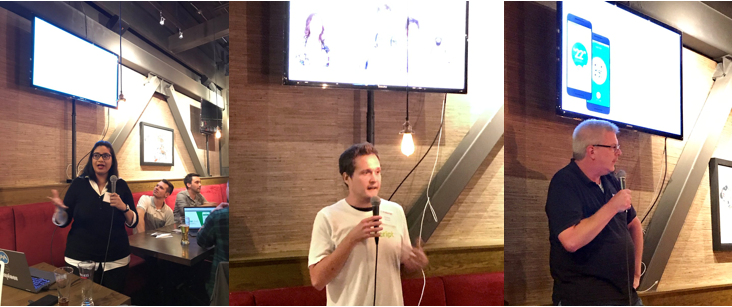 On behalf of CENGN, Richard Waterhouse, VP Business Development and Marketing, Shawn Kahandaliyanage, Business Development Senior Manager, and Rick Penwarden, Marketing Manager, were present at the event. As a consortium of members, we are thrilled to support concepts like these that emphasize the need for co-operation among members of the tech community. We believe programs which bring together the next generation of tech innovators are necessary to elevate Canada's place in the global ICT industry.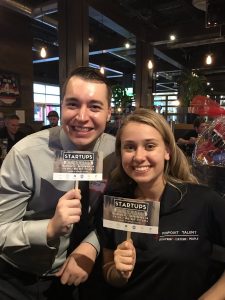 One of the highlights of the event was getting the chance to catch up with former Marketing student, Kira Braden. Upon completing her work term with CENGN, Kira secured the Marketing Coordinator role at Pinpoint Talent, where she spearheads amazing initiatives like Startups and Hops. Each year, CENGN hosts about 40 students who receive training and work on various projects during a four-month work term. Through our collaboration with academia, we strive to expand the talent pool for tech companies. We couldn't be prouder to see a student alum take on the world and excel at it!
CENGN's representatives certainly had a great time at Startups and Hops. A big congratulations goes out to Pinpoint Talent for putting on a successful event with an impressive turnout. We will be marking our calendar and counting the days until the next one!
Want to know where we will be next? Visit our events page to learn where we will be heading over the next month!
CENGN updates, in your inbox.