---
Published: August 31st, 2017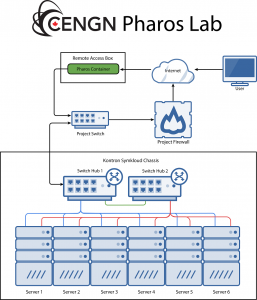 As the fall approaches, we're excited to have a new wave of students joining us. However, this semester's onboarding will be a little different as the interns will be introduced to open source through our CENGN OPNFV Community Pharos lab infrastructure. Pharos is the OPNFV test bed project that provides the network functions virtualization (NFV) reference infrastructure for development, integration, deployment and testing of a wide spectrum of SDN related things. CENGN initially used Oracle's VirtualBox to deploy training pods for its students, but is making the switch to using its Pharos lab because of its carrier-grade hardware, its industry-recognized reference interoperability, technology and physical operational environment, as well as the exposure it will give students to open source communities.
Here at CENGN, we host the only Pharos lab in Canada and see a lot of potential in leveraging it for students, academia, and researchers. By working in our Pharos lab, not only will students gain exposure to OPNFV and its important open source community, they will also gain relevant knowledge about SDN and open source technology. Upon finishing the training process, students will be tested and can earn a CENGN certificate of completion to include in their resumes.
The CENGN certification will verify that the student has effectively performed manual administration of OpenStack deployed on Pharos PODs. Students will also have demonstrated basic orchestration automation skills by developing Heat templates to orchestrate deployment of overlay networking, virtual machines, security keys, VM configuration through cloud-init as well as orchestration call-backs to signal an execution status. These skills are pre-requisites to engaging carrier-scale service management technologies for the design, creation, orchestration, monitoring, and life cycle management of Virtual Network Functions (VNFs), carrier-scale SDN and the higher-level services that combine them.
Compared to the standard SDN training for students, using Pharos lab PODs exceeds your typical learning platform in several ways. As the industry-recognized standard reference platform, students get to learn on a real-world, carrier grade reference platform without the associated cost. Pharos lab PODs also provide students with a ready-to-use environment that is accessible remotely from the Internet, a feature that the typical learning platform on student desktops doesn't provide. Pharos lab PODs also minimize setup and debugging time for OpenStack deployment, which maximizes learning time on the OpenStack platform itself.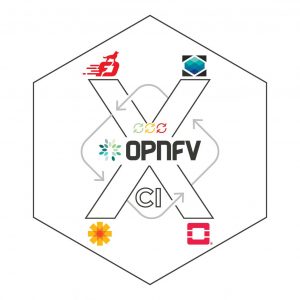 These perks come from OPNFV's XCI deployer, which provides the ability to quickly install and run a complete and functional OpenStack deployment. With XCI, our training program will be easy to scale with repeatable deployments. According to Fatih Degirmenci, a member of the OPNFV Steering Committee, "The aim of XCI is to change how software is developed, integrated and tested in Open Source. So XCI is important for the entire ecosystem, not just OPNFV." This is an OPNFV project that's main objective is to reduce the time it takes to develop new features, identify and fix bugs and accelerate invention to enable the introduction of new applications and services. When asked about the reveal of CENGN's new training program, Fatih remarked that "How CENGN is leveraging XCI is good for OpenStack education purposes, but also important to raise the awareness regarding Continuous Development & DevOps."
This training program is coming at the right time for our tech sector. As Canada's high-tech sector continues to expand, we are seeing a lack in certified millennials to support a workforce that is required to grow. Exposure to carrier-grade hardware, technology, and a physical operational environment will give students the experience they need to jump into Canada's high-tech job pool. We hope that by training the next generation of students on cutting-edge technology, they will be able to support the ICT job-sector and make a relevant impact on NGN.
A successful student bootcamp using Pharos, could open the door to the community lab and certification program being used for training externally. This way, whether you are a student, professor, or professional you can become certified with OpenStack and Pharos. It is easy to see the potential of leveraging CENGN's partnerships with academia to provide extensive en masse training in OPNFV, NFVi, and Pharos. In fact, CENGN has regularly hosted large scale external training sessions, pairing academic partners with our members. Probably our most recent example being the Juniper Networks boot camp hosted at Ryerson University this past spring (Read about it here!). CENGN has always functioned on the premise that by providing more training opportunities to academia, we can increase the involvement and integration of universities in our goal to make Canada a champion in ICT.
Looking even further, we hope to offer CENGN Pharos PODs for small to medium enterprises (SMEs) to develop and test their solutions. This potential process might develop in several ways, but granting access to pods for validation projects could benefit many Canadian businesses looking for a low-cost way to push their innovation to market.
As for now, the CENGN team is looking forward to welcoming its new set of students into the office. We hope that integrating the Pharos Lab in our training and providing the opportunity to earn a tangible certification will be a great perk to our already extensive bootcamp. Stay tuned to the CENGN news page or sign up for our newsletter to keep up-to-date on how our training unfolds.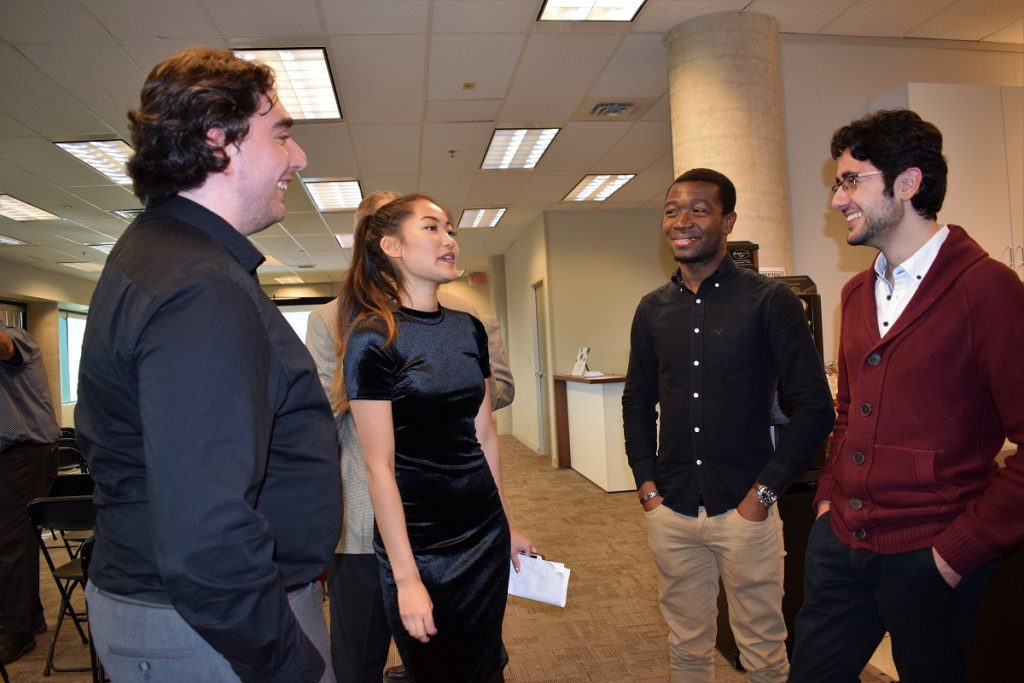 Want to join the growing number of CENGN student interns? Visit our student webpage for job listings!
Learn more about the CENGN Pharos Lab here.
To learn about XCI, watch the informational video by clicking here.
CENGN updates, in your inbox.