---
Published September 23, 2020
Saying Goodbye to 4 of Our Board Members
This September, 4 of CENGN's founding board members are leaving, as their 6-year terms are expiring.
Creating a non-profit is no easy task.
Over the years, CENGN has fast-tracked numerous small businesses and start-ups to the market and commercial expansion. It's also developed the talent that fuels the industry – advancing the careers of over 200 students and providing training for over 2000 professionals in network technology.
But the company continues to do much more. CENGN has also helped thousands of Canadians in northern and rural Ontario, giving them internet access. Connectivity for these communities is the foundation to create economic and social development. This connectivity provides them with the ability to find jobs, start businesses, expand their local economies, and even communicate with the rest of the world.
A big part of this success wouldn't have happened without CENGN's Board of Directors.
As such, we'd like to say thank you to the 4 board members who will be concluding their terms in September – Code Cubitt, Rob Keates, Sam Bucci, and Steve Wood.
Thank you for your passion for our mission.
Thank you for your expertise and contributions.
Thank you for your dedication to the organization.
Because without your help, CENGN, the start-ups/scale-ups we've served, and many Canadians would not be where they are today.
Here are the founding Directors whose 6-year terms are coming to an end.
Code Cubitt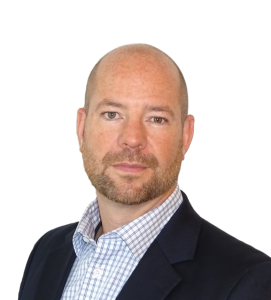 Managing Director, Mistral Venture Partners
Code has more than 25 years of experience as a company founder, operating executive and investor. He has been involved with more than 50 early-stage companies as an investor or founder. Code currently leads Mistral Venture Partners, an early-stage Venture Capital firm, based in Ottawa Canada. Mistral has invested in more than two dozen early-stage companies from across Canada–Companies that are at the forefront of the digital revolution, specializing in artificial intelligence, IoT, Mobility and next-generation telecommunications networks.
Prior to his investing career, Code was a radio frequency (RF) design engineer at IBM and CIENA, specializing in high-speed communications circuits for optical networking gear.
Code also served on CENGN's Audit and Finance Committee.
"CENGN plays a critical role in the telecommunications ecosystem, by providing connectivity between incumbent equipment providers and the most innovative start-ups in Canada. It is imperative that Canada remain a global leader in communications technology and CENGN is helping to lead the way."
Rob Keates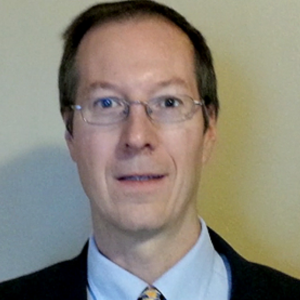 Manager of IP/Optical Standards, TELUS
Rob Keates leads a key network transformation initiative at TELUS utilizing SDN principles to automate the deployment and operation of its core network. Rob has held multiple technical and leadership roles in IP and Optical technology within TELUS and Nortel over the last 25 years. He holds a degree in Mathematics and Engineering from Queen's University.
"It was a pleasure to work with CENGN over its formative years, growing from an idea into a national organization that is at the centre of innovation within the Canadian communications industry. CENGN provides a wonderful opportunity for telecommunications providers to collaborate with large vendors and start-ups on the pressing issues within our space."
Sam Bucci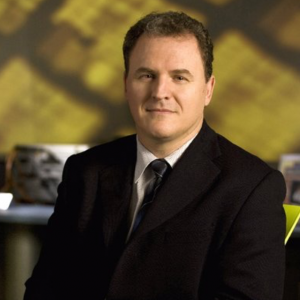 Vice-President and GM of IP Transport Division, Nokia
Prior to joining Alcatel-Lucent, Sam spent 15 years at Nortel, working in optical, enterprise, professional Services, and both video/radio networking. He has held global leadership positions in R&D, supply chain, system engineering, product line management, and business development.
Over the course of his career, Sam has developed expertise in optical, data, and data center networking solutions for both service providers and enterprise customers.
Steve Wood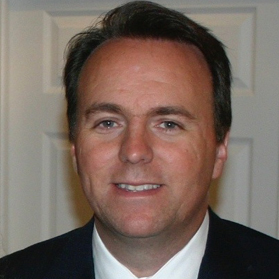 Principal Engineer, Enterprise Architecture and Software-Defined WAN, Cisco
Steven Wood is Principal Engineer and Solution Architect for SD-WAN, Cloud and Network-as-a-Service and Enterprise Networking in Cisco's Enterprise Network Group. A 20-year veteran of Cisco, his expertise spans ASIC design, Routing, 3G/4G and Wifi Mobility as well as Cloud and Enterprise Architecture. He is a trusted advisor to Fortune 500 companies worldwide deploying networks to solve business problems, through deep knowledge of platform technology and network design. He is currently the Solution Architect for Cisco Enterprise Cloud and SD-WAN solutions. He is a co-chair of the ONUG Open Elastic Infrastructure and SDWAN working group. He was previously architect of Cisco's Intelligent WiFi Access Gateway and has developed solutions for mobile network architecture and service delivery for both RAN and Mobile Core networks. Steven was also Vice-Chair and Technical Editor of the IEEE 802.17 Resilient Packet Ring working group. He holds a MASc in Electrical Engineering from the University of Toronto and is a licensed Professional Engineer in Ontario, Canada.
Steve served on the Executive Committee of the Board.
"It has been a great honour to have been a founding board member of CENGN, helping to guide its mission and technology strategy to connect our Canadian Innovation ecosystem to commercialization opportunities through the CENGN platform. Building a non-profit is no easy task, but the strength of CENGN staff and management has made it a success story that others in the public/private partnership sector strive to emulate. I am proud to have been a part of it and I know that the company is well-positioned for a strong future."
CENGN updates, in your inbox.