---
CENGN had the opportunity to participate in the 5G Canada Conference hosted at the National Arts Centre in Ottawa Wednesday morning. Tech savvy individuals from across the country joined together to discuss 5G and its current status, what advancements in 5G mean for Canada, the innovation it will enable, and the challenges and opportunities presented by technology required to make 5G a reality. Attendees were not disappointed, leaving the event with knowledge on Canada's place as a global tech competitor in delivering 5G services, and with information on the network and technology behind transitioning from 4G to 5G.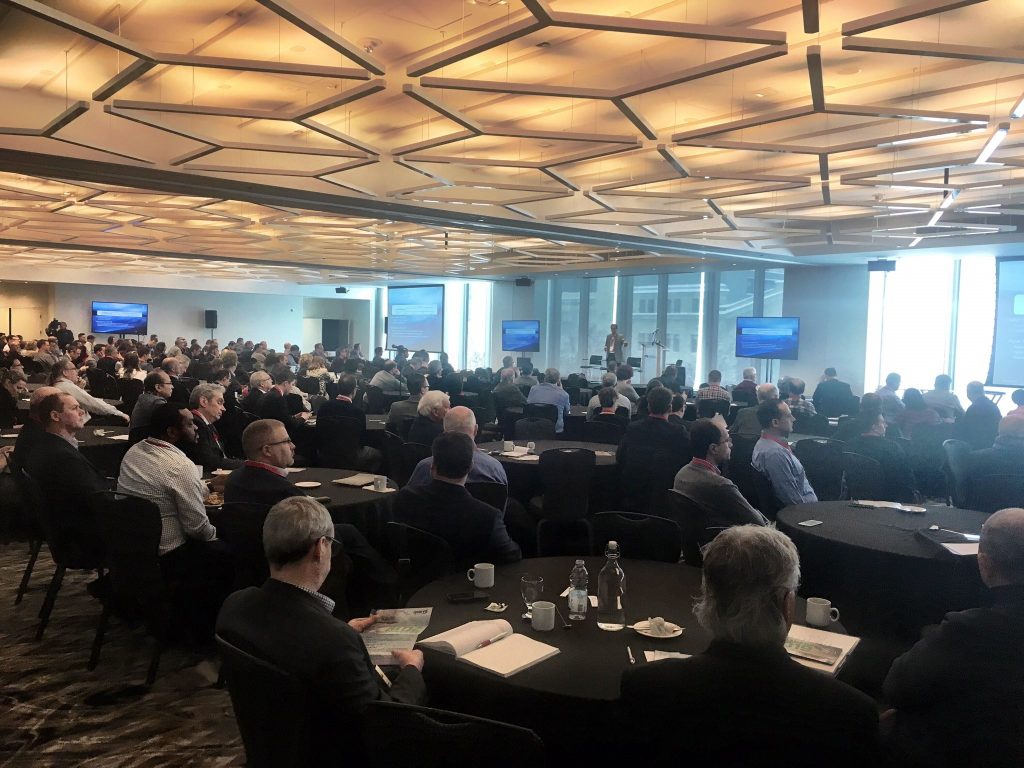 The event was hosted by the 5G Canada Council (5GCC) which is mandated and governed by the Canadian Wireless and Telecommunications Association (CWTA). 5GCC's mission is to support a dynamic 5G ecosystem in Canada by encouraging participation from individuals, governments, and independent organizations towards the planning, implementation, and development of 5G networks. 5GCC's emphasis on advocacy, research, and cross-sector collaboration are pivotal to building a strong 5G ecosystem and identifying challenges and opportunities related to the introduction and development of 5G technologies. This focus will lead to new advancements that will have a global impact on the future of technology and interaction.
Bringing in a New Era with 5G
5G brings to the table the same fundamental features as its predecessors, with four major upgrades: larger bandwidth, decreased latency times, energy efficiency, and greater network capacity. It is software driven, wireless technology that is upgradable and built to last with both micro- and macro- cells. This new and improved change in technology will be crucial in supporting the current rapid expansion of the Internet of Things (IoT).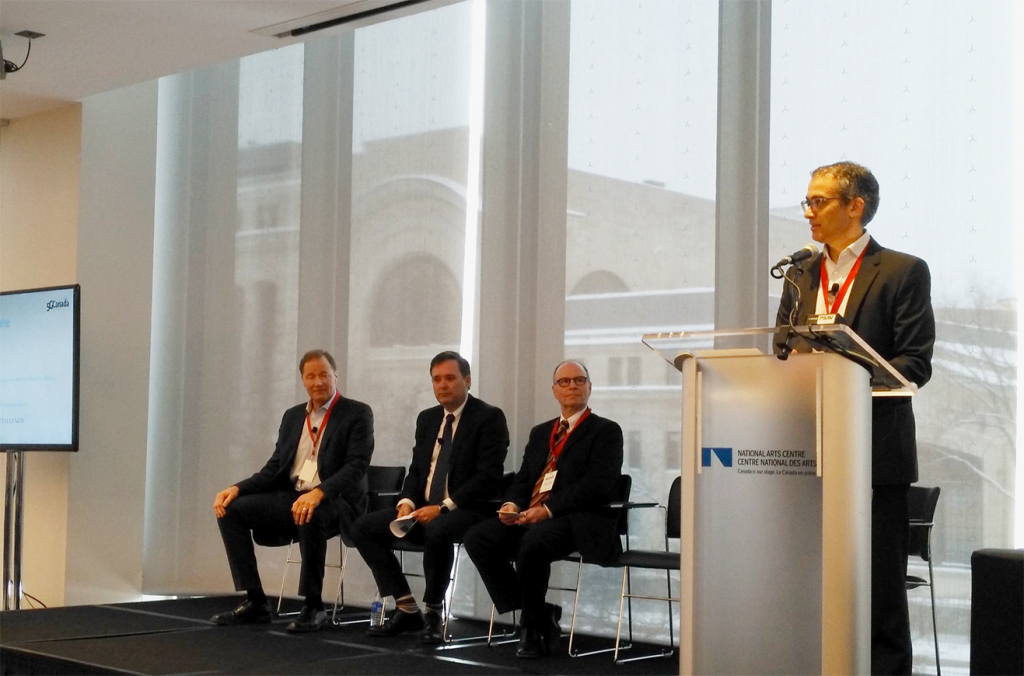 Canada's oncoming 5G revolution was the topic of focus during CENGN's morning panel discussion at the 5G Canada Conference. Our President and CEO, JC Fahmy, led the session as moderator of three service provider representatives from two member companies Bell and Rogers, as well as Freedom Mobile. The topics covered by JC and the panel lead to some riveting key takeaways for attendees:
5G networking is still being molded. No one has the knowledge on what exactly a "correct" 5G network should look like, therefore Canada can work to develop a solution that is optimized to the specific challenges for our country!
Every single Canadian and business will be affected by the development of next generation networks and 5G. Although smart cities have been at the forefront of people's minds for the benefits of 5G, rural areas stand to gain just as much as well. For example, resource-based economies like smart agriculture, smart mining, and forestry can significantly improve their efficiency, safety, environmental footprint and revenue through enhanced connectivity of devices.
Canada will require a larger spectrum to be allocated for wireless services and backhaul to accommodate the many service demands 5G supports.
Due to the very costly and time-consuming mass installations needed for 5G networks, we must streamline the regulations and approval processes.
Collaboration is key! There needs to be ongoing open communication between all the stakeholders of 5G networks to make sure Canada remains among the global leaders in wireless tech.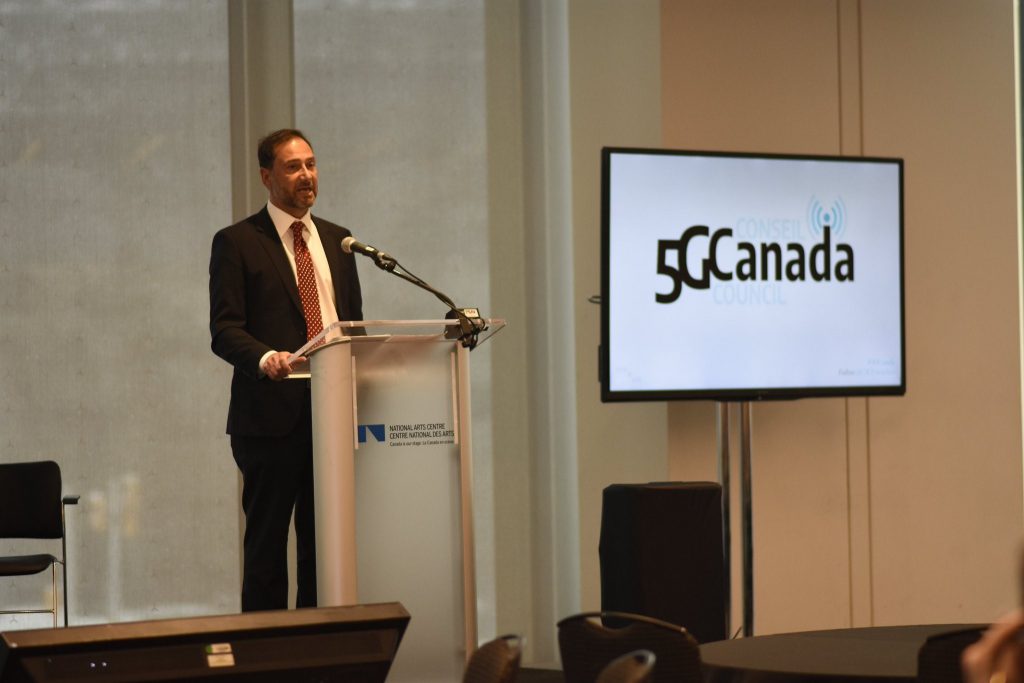 These takeaways are especially important to CENGN as we work towards our mission of accelerating the growth of the Canadian Information and Communications Technology (ICT) sector, and using our commercial-grade infrastructure, services and expertise to help our country's small and medium businesses scale up.
As leaders in networking, we prioritize staying up to speed on cutting-edge technology through attending and participating in these types of events. CENGN recognizes the importance of staying knowledgeable on the industry's latest advancements to support commercialization efforts, as well as sharing our perspectives on the industry. ICT advancements like 5G are driving global networks, and taking part in the expert discussions on the strategies and opportunities presented by disruptive tech is critical to setting Canada on the right track to successfully prepare for and leverage the future.
Thank you to 5GCC for giving us the opportunity to be involved in such a successful event! We are looking forward to next year.
Stay in the loop! Check out our events calendar to keep up to date with the events CENGN is a part of or is attending.
CENGN updates, in your inbox.