---
Published: June 7th, 2017
CENGN attended the Internet of Things Ottawa Meetup last night at the Spiria office in Hull!
As IoT industry becomes bigger and bigger, manufacturing, product validation, and licensing are all issues that small and medium enterprises (SMEs) need to think about. This IoT Ottawa Meetup focused on the essential skills required by SMEs looking to commercialize their solutions and products.
The event featured presentations by Stewart Dibbs and Richard Tomkins from PiXCL Automation Technologies who presented an overview of their Decaf USB Sensor/Control/Display product range, PiXCL's Kickstarter campaign launch status, and a summary of the patent and IP licensing issues that have been examined, including costs.
CENGN's Esha Abrol, Business Development Manager, networked with IoT industry members over pizza and beer, and gave a short but sweet talk about who CENGN is, and what it can provide to SMEs and start-ups looking to commercialize their products.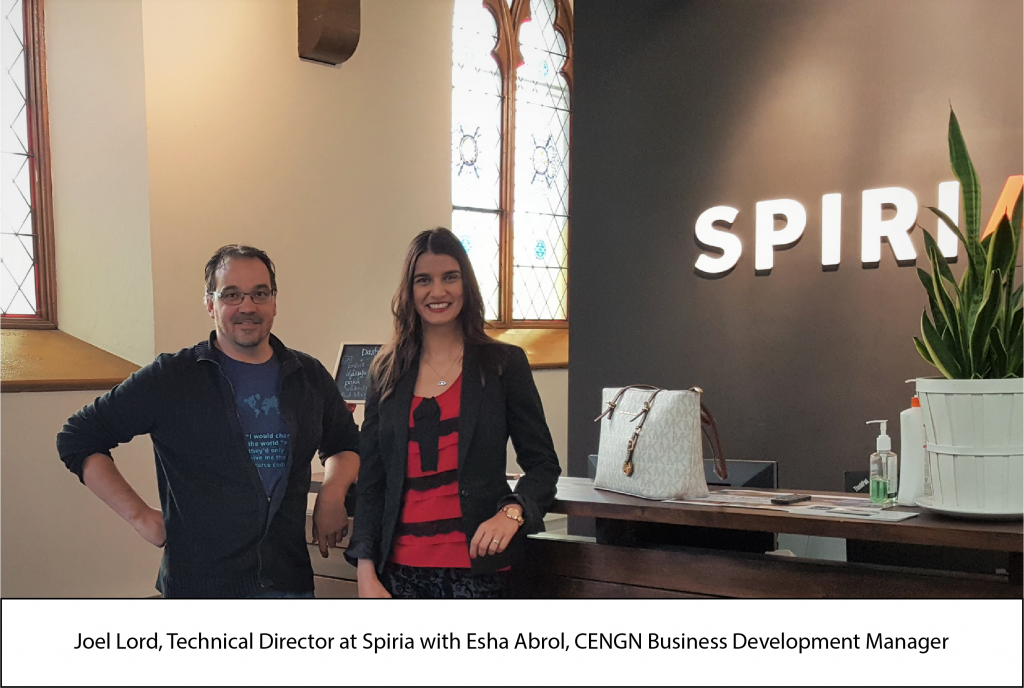 Canadian SMEs are faced with many challenges in pushing their solutions to the competitive IoT market. CENGN's mission is to uplift Canada as a leader in IoT by providing those same SMEs with the resources they need to excel in the industry. Offering a wealth of services, including business support, engineering/technical expertise, and CENGN infrastructure, CENGN believes in making these services more accessible to SMEs breaking into the ICT market. Check out our projects page to learn about how CENGN has helped Canadian businesses in the past, how we could benefit your business, and how to submit a project!
CENGN loves getting involved in events that propel innovation in IoT, Smart Cities, and next generation networks (NGN)! If you enjoyed last night's event, check out the OpenSource Networking Meetup on June 21st at the Innovation Centre at Bayview Yards for a fun night of refreshments, learning, and networking.
Big thanks goes out to Pascal Rapicault, Founder of RapiCorp inc., who organized the event, and to Spiria for sponsoring and hosting the meetup! We hope to see you at the next IoT Ottawa Meetup, and at the Open Source Networking Meetup on the 21st!
CENGN updates, in your inbox.