---
Last week, two of our CENGNeers attended the KubeCon and CloudNativeCon event held in the lively city of Seattle, Washington!
KubeCon + CloudNativeCon is an event put on by The Linux Foundation as well as the Cloud Native Computing Foundation (CNCF), an organization that CENGN recently became a member of. The 4-day conference gathered adopters and technologists and provided the opportunity for attendees to grow their technical skills on open source and cloud computing technologies.
This year's event provided rich content through a variety of keynotes, breakout sessions, demos, hands-on labs, panel discussions and sponsor showcases. For keynote speakers, there were many highly-educated and certified professionals within the Information and Communications Technology (ICT) community such as Michelle Noorali from Microsoft, Brian Grant from Google, Celina Ward from Uber, Brandon Philip from Red Hat, and Liz Rice from Aqua Security. Each keynote presented a different insight into how open source and cloud native technologies are impacting the organization they work for. Each day of learning was concluded with an additional splash of fun as booth crawls and networking parties were organized for all the attendees!
Two team members of CENGN had the opportunity to attend this event and further their education on cloud native technologies. Reminiscing on the past week, our engineers, Moh Ahmed and Raymond Maika, enjoyed meeting with the maintainers and contributors of CNCF and other cloud native projects that we use at CENGN. They particularly enjoyed the in-depth learning of new developments in projects such as Rook and Cilium. In fact, CENGN was one of the first adopters of Rook and was a key reference in the Rook project's presentation to be deemed suitable for operation in a production environment.
Additionally, the two highlighted a keynote from Melanie Cebula, a Software Engineer from Airbnb about the organization's shift from a monolithic to a microservices architecture, as well as a breakout session from Reddit, which focused on the discussion of user stories. These user stories provided them insight of how other engineering teams are adopting cloud native technologies. Moh and Ray were able to walk away from the event with a better understanding on how different organizations integrate these technologies into their environments and workflows, ultimately allowing them to compare and adopt similar strategies to continuously improve the infrastructure services offered by CENGN.
CENGN is an avid user of open source and cloud native technologies. By working closely with The Linux Foundation and CNCF as well as attending events like KubeCon + CloudNativeCon, we're able to continue to enhance our knowledge on new technologies and build next generation networks. These networks are then offered to Canadian Small and Medium-sized Enterprises (SMEs) to validate, scale, and develop the performance of their technology products and services. In addition, SMEs gain access to technical support through our expertise in leading-edge open source technologies and gain exposure of their product to CENGN's globally recognized members.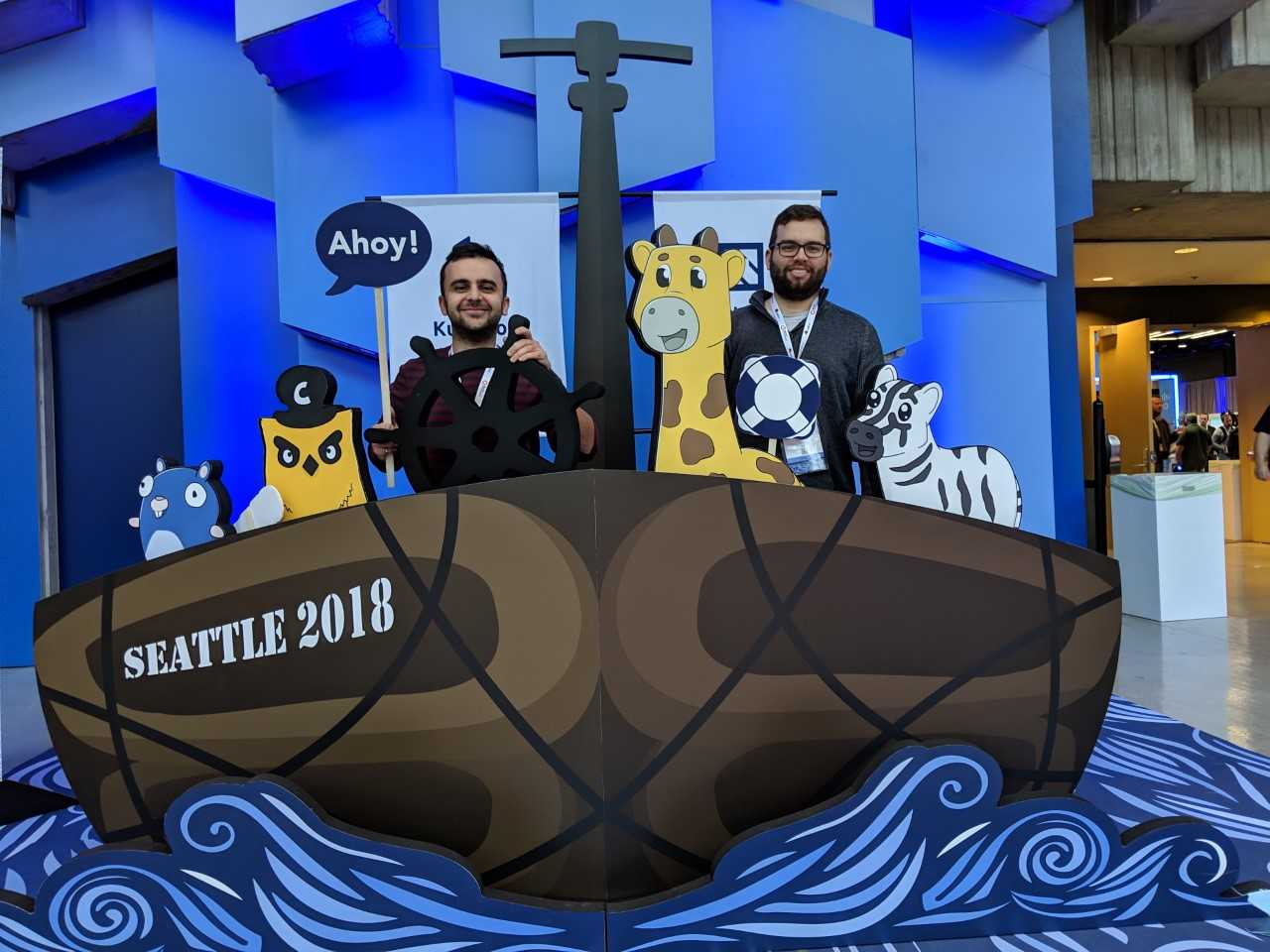 With our engineering team attending events such as KubeCon + CloudNativeCon, they not only leave more educated within their field, but are able to come back to CENGN and share this knowledge with others in the CENGN and Canadian ICT community.
CENGN puts on our own events to accelerate education and further continue to grow and improve the ICT community as well. We believe it is important for those within the networking field, as well as those entering the field to stay up to date on the most recent distributions and improvements in networking. These events also provide the opportunity for our engineers to share their knowledge and show off their accomplishments. CENGN provides a variety of events through out the year such as local meetups, multiple training seminars as well as the annual CENGN Summit.
Click here to view our event calendar and start saving the dates!
Become part of CENGN's and Linux Foundation's Open Source Networking Meetup in Ottawa! Click the button below to see our meetup page.
[cherry_button text="OSN Meetup Group " url="https://www.meetup.com/Open-Source-Networking-Ottawa-Group/" style="default" centered="yes" fluid_position="right" icon_position="top" bg_color="#ffffff" color="#000000″ min_width="80″ target="_self"]View the Photo Gallery[/cherry_button]
CENGN updates, in your inbox.