---
CENGN has been keeping busy this week, with many exciting events to celebrate women and equality.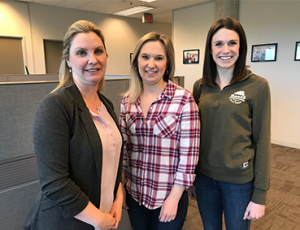 We kicked off celebrations early this week at the Breakthrough Breakfast with Carleton Women Researchers. There, four inspiring graduate-level women researchers from Carleton University's Faculty of Engineering and Design took the stage to share their captivating research and findings. It was an opportunity for us and many other tech-enthusiasts to peer inside the cutting-edge advancements and analysis occurring at our long time Academic partner Carleton University for young students, and we were thrilled to have had a sneak peek at it!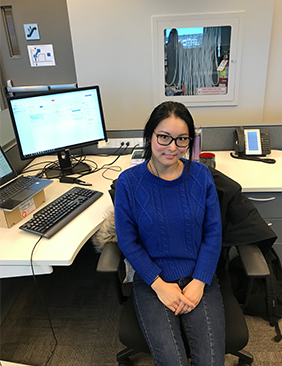 CENGN was only gaining momentum, with Friday being an exciting and jammed-packed day filled with two Women's events! This morning Nathalie Guthrie, Director of Human Resources at CENGN, met with Mayor Jim Watson for the Mayor's Women's Day Breakfast. Here, there was a breakfast reception and the City of Ottawa Women and Gender Equity Strategy launch.
At lunch, CENGN jumped over to Mitel for the KNBIA Women's Day Lunch where a panel of some of Ottawa's finest business leaders discussed the importance and impact of diversity and gender equality on businesses. Attendees engaged in discussions on implementing change and realizing real business results.
We are thrilled to be attending events like these to help us continuously gain new perspectives on diversity in the workplace. We place great emphasis on including everyone in our mission and realize the importance and productive impact of having a Canadian workforce that truly represents the dynamic community that makes up our country.
By welcoming different ideas from many different backgrounds, Canada can continuously push forward in all industries, including the information and communication technology (ICT) sector where CENGN's goal is to enable economic success and innovative competitiveness for all. One of the ways we do this is through developing our country's talent pool in next generation networking and we know that focusing on accessibility and success for all Canadians is a big piece of this puzzle.
Interested in leveling up your skills? Visit CENGN Academy to level up your skills!
A big thank you to Carleton University, the City of Ottawa, and KNBIA for helping us celebrate today!
The tech community can sometimes be difficult to break into. We host meetups to help people get involved. Register now if you're interested in talking to like-minded Ottawa professionals at next week's Open Source Networking Meetup!
Think you'd make a great fit in the CENGN family? Check out our employment opportunities by clicking the button below!
CENGN updates, in your inbox.