---
CENGN is in the final stages of deploying a LoRaWAN™ based LPWAN [low power wide area network] at its headquarters, 555 Legget Drive in Kanata. The LPWAN will enable IoT network connectivity for low cost LoRa™ devices and sensors located within a radius of approximately 10km, allowing complete end-to-end Proof-of-Concept (PoC) testing for IoT applications. We are excited to finally be deploying this technology into our CENGN infrastructure, and will soon offer additional services to small and medium enterprises (SMEs) looking to validate their solutions. With our LoRaWAN access, CENGN will open its doors to a new set of SMEs in the IoT sector who will be able to leverage this new technology to test, demonstrate, and push their products to market.
The IoT network, provided by eleven-x, enables low cost connectivity for Enterprise IoT, Industrial IoT and Smart City initiatives. Featuring low power consumption, extended battery life of up to 20 years and long-range capabilities and a nation-wide link, SMEs will be able to access this technology at CENGN for years to come. By implementing a purpose-built IoT network at CENGN's headquarters, SMEs in the IoT sector will specifically benefit from the following services to help rapidly commercialize their products and enterprise:
Configuration and deployment of LoRa based devices
Connectivity between SMEs LoRa sensors and our LoRaWAN
Data collection/storage in our unique Cloud environment
Secure connectivity to a data display portal
Provision of additional tools for enhanced sensor-data processing and analytics
CENGN's technical expertise and project management process
As part of CENGN's mission, we strive to reduce the barriers for Canadian SMEs to commercialize their innovative technology and put Canada on the map as a leader in the ICT industry. With the deployment of the network, we will be making more resources available to SMEs who are innovating the world of IoT. These companies fall under a wide variety of use cases such as Asset Tracking, Waste Management, Lighting Control (streets and buildings), Water Flow Monitoring and Metering, Health Monitoring, Environmental Monitoring and Soil Moisture and Nutrient Monitoring. All these areas optimize cutting-edge Smart City applications and require a LoRaWAN to test their SME solutions.
CENGN's IoT network enables the transportation of sensor data securely and seamlessly to the CENGN cloud. Enterprises will be able to store, organize, and analyze their sensor data in their own project space in CENGN's cloud infrastructure. Alongside these new resources, SMEs will be able to leverage our standard SME services to suit their needs.
We are thrilled to be expanding our services portfolio to include LoRa technology. Companies will now be able to benefit from our Business Support, Engineering Technical Expertise, and Infrastructure Services along with our latest LoRaWAN capabilities. The deployment of eleven-x's LoRaWAN into CENGN's infrastructure is set to be complete this July. As the date fast approaches, we are looking forward to opening our doors to more SMEs interested in leveraging these services. Companies who are interested in testing and demonstrating their products are encouraged to submit a project for review on our website.
Want to learn more about the new network? Check out the eleven-x technical web page and to learn more about LoRaWAN technology, check out this blog post.
CENGN supports SMEs in many different project areas to help commercialize Canada's ICT sector. Click here to see some of our past projects.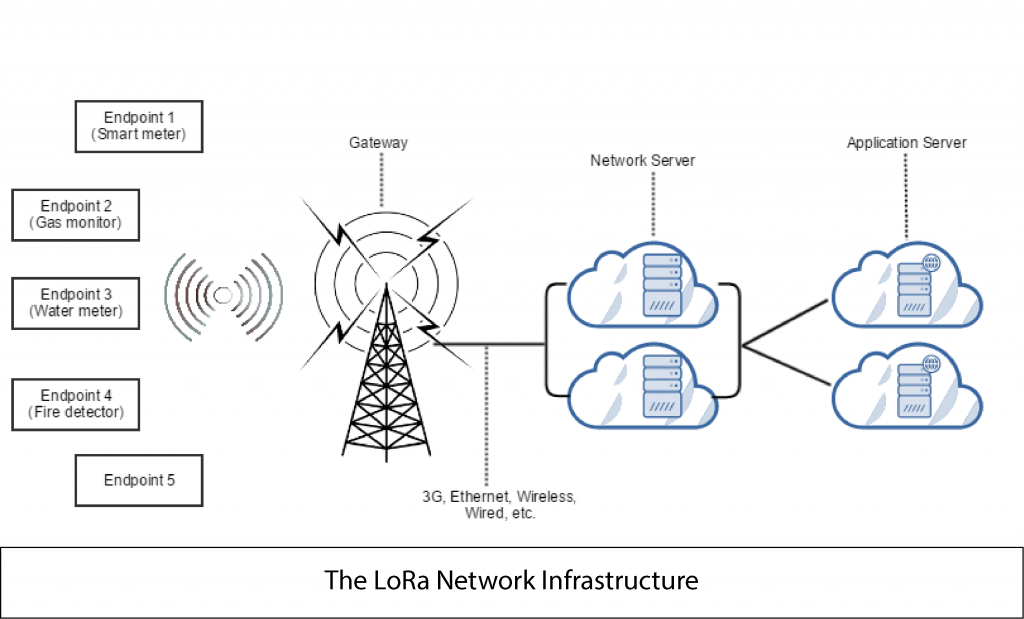 CENGN updates, in your inbox.