---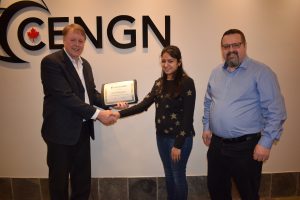 Since last year, CENGN has administered the Pharos Lab-as-a-Service training program for its engineering students, giving them theoretical and hands-on exposure to OpenStack cloud deployment using the OPNFV Pharos lab reference platform. The program is designed to help the students grasp the fundamental principles of OpenStack and CENGN's OPNFV Pharos infrastructure. This gives the students an edge in the increasingly open source ICT community, and helps fulfil CENGN's mission to support and educate Canadian talent — an endeavour that we believe will better develop the future of the ICT industry and be part of the evolution of the next generation of networking.
We continue to recruit new students each term, adding to the over one hundred students that have already completed their work term here at CENGN. Upon arriving at CENGN, our students – from engineering to marketing – took part in an intensive week-long boot camp that introduced them to Jira, confluence, and CENGN's infrastructure and services. From there, our engineering students continued their boot camp for an additional 2 weeks to receive the training required for them to take their Pharos LaaS certification examination. With this certification in hand, our student engineers have the foundations they need in cloud & OpenStack principles, networking fundamentals, and NFVi principles and values to make impacts on future technologies.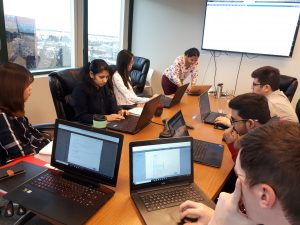 Let's take a quick dive into the training content and technologies we're talking about. OpenStack is a software platform for cloud computing that is open source, making it exceptionally versatile in the hands of users looking for customizability and buildability. Open source software like OpenStack are becoming the industry standard due to such versatility, and is the basis for CENGN's infrastructure deployment. Since the students will be working directly with our infrastructure, it is important to give them the tools they need to understand and navigate an OpenStack structure.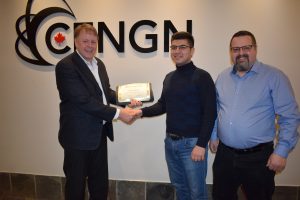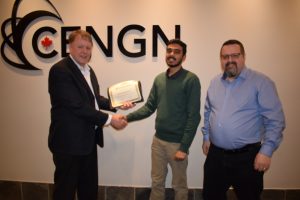 In order to provide hands-on learning of OpenStack, the students were granted access to personal vPODs on CENGN's OPNFV Pharos lab infrastructure. Pharos is the OPNFV's testbed project that provides network functions virtualization (NFV) reference infrastructure for the development, integration, and deployment of SDN-related elements. CENGN hosts one of 16 Pharos Labs, providing its small to medium enterprises (SMEs) and students the opportunity to access it as a resource. By employing OPNFV's XCI developer on Pharos, our students were able to skip the long setup time and optimize their usage of the Pharos Lab and OpenStack. All of this gives our students the opportunity to work with career-grade hardware, industry-recognized reference interoperability, SDN technology, and a high-end technological and physical environment that cannot be accessed anywhere else in Canada. If you are interested in learning how we paired our Pharos Lab with XCI, check out this link!

After all of their hard work, our engineering students passed their examination and earned their Pharos LaaS Certificates of Training, giving them the means to physically document and commemorate their professional knowledge gained at CENGN. We are proud to have provided this opportunity, and are pleased with the successful result; our students have taken a large step in becoming full-fledged ICT professionals who will give rise to the next generation of networking. It is our belief that supporting the talent base in Canada will set the foundation for the growth and prosperity of Canada's high-tech economy through giving both SMEs and multinationals a rich pool of professionals to hire from.
Are you a student interested in applying for a co-op, internship, or summer job at CENGN from May to August? Click the button below to see what positions we are hiring for:
[cherry_button text="Student Opportunities" url="https://www.cengn.ca/service-view/academia-students/" style="default" icon_position="top" bg_color="#ffffff" color="#000000″ min_width="80″ target="_self"] [/cherry_button]
[cherry_button text="Read About Our Pharos LaaS Program" url="https://www.cengn.ca/cloud-system-specialist-certification-program/" style="default" icon_position="top" bg_color="#ffffff" color="#000000″ min_width="80″ target="_self"] [/cherry_button]
CENGN updates, in your inbox.