---
Published: May 8th, 2018
We welcomed nine new student interns last week, and we're hoping they brought the sunshine with them for the summer term!
Students studying out of Algonquin College, Carleton University, Dalhousie University, University of Guelph, University of Ottawa, Queens University and University of Toronto have just started their second week at CENGN, and already their excitement is brewing for the term ahead of them. Our Engineering, Project Management, Finance, Marketing and HR Administration departments will offer these students the opportunity to gain experience and equip them with the tools necessary to excel in the industry.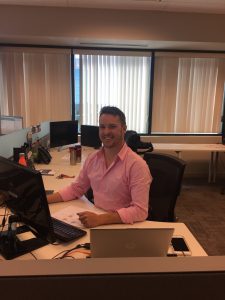 Each semester, CENGN collaborates with our academic partners to welcome a group of students whose talents we hope to help develop. Our enriching internship program begins with a boot camp to help students gain a deeper understanding of CENGN and its ecosystem, as well as our unique CENGN testbed and infrastructure services. This program consists of a three-week orientation featuring interactive, multi-departmental presentations and hands-on learning designed to give incoming students the lay of the land here at CENGN.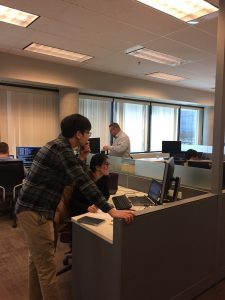 Having completed their first week of boot camp, our engineering students will continue their technical training in the Next Generation of Networking. At the end of the boot camp, the students will have the training necessary to work on our production-grade OpenStack multi-vendor research lab.
More specifically, the following two weeks of the technical boot camp will delve into the newest cloud technologies, including OpenStack, Docker and Kubernetes. A portion of their training will also be devoted to learning about next generation networking through Software Defined Networking (SDN) and Network Functions Virtualization (NFV). This in-depth, technical learning will ensure that our budding engineers understand the groundwork of the cloud services and infrastructure that they will be working on.
Below are some quotes from our new Cloud Infrastructure Engineering students:
"As an engineering student, it is my goal to understand open source cloud technologies, and be able to apply my learning to the real-world environment." – Kristopher Lloyd, Carleton University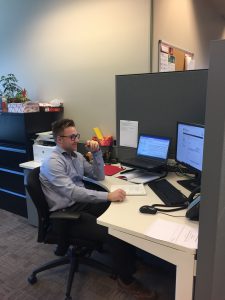 "Working as an engineering student at CENGN makes me very engaged and motivated each day because everyone here is very supportive and encouraging. I am very lucky to be a student in a cooperative environment like CENGN's." – Areum Cho, Algonquin College
By providing the foundation of training necessary to work in a real lab environment and then offering the experience of working on the most current vendor equipment for customer validation projects, we give CENGN students a competitive advantage over their peers. With this head start, our interns finish their time at CENGN with all the skills needed to propel their professional careers.
Our interns finish their work term as trained networking professionals. If you are interested in hiring a CENGN intern, click here!
As you know, part of CENGN's goal to promote the Canadian innovation ecosystem involves supporting small and medium-sized enterprises. With growth, these small businesses require more staff. By providing training to our student interns, we are creating a talent-rich pool of young industry professionals with the capacity to fill the positions required by a thriving tech industry. This important facet of our organization will offer the same caliber of talent to the large businesses that make up Canada's tech ecosystem. This availability of talent is crucial to a multinational's decision on where to expand their research and development.
"By the end of my internship at CENGN, I would like to have developed, applied and built on the technical knowledge I have acquired through university and previous work-term engagements." – Samuel Kronick, Dalhousie University
Hear more about what our previous students have to say about working at CENGN in the video below!
[cherry_button text="More Student Spotlight Videos" style="default" class="submitpro" url="https://www.cengn.ca/student-spotlight-videos/"]
CENGN updates, in your inbox.