---
A new year means a new group of students for the CENGN Team!
On January 9th, a fresh group of students from Carleton University, University of Ottawa, Algonquin College, University of Waterloo, Dalhousie University, and Willis College were welcomed to the CENGN team.
Each year CENGN looks to hire approximately 40 students to help develop and cultivate their skills, giving them technical and hands on experience in the ICT sector.
The students have been divided into teams, in the fields of Engineering, Finance, Marketing, and Product Management. Within each placement, the student is provided the chance to gain real-world experience that will be crucial for their future careers.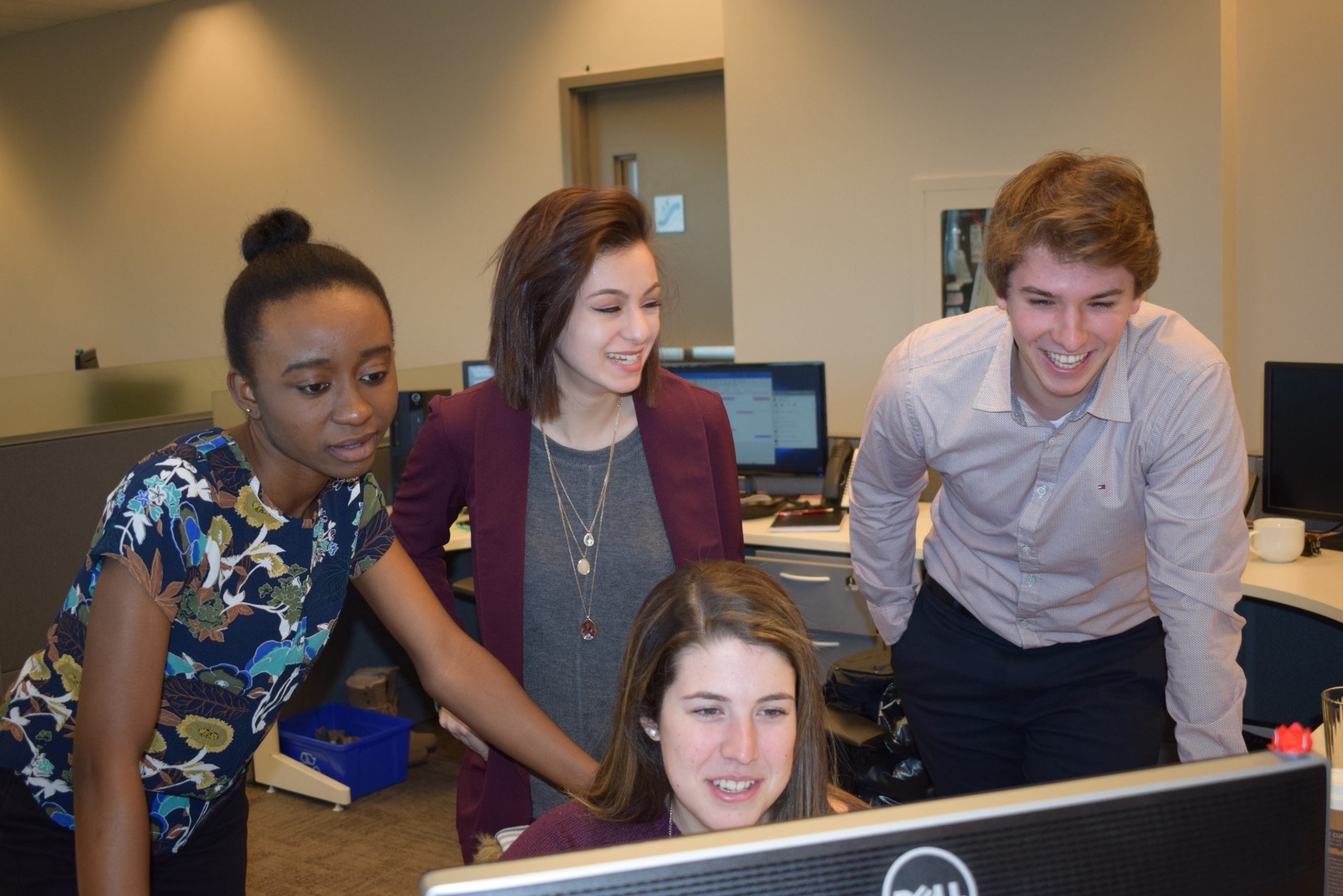 This semester, CENGN ran a new student boot camp program, that was organized and run by Intern Manager Randy Elias. This new program was created to provide the students with a closer look at CENGN's technological environment and to give the energetic new employees a smooth transition at their new job placement.
The boot camp ran for the first week, and comprised of various presentations from the CENGN team and previous students, training modules about SDN, as well as other informative videos about the features and programs that CENGN offers. Throughout the week, the students were not only able to learn about CENGN and its role in the industry, but also gave them a chance to get to know each other.
Overall, a big thanks goes out to Randy, as his new boot camp program was a great success! The response from the students has been great as they finished the week with the information and background needed to begin their projects for the semester!
Now one month in, the students are already deep into their projects, gaining hands on experience, and putting their school-based knowledge to work. The students will continue to work throughout the next three months with their specified teams to work on a variety of projects and continue expanding their skill sets.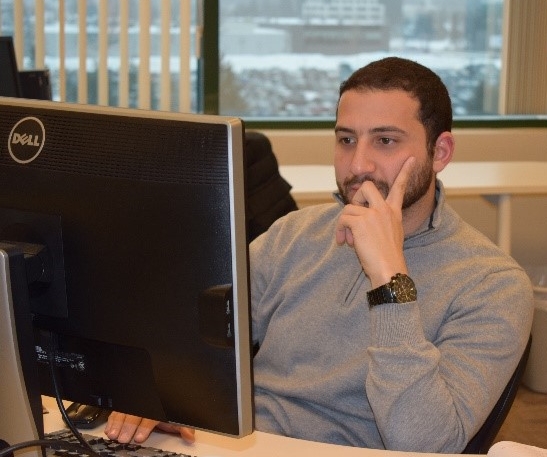 CENGN takes pride in its student involvement and prioritizes skill building in its projects. It's our way of ensuring Canada maintains its leadership status in the NGN today and in the future. Through building up a new generation of professionals, CENGN's goal is to ensure that ICT flourishes in Canada, and that this job sector continues to provide opportunities for generations to come.
With the focus of offering students experience, CENGN helps students build their resumes and prepare them for their future careers in ICT. Both CENGN and the students are looking forward to working together this term towards the success of both the students' careers and the company's objective to solidify Canada as a communication technology champion!
---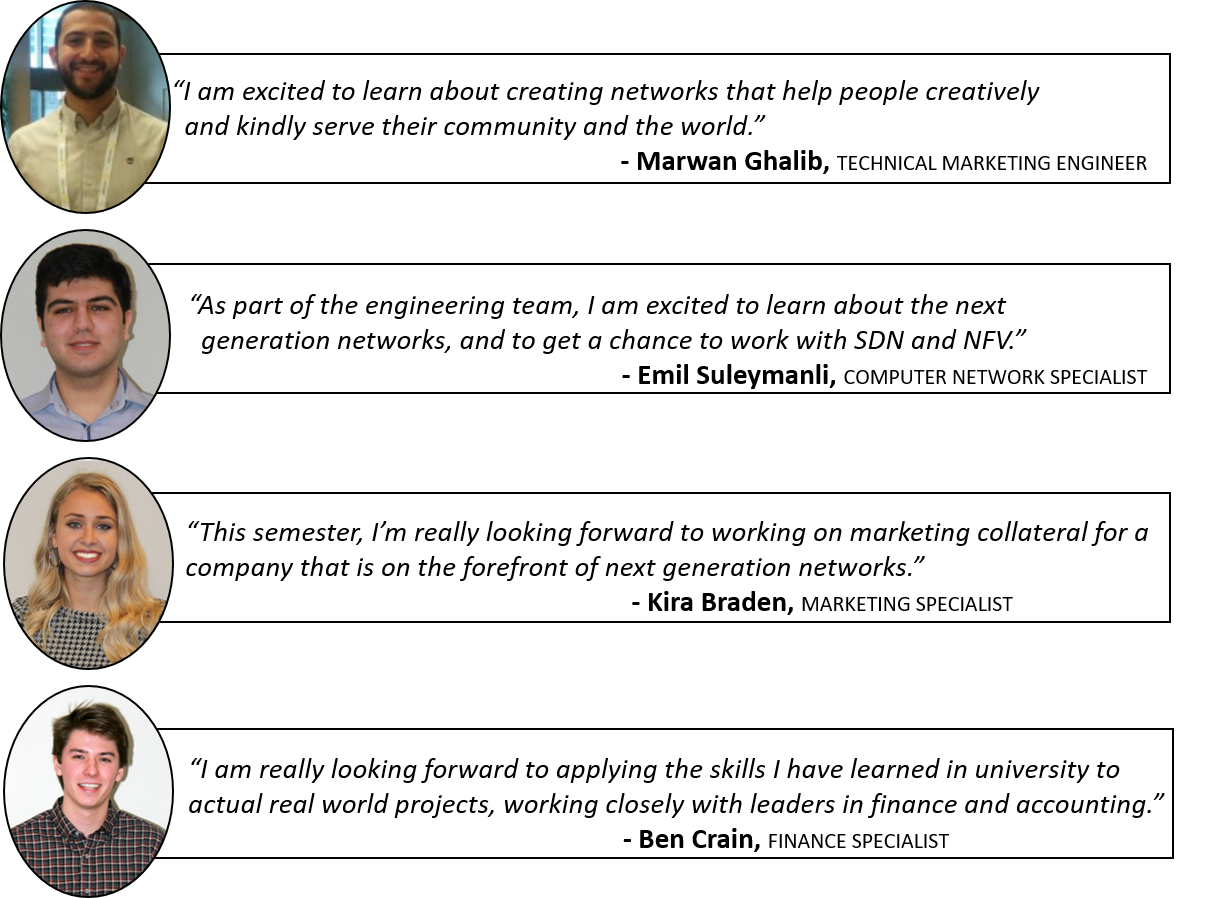 ---
For more information about student opportunities, Click Here!
---
CENGN updates, in your inbox.