---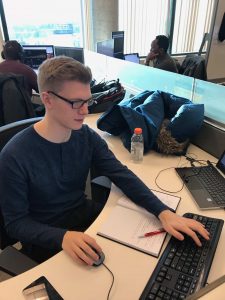 We have started the year by welcoming 11 student interns to our Engineering, Marketing, Finance, and Human Resources Departments! CENGN's winter semester student interns have spent the last week being introduced to our state-of-the-art infrastructure and service offerings and are now getting ramped up to begin making their mark on the organization. Among these interns, CENGN is welcoming students from some of the brightest universities across Canada including, Algonquin College, Carleton University, Dalhousie University, University of Waterloo, and Willis College.
With the orientation portion of CENGN Bootcamp over, the Marketing, Finance, and Human Resources students have launched into their roles, learning the ins and outs of what they will be mastering over the next 4 months and, beginning to contribute to CENGN's mission to promote the growth of networking technology in Canada.
Meanwhile, through CENGN Academy, the engineering students will continue to participate in the company's cutting-edge bootcamp. The bootcamp consists of the students learning and perfecting skills pertaining to the most recent cloud technologies, including open source projects like OpenStack, Docker, and Kubernetes. Each engineering student is required to use the knowledge they gained over the course of the bootcamp to earn CENGN's Cloud Administration and Networking Certification (CANC). With this certification students will not only have a relevant skill set for today's networking employers, but also the credentials to be noticed when they graduate from university or college.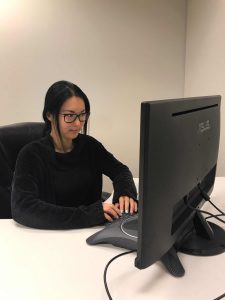 Areum Cho, a recent addition to the customer solutions engineering team, underwent bootcamp during her summer semester at CENGN. She highlights the perks of the specialized training and what she enjoyed about the program,
"When I completed the bootcamp last summer I was taught various skills, such as how to properly operate Lenox and Bash Shell, that made me much more efficient at my job, and saved me a lot of time during my work day. The CENGN mentors of the bootcamp went above and beyond to make sure students were taught useful skills that they could carry on into their future professional life, and to take into consideration feedback from previous students to make positive alterations to the program".
Thanks to our high-intensity bootcamp, Areum and the rest of the students are leaving CENGN highly-equipped to become excellent professionals with an in-depth understanding of next generation networking principles that will make them suitable hires for the most technically advanced networking company. Once the training is concluded, the students are set on the right path for the rest of their internship.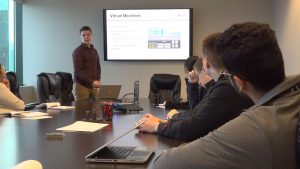 Ready to go for the semester, each student will get the chance to collaborate with CENGN's critical stakeholders including, top Information and Communications Technology (ICT) multinationals, the public sector, financial institutions, and academic partners. They will also get the opportunity to work with CENGN's unique commercial grade infrastructure to complete key projects that help Canadian small and medium enterprises (SMEs) overcome commercialization barriers and accelerate the growth of the Canadian ICT sector.
Learn more about the student experience at CENGN and to see what our past students said about their internships!
Students gain a lot from CENGN, but CENGN also gains a lot from students! Hiring interns brings a continuous injection of new ideas and innovation to the office. Fresh out of school, these new hires are eager to learn, and bring new perspectives and creative solutions to the firm, while giving busy workers an extra set of hands. Each student is a part of ensuring Canada is a global leader in the commercialization of next generation technologies. With the ICT sector's fast pace of change and the growing need for a highly skilled workforce, students are Canada's avenue to ensuring businesses have the talent pool they need to continue to grow within our borders.
Since our inception, our members and partners have been leveraging CENGN student alumni. Many of our students go on to work within organizations from our globally recognized ecosystem, and we encourage our member companies to network with the CENGN interns and add them to their expert teams. If you're looking to hire a certified young professional with a relevant skill set and an in-depth understanding of network technology check out our 'Hire a CENGN Student Alumni' info sheet here!
Are you a motivated, eager to learn student interested in an active role at CENGN? If so, we want you! Visit our student page by clicking the button below to see if there is a career fit for you.
CENGN updates, in your inbox.