---
Published: August 9th, 2018
Next up in our project pipeline is an Internet of Things (IoT) company called Connio based out of Vancouver, British Columbia. Connio is a network and device agnostic platform enabling the development of the IoT revolution. Their platform is designed for device manufacturing companies and large telcos to integrate several applications through a single database to provide unified data reporting for different IoT initiatives such as smart cities and smart factories. Connio will be deploying their platform on CENGN's next generation commercial-grade infrastructure to ensure their product can scale to meet the needs of their large-sized clients.
Filtering Through the Data
For any industry to be truly smart, there is a need for a high mass of connected devices all with the ability to act as sensors by sending various amounts of recorded data to be acted on in real-time. Take cities for example, the operation of a smart city means data needs to be collected from a variety of functions such as water management, lights, parking, energy, and much more. Once that data is collected it needs to be analyzed and re-formatted for anything useful to be produced. This means a smart city is going to have several unique systems picking up information and unloading it into different databases for interpretation. For this to happen, there's a need for a unified platform to compile the data from various applications. This is the solution Connio is providing.
Helping Organizations Leverage IoT
Connio has created a data consolidation platform for organizations to integrate their data from places, internet objects, apps, and external systems. Connio can intake and process data from any physical equipment such as an air compressor that is connected to the platform. The data is then displayed through the Connio platform on the internet, creating a digital twin of the data from the physical equipment. Their platform can be used for companies to connect to major IoT platforms like AWS, Azure, Google, and IBM. Device vendors, system integrators, and telcos can use Connio for a variety of purposes including having their own private IoT cloud, quick deployment of IoT solutions, and leveraging Connio connectivity to create new products and services.
In fact, Turk Telecom has used the Connio platform to operate multiple smart city projects. The platform is telco-grade, highly scalable, and designed to manage hundreds of thousands of devices and apps. Clients of Connio can set up the platform either on-premise or by deploying it in the cloud.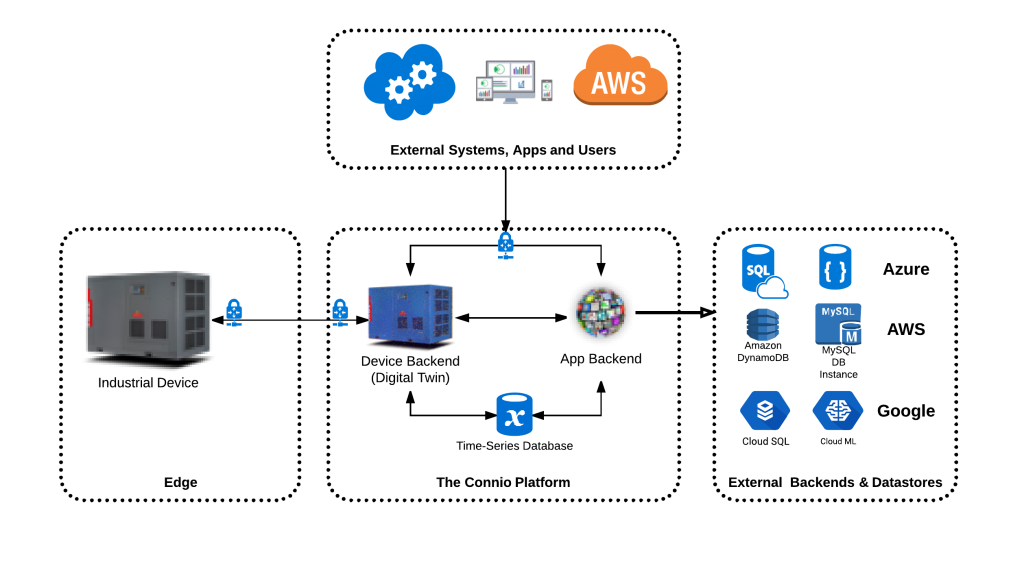 Connio is the first IoT platform that fully supports Object Linking and Embedding for Process Control Unified Architecture (OPC UA) support. The OPC Foundation is an organization responsible for setting the standards for industrial automation connectivity. This qualification allows Connio to make its clients' devices and apps OPC UA compliant in an easy way.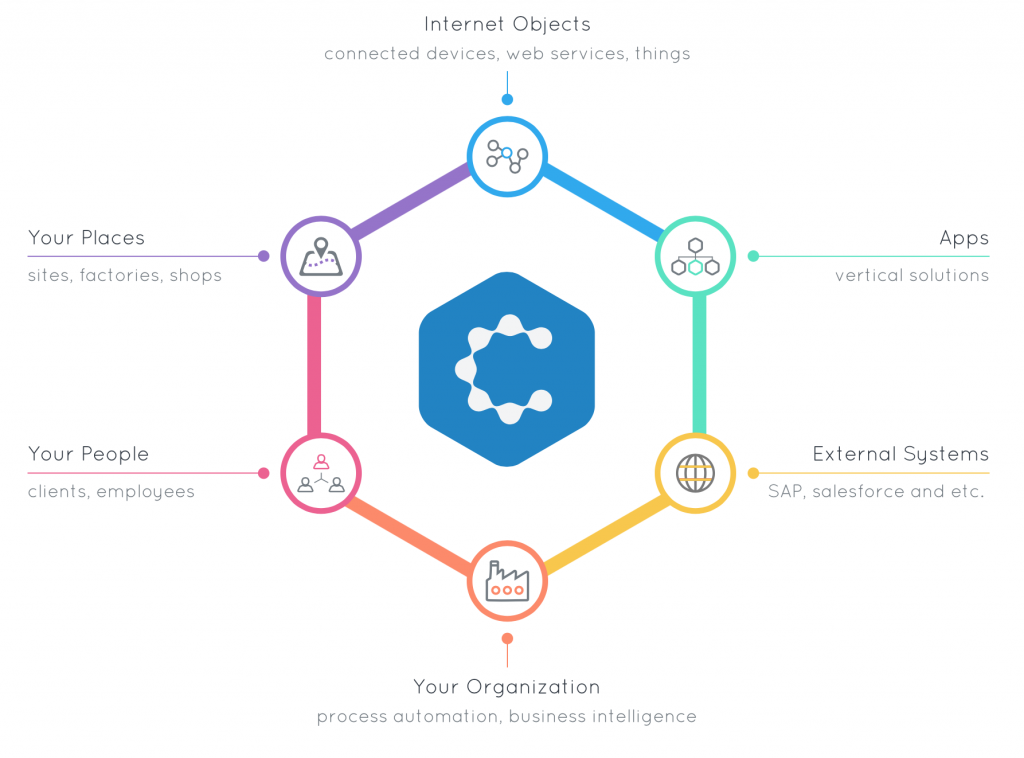 Connio Connects to CENGN
The target clients for Connio are cloud service providers, telcos, and system integrators. These clients need assurance that the platform they will be using is durable and scalable to their needs. Connio are setting into motion a CENGN project to gain insights on what system resources are required of their clients under different traffic patterns. Connio will be using the infrastructure and services at CENGN to validate that their platform can scale up to the needs of their clients.
Within their dedicated project slice, a Connio cluster will be deployed on bare metal servers running Docker swarm mode. The traffic generator will simulate device data being sent to the Connio cluster. The traffic will then be gradually increased to determine the performance capabilities of the platform.
Over the next month, the Connio platform will be deployed on the CENGN infrastructure as they validate that it can handle large-scale traffic. Numerous benefits will come from this project for Connio including benchmarking the scaling capabilities of their platform, understanding resource requirements for different levels of traffic, and uncovering any product inefficiencies as more devices use the platform.
Beyond Internet of Things (IoT), CENGN works with growing Canadian businesses to validate next generation networking solutions in SDN/NFV/SD-WAN, data centre and cloud, mobile networks, cybersecurity, network transport, and network applications. If you are interested in testing your company's latest networking product, submit a project to CENGN by clicking the button below:
[cherry_button text="Learn About the Results of the Project Here" url="https://www.cengn.ca/service-view/connio-iot-platform/" style="default" fluid_position="right" icon_position="top" color="#000000″ min_width="80″ target="_self"][/cherry_button]
[cherry_button text="Submit Your Project Here" url="https://www.cengn.ca/projects/" style="default" fluid_position="right" icon_position="top" color="#000000″ min_width="80″ target="_self"][/cherry_button]
To learn more about Connio and their IoT platform, visit connio.com/industrial-internet-of-things
CENGN updates, in your inbox.