---
In August, CENGN commenced an Internet of Things (IoT) project with SRC Solution, a consulting and engineering firm with presence in France and Montreal, Canada. For 13 years, the company has helped organizations across various sectors implement network and telecommunications solutions, as well as build secure information systems. With their prime product, Pilot Things, SRC Solution provides clients with an innovative tool for monitoring and managing complex IoT networks.
SRC solutions created their CENGN project to integrate their software with Cisco's technology, and in doing so, demonstrated the compatibility of their solution with a world-class IoT product. Before we go into further details on the project, let's talk a little more about Pilot Things.
The Pilot Things Advantage
Consider a Smart World where billions of devices are connected to networks in homes, factories, companies, and cities. Users would be faced with the daunting task of circulating information and managing the individual connections on the network. This is where Pilot Things comes in! Pilot Things is a data and device management software with a unique ability to collect and format sensor data from different IoT protocols in a manner which is easily accessible to technical and non-technical users alike. It is composed of an Edge Agent and Concentrator which allow for end-to-end communication and manipulation of multiple IoT devices through a single dashboard on a computer or cellular device. What's more, Pilot Things creates a virtual private network (VPN) ensuring a secure and remote transfer of information between the user and connected devices. In summary, Pilot Things delivers a "full package" solution to individual, corporate and government customers in IoT.
The Project
In compliance with oneM2M and Open Mobile Alliance (OMA) standards, Pilot Things was designed to be compatible with IoT gateways and technologies regardless of the vendor. Over the years, SRC Solution has successfully validated Pilot Things with manufacturers and service providers including Sierra Wireless, Dell and Microsoft Azure. To further verify the vendor agnostic quality of Pilot Things, SRC Solution integrated their software on Cisco's IoT technology using the CENGN Infrastructure.
The project involved the deployment of the Pilot Things Concentrator within a cloud tenancy provided by CENGN. We also provided the Cisco IoT 829 router on which the Pilot Things Edge Agent was deployed.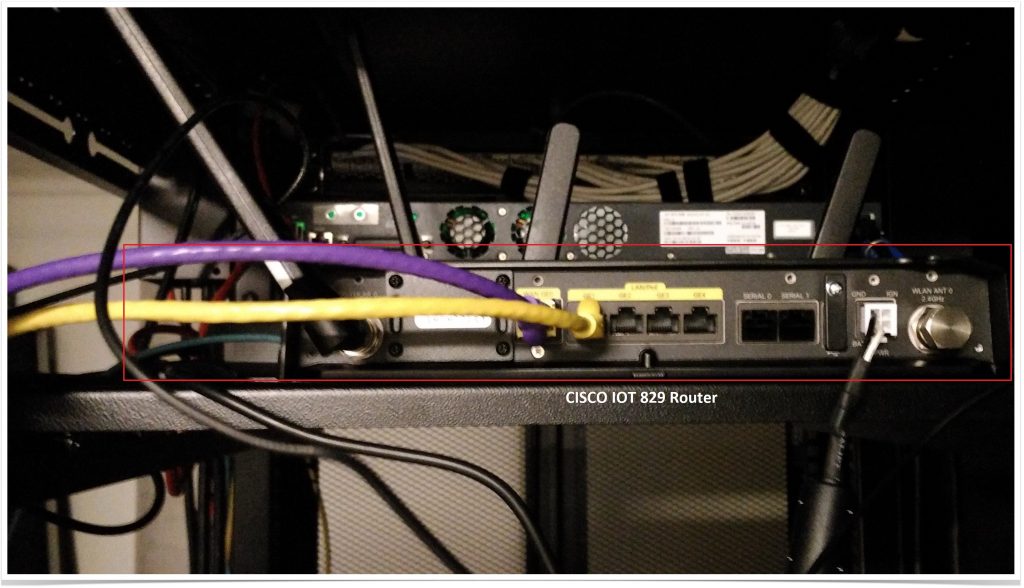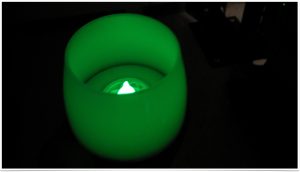 After the software installation, the next step was to test the functionality of Pilot Things with an IoT device. A Bluetooth Playbulb Candle that changes colour was used for this purpose. By means of the Pilot Things 'Plug and Play' dashboard, we were able to see the Playbulb's information, including its location, and input a colour code which changed its colour. This validated the collection and exchange of sensor data between the two Pilot Things components as well as the product's compatibility with Cisco's router.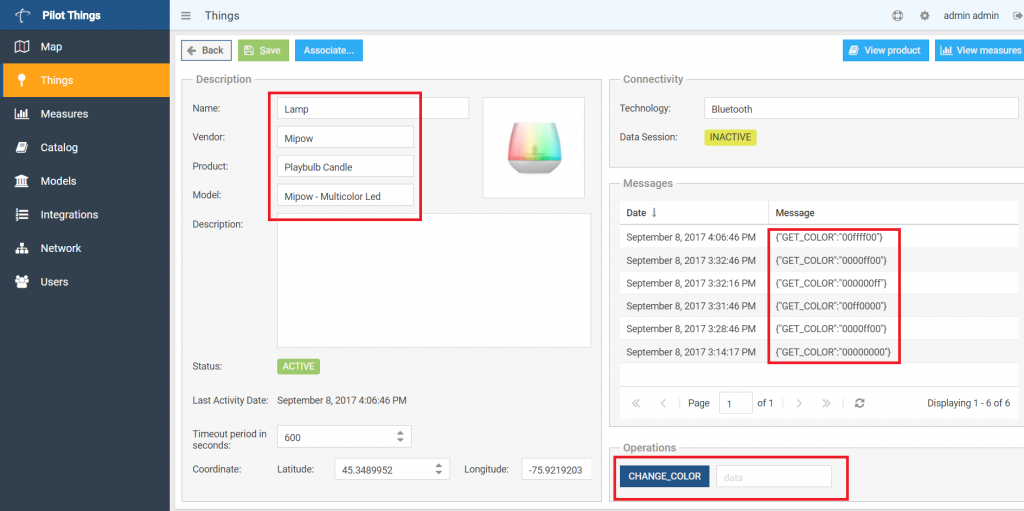 Project Outcomes
SRC Solution's project with CENGN has created many opportunities for the company. By demonstrating that Pilot Things works with technologies from a global leader in IT and networking, SRC Solution now has access to a broader spectrum of clients and potential partners in the telecommunications market.
CENGN is looking forward to seeing what the future holds for the organization. It's because of inventive growing businesses like SRC Solution that we exist. As a consortium of members and partners, we continue to leverage the resources available to us to engage with SMEs in seven main project areas. Our mission is to foster innovation in the ICT sector by making the commercialization process easier for new businesses.
Over the years, CENGN has built a portfolio of project collaborations with up and coming Canadian businesses. These organizations are leading the charge in commercializing networking technologies that will shape the future of the tech sector. By providing our infrastructure services, technical expertise and business support to small and medium enterprises (SMEs), we aim to bridge the gaps in the ICT market and solidify Canada's technological leadership on the world stage.
Click to see our past projects.
Would you like to submit a project to CENGN? Click here.
[cherry_button text="Learn More About SRC Solution" url="https://www.cengn.ca/pilot-things-project/" style="default" fluid_position="right" icon_position="top" color="#828282″ min_width="80″ target="_self"][/cherry_button] [cherry_button text="Submit Your Project Here" url="https://www.cengn.ca/projects/" style="default" fluid_position="right" icon_position="top" color="#828282″ min_width="80″ target="_self"][/cherry_button]
[cherry_button text="View More Projects" url="https://www.cengn.ca/service-view/past-projects/" style="default" fluid_position="right" icon_position="top" color="#828282″ min_width="80″ target="_self"][/cherry_button]
CENGN updates, in your inbox.