---
The next growing Canadian business ready to test their solution on the CENGN Testbed is Toronto-based Ukko Agro. Ukko Agro is an agricultural technology company ready to help farmers grow more in a sustainable way.
Farmers lose more than $400 billion worth of crops annually due to pest and disease attacks. This is not only important from a cost perspective, but also for the scalability of food production moving forward. According to a United Nations study, we will have to double our food production by 2050. A feat that will require some innovative thinking.
Sustainably increasing food production is one of the biggest challenges our generation faces today, and one big piece of this puzzle is pesticide usage. Farmers typically associate the additional use of pesticides to higher crop yields, but this often leads to excess pesticide residue left in soil and groundwater. Spraying more pesticides can result in not only health problems for consumers, but also higher input costs for farmers.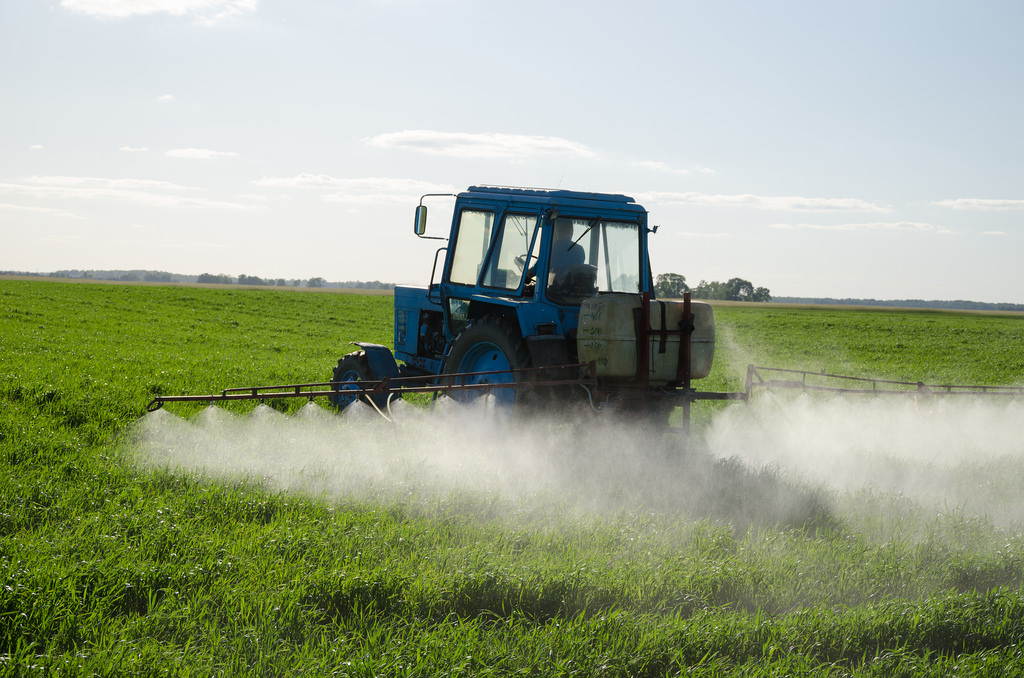 These are the key challenges that Ukko Agro aims to solve. Ukko uses a Prescriptive Model that provides holistic and actionable insights to growers, so they can optimize their crop yields.
Ukko's machine learning-based disease and pest Prediction Model alerts farmers up to 72 hours in advance of a disease or pest attack. The model observes and forecasts on-farm micro-weather patterns to suggest the appropriate amount of and timing for pesticide spraying, effectively eliminating any pesticide guess work. Ukko's base disease Prescriptive Model was developed at Cornell University, one of the top post-secondary institutions in the world for agricultural sciences.
The Prescriptive Model is a part of Ukko's smart farm solution that includes on-farm Internet of Things (IoT) enabled sensors capable of communicating over a very large area by forming a closed network. Leveraging this sensor network and other proprietary technologies, Ukko's smart ecosystem collects and analyzes multiple data points in real-time to provide holistic insights aimed at optimizing overall crop inputs for a better yield.
In this CENGN project, Ukko Agro will be validating their solution's Prescriptive Model and user interface by having on-field sensors connected to CENGN partner, eleven-x's, LoRaWAN. Information will be forwarded through eleven-x's LoRa gateway to Ukko Agro's dedicated project space on the CENGN Testbed.
Ukko Agro's Team
The Ukko Agro Team was founded by Ketan Kaushish and Avi Bhargava. Ketan holds a unique background with years of experience as a pesticides product manager, commodities trader, and founder of his previous startup – MyTripAmigo. Avi Bhargava also has a strong technology background. In his previous roles as a technology consultant with PricewaterhouseCoopers (PwC) and Deloitte, Avi advised both public and private organizations in building and implementing technology strategies and solutions.
Decision Making on a Traditional Farm
Farmers and agronomists have long relied on their own research to determine the overall health and maintenance of their crops. Unfortunately, farmers do not currently have the tools to account for small fluctuations in weather or moderately favourable conditions for disease and pest attacks when spraying pesticides. These small changes in the weather can lead to big problems for farmers.
For example, consistent cool weather and temperatures cause certain field crops, like corn and soybeans, to be more prone to pests like worms and beetles, which can severely impact the yield of a farmer's crops. Traditionally, it is left up to the farmer to base their pesticide measures on common information sources like weather stations, which provides information that is not specific enough for each farm. What's more, farmers do not take into account how forecasted weather may impact risk of a disease or pest attack 2 to 5 days in advance.
This results in farmers taking a better safe than sorry approach to spraying their crops, which can result in negative impacts to the environment, people's health, and farmer profit. But these costs are understandable when compared to the havoc a pest or disease outbreak could unleash on a year's worth of revenue. This is where Ukko Agro's solution steps up to the plate, having the ability to anticipate attacks before they happen, which allows farmers to spray only when necessary.
Ukko Agro's CENGN Project
For this CENGN project, Ukko Agro will be focusing on the first component of their solution, the Pest Prescription Model. The timing for this project isn't random, as Ukko Agro is preparing for utility trials this spring in Ontario, Manitoba, PEI and the US. The fast-growing Canadian business has started a CENGN project to integrate their solution with a public LoRa gateway. Throughout the project, Ukko Agro will test the data transmission using eleven-x's LoRa network to send hourly readings to Ukko Agro's dedicated cloud tenancy on the CENGN Testbed. This LoRa sensor data will then be analyzed by Ukko Agro's Prescriptive Model to determine and suggest specific pesticide sprays and dosage based on weather conditions and factors such as fungicide dissipation rates.
For more information on eleven-x's partnership with CENGN, and how you can connect to eleven-x's LoRaWAN, click here!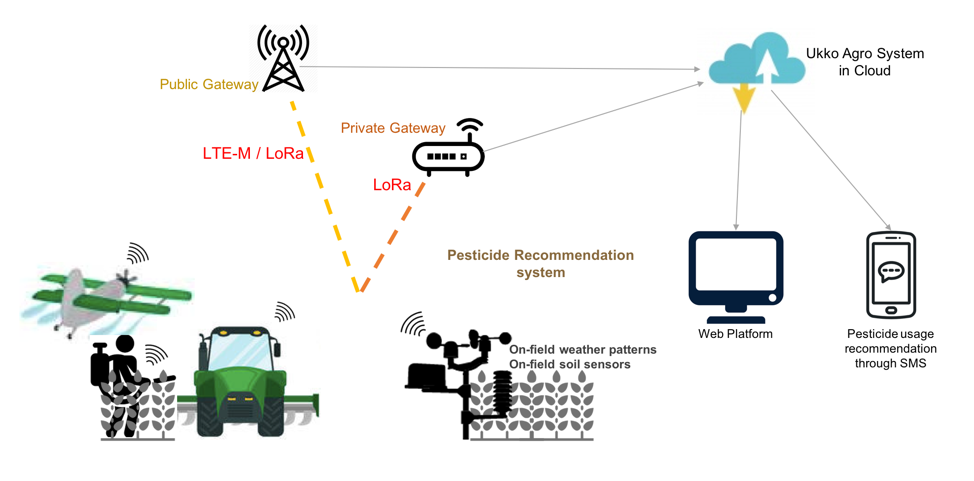 This project is a great opportunity for Ukko Agro to take the next step for their business development efforts. CENGN can provide Ukko Agro with the infrastructure, technical resources, and business support required to enhance their smart agriculture environment. By pairing eleven-x's LoRa gateway and network with the CENGN Testbed, Ukko Agro can ensure their solution is optimized before their upcoming field trials in North America.
Beyond IoT, CENGN works with Canadian small and medium sized enterprises (SMEs) to validate next generation networking solutions in SDN/NFV/SD-WAN, network applications, data centre and cloud, cybersecurity, mobile networks, and network transport. If you are interested in testing your company's latest networking product, submit a project to CENGN by clicking the button below:
[cherry_button text="View Project Results" url="https://www.cengn.ca/service-view/ukko-agro-smart-agriculture/" style="default" centered="yes" icon_position="bottom" color="#000000″ min_width="69″ target="_self"]
[cherry_button text="Submit your own project here" url="https://www.cengn.ca/projects/" style="default" centered="yes" icon_position="bottom" color="#000000″ min_width="69″ target="_self"]
CENGN updates, in your inbox.