---
Published: January 12, 2018
Starting off the new year, we've been busy with incoming validation and testing projects from growing Canadian businesses. Most recently, CENGN started a new project with a company named ABsoft from Edmundston, New Brunswick. ABsoft is comprised of a group of experts in long-range wide area networks (LoRaWAN) condition testing and performance. The product queued to go through our testing gauntlet is the LoRaSQ, a suite of hardware and software components that function as a drive testing solution for public and private LoRaWANs. ABsoft has come to CENGN to test and validate the LoRaSQ on our infrastructure. Testing their solution using the CENGN Lab will provide ABsoft with validation on a new LoRaWAN deployment architecture and prove LoRaSQ can be deployed in multiple production environments.
Who is ABsoft?
ABsoft was formed in 2012 with the goal to raise the bar for emerging IoT technologies in terms of convenient and optimal interfaces for end-users. The company has adopted the belief that IoT devices need to be simple to use despite the complexity of the inner-workings of network technology. ABsoft identifies emerging technologies in IoT and combines their specialization in research and engineering to provide marketable solutions as well as consulting services to its clients. Their founder has years of experience in the areas of software design and development, embedded systems, and wireless communications. In addition to their research, engineering, and consulting services, ABsoft has harnessed the talent and expertise of their company to develop two products: LoRaSQ and Acer Links.
ABsoft's LoRaSQ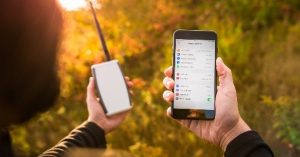 When configuring a new network or updating an existing one, planners need to survey ground conditions for radio planning, network optimization, and drive testing solutions. Unlike the more established cellular networks, LoRaWANs don't have the tools to help the network planner survey accurate conditions. Through their research and engineering, ABsoft has developed LoRaSQ as an easy and low-cost solution for on ground LoRaWAN coverage and performance testing. LoRaSQ operates through a field explorer device that is paired and controlled by the user's smartphone. Through their phone, the user can interact with their LoRaWAN's application server and other cloud services to configure LoRaSQ's field explorer and forward the results to cloud storage for later analysis on their analytics and reporting dashboard. LoRaSQ allows users to optimize new and existing networks, streamline application feasibility studies, and collect field data quickly.
LoRaSQ Components:
Field Explorer Device
iOS Client to easily control field explorer
Managed Cloud Services
Analytics and Reporting
The Project
As a product or service becomes more technical, there is a requirement for more extensive testing and validation. That's where CENGN comes in! Providing infrastructure services, technical expertise, and business support, CENGN ensures a company's product or service is ready for commercialization.
In the case of ABsoft, they have come to CENGN in search of testing and validation for the LoRaSQ. Before approaching CENGN, ABsoft had tested the LoRaSQ running in Amazon Web Services (AWS). AWS and other major service providers charge fees for every virtual mission including compute, memory, and storage. This can be taxing on a small business whose expenses grow as they continue to develop and test their product. Here at CENGN, companies like ABsoft can deploy their solution through a cloud tenancy for validation and fine-tuning, all while receiving support from our experienced staff. Upon completion of the project, ABsoft's LoRaSQ will have been successfully deployed in the CENGN Infrastructure, proving the product is adaptable to different production environments and a complete end-to-end solution.
More specifically, ABsoft will be leveraging a cloud-based tenancy in CENGN's OpenStack environment to deploy the LoRaSQ service stack solution at CENGN Headquarters in Kanata, Ontario while using their LoRa gateway in New Brunswick. This project will test the functionality of the LoRaSQ from end-to-end, including each component of the solution. In the end, ABsoft will gain insight about the on-premise deployment of their LoRaSQ server as it will be integrated into CENGN's production environment.
Helping Canadian small to medium enterprises (SMEs) move from the research and testing phase to commercialization is a core part of our mandate. SMEs that develop innovative networking solutions often support the business operations of much larger corporations, nurturing a complete ecosystem of Canadian companies in ICT and tech. We're looking forward to rolling up our sleeves and getting to work with ABsoft to validate and calibrate the LoRaSQ. Be sure to stay tuned through the progression of this project as we're just getting started!
[cherry_button text="View Project Results" url="https://www.cengn.ca/service-view/absoft-lorasq/" style="default" centered="yes" icon_position="bottom" color="#000000″ min_width="69″ target="_self"]
[cherry_button text="Submit your own project here" url="https://www.cengn.ca/projects/" style="default" centered="yes" icon_position="bottom" color="#000000″ min_width="69″ target="_self"]
CENGN updates, in your inbox.