---
Published: May 19th, 2017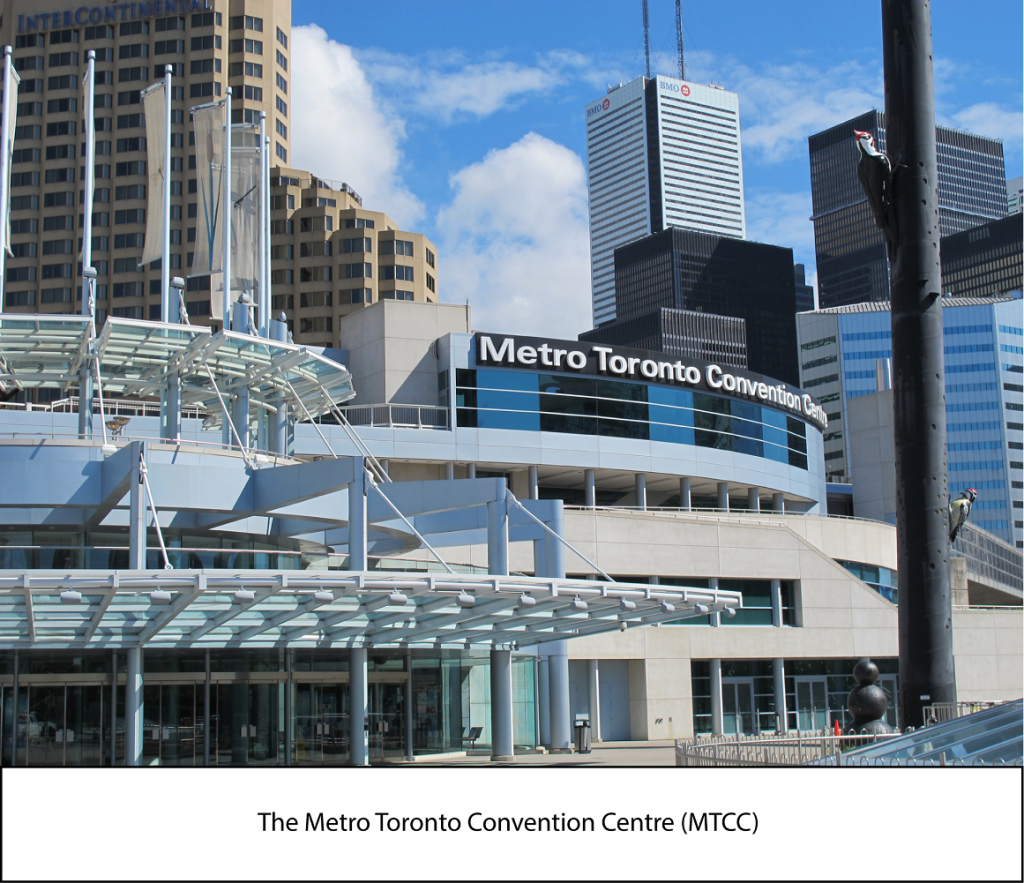 CENGN attended Canada's leading innovation-to-commercialization convention this week, from May 15th-16th at the Metro Toronto Convention Centre.
The Ontario Centres of Excellence's (OCE) Discovery is a conference bringing together Canada's key players in industry, academia, government, and the investment community. Not to mention, plenty of students and entrepreneurs who are eager to show off their Internet of Things (IoT) innovations, and pursue collaboration opportunities.
OCE is an organization dedicated to the development of Ontario's economy by helping to create new jobs, products, services, technologies, and businesses. A big part of their work also goes towards funding innovative new projects created by students and Ontario small-to-medium enterprises (SMEs).
CENGN is excited to continue working closely with OCE. Thanks to our recent Ontario Government funding, the new budget will allow for more SME opportunities, and will make our relationship with OCE even stronger! OCE was a notable sponsor and speaker at last year's CENGN Summit, where they talked in a panel calledInnovation Across Canada. We hope to see them again at this year's event!
Last year's Discovery convention brought out over 3,400 guests, and more than 500 exhibitors. This year, the conference was just as successful, showcasing cutting-edge technology, and connecting the best in the industry to promote the rapid commercialization of Canada's ICT sector. CENGN strongly believes in supporting Ontario's economy through next generation technology and networking. Connecting both students and (SMEs) with our members and partners is one of the ways we strive to make Canada top of the ICT sector.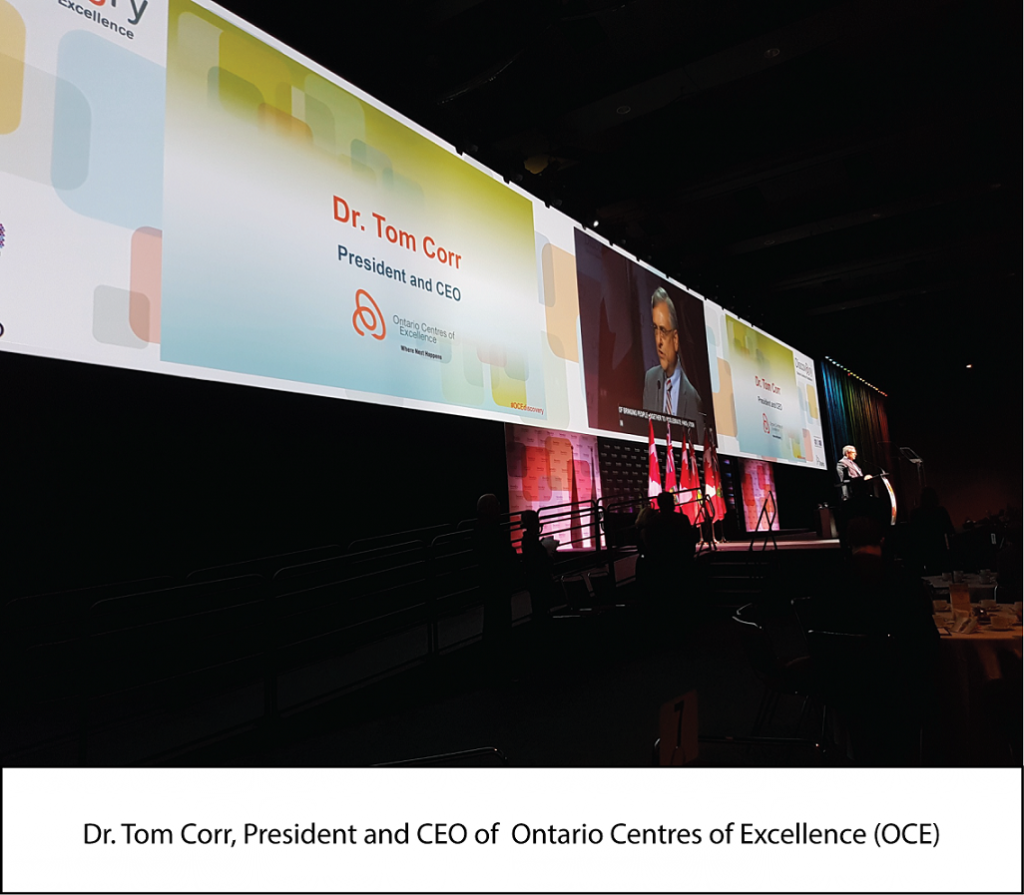 Discovery offered a jam-packed program full of unique opportunities for all attendants, whether you were an investor, SME, or student. Meet/Ask an Expert was a zone dedicated to creating industry connections in the entrepreneurial world, international trade, and innovation. This was a great opportunity for attendants to gain meaningful industry advice, and connect with other successful entrepreneurs! Another star program at the event included the keynote speaker panels, which included the following presenters:
• Jared Cohen, Founder of Google Ideas, and CEO of Jigsaw
• Gina McCarthy, Head of EPA under President Barack Obama
• Dana (Keoki) Jackson, Chief Technology Officer at Lockheed Martin.
• The Honorable Glen Murray, Minister of the Environment and Climate Change.
Other featured aspects of the event included the B2B zone, which allowed for up-and-coming SMEs to pitch their products and services to larger corporations to gain visibility and network with industry leaders. On the other side of things, the B2G zone was available at OCE's Discovery to connect government entities with ICT organizations, promoting growth between the public and private sectors. CENGN believes in strengthening the bond between our industry members and government partners! Specifically, our members have collaborated on Smart City, IoT, and Cloud Infrastructure projects which promote continued support and growth between government and enterprise! CENGN also actively supports the bond between government, industry, and academia. At the Discovery conference, there were tons of opportunities for students to get involved and start making a difference in the IoT sector! Several youth competitions were featured at the conference, including:
• Young Entrepreneurs, Make Your Pitch
• Accessibility Innovations Showcase, and Tech Pitch Competition
• Social Enterprise Zone and Pitch Competition
• ONtrepreneurs Pitch Challenge
OCE Discovery was an awesome opportunity for people from across Ontario to meet and connect with others in the ICT sector! This provided CENGN with a great chance to meet new SMEs with innovative ideas, and connect with more students looking for real-life ICT experience.
We would like to extend congratulations to OCE for hosting such a successful event! We hope that OCE and the attendants of Discovery continue innovating the industry, and collaborating with each other to help make Canada the leader in next generation networks (NGN).
CENGN updates, in your inbox.