---
On December 7, all roads led to the CENGN Summit 2017 which took place at the Brookstreet Hotel in Kanata.
It was a bustling atmosphere at the Brookstreet Hotel last Thursday as CENGN held our second annual summit. This full day event was packed with activities including keynote presentations, interactive expert panels, live technology demonstrations, and several networking opportunities for the 300 plus people present. Building off the success of our inaugural summit last year, the objective of the CENGN Summit 2017 was to create an open environment that facilitates discussions on improving Canada's technology infrastructure. We believe that it is only through collaboration that we can drive growth across all sectors of the economy. The audience included a great mix of Canada's ICT stakeholders from industry corporations large and small, academia, research and innovation centres, as well as government organizations.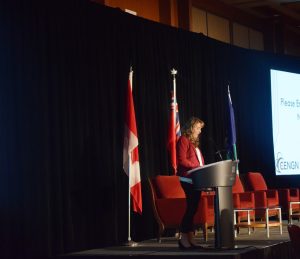 To start the day off, CENGN Summit opened with Jenna Sudds, Executive Director of CIO Strategy Council, introducing a special video greeting by Honourable Reza Moridi, MPP. Addressing the crowd, Hon. Reza Moridi invited attendants to take advantage of the opportunity to hear about various breakthroughs being made in the tech space. He concluded his message by highlighting how the summit's theme "Open Infrastructure Powering the Digital Economy" aligns with the Ontario Government's business growth initiative to help local businesses expand and dominate the world market.
Following the opening greetings, Robert Fitts, Interim CEO of CENGN, took to the stage to deliver the CENGN keynote. His presentation provided an outlook on CENGN's overall vision and the progress we've made in creating a commercialization path for Canadian small and medium enterprises (SMEs) in the ICT industry. During his address, Robert spoke about the roles each of our members, partners, industry and government associations play in creating an ecosystem that propels Canada's leadership in next generation networking. He also touched on plans to expand the CENGN Infrastructure across Ontario, citing the $63.3 million dollars of funding provided by the Ontario government in April.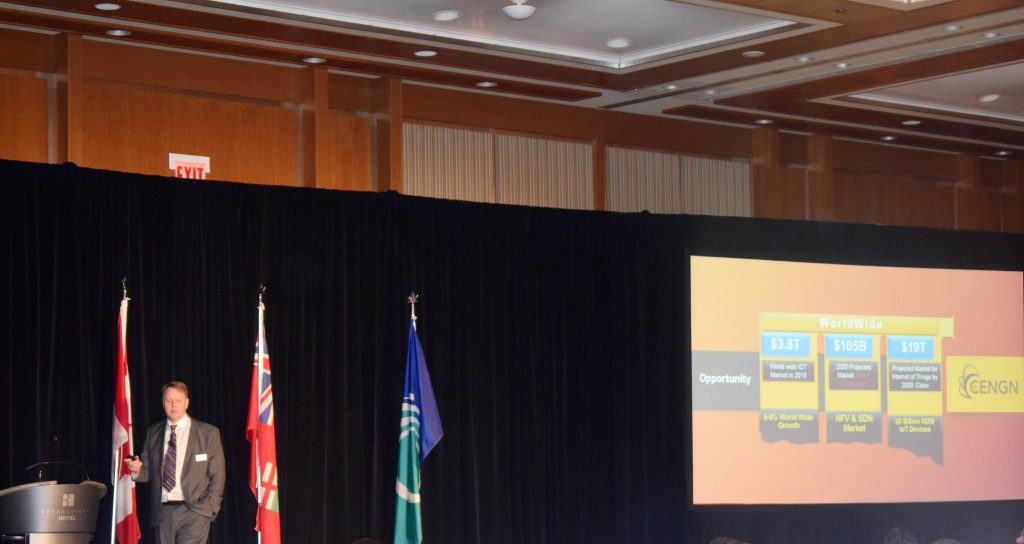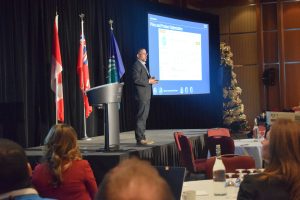 Up next was our industry keynote speaker, Alvin Francis, Program Director of Predictive Analysis at IBM, who explored the growing importance of artificial intelligence (AI) and machine learning, as well as how these technologies are disrupting the telecommunications industry. This was an informative session for technical and non-technical people alike as Alvin presented use-cases of AI in sectors including banking, airlines and healthcare.
In between presentations, attendants enjoyed a showcase of next generation technologies in the exhibition foyer. Several companies including Wind River, CloudOps, Juniper Networks, Breqwatr and TELUS had booths to demonstrate some of their latest networking projects. CENGN's academic/research partners like CANARIE, Algonquin College, University of Ottawa and Carleton University also got the opportunity to promote their programs and interact with students at the event.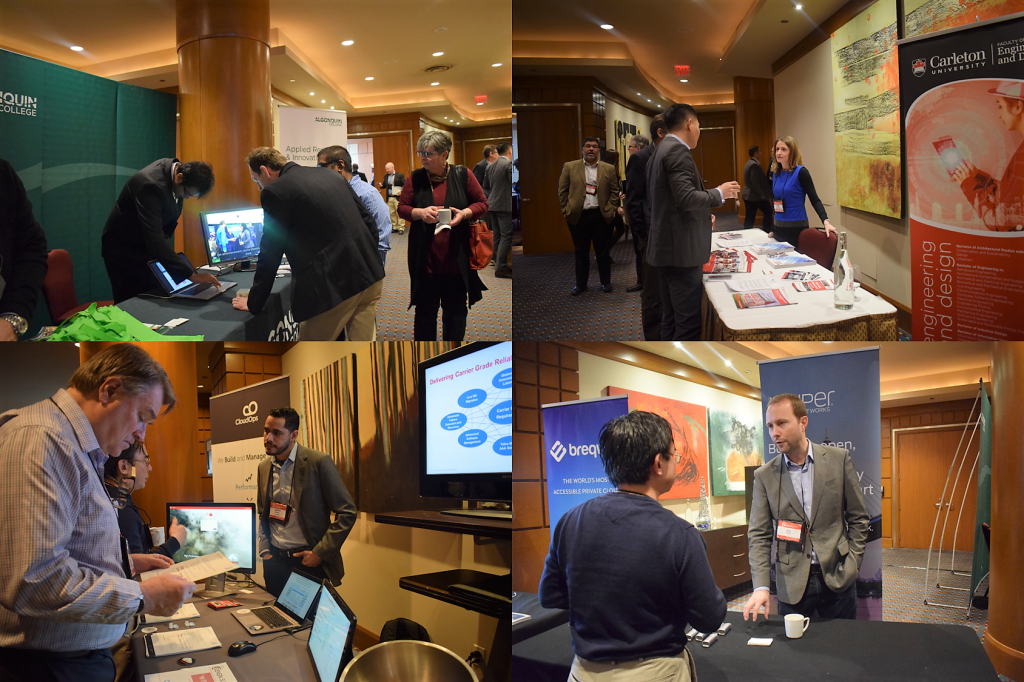 Perhaps, some of the most talked about segments of the CENGN Summit 2017 were the three panel discussions which covered Canadian advancements in 5G and IoT, open cloud innovation, and growth strategies for homegrown businesses. Each panel was well-balanced with representatives from CENGN's diverse ecosystem of professionals, who contributed a broad range of perspectives to the conversation on advancing the digital economy. At the end of each discussion, the floor was opened for questions and comments from audience members.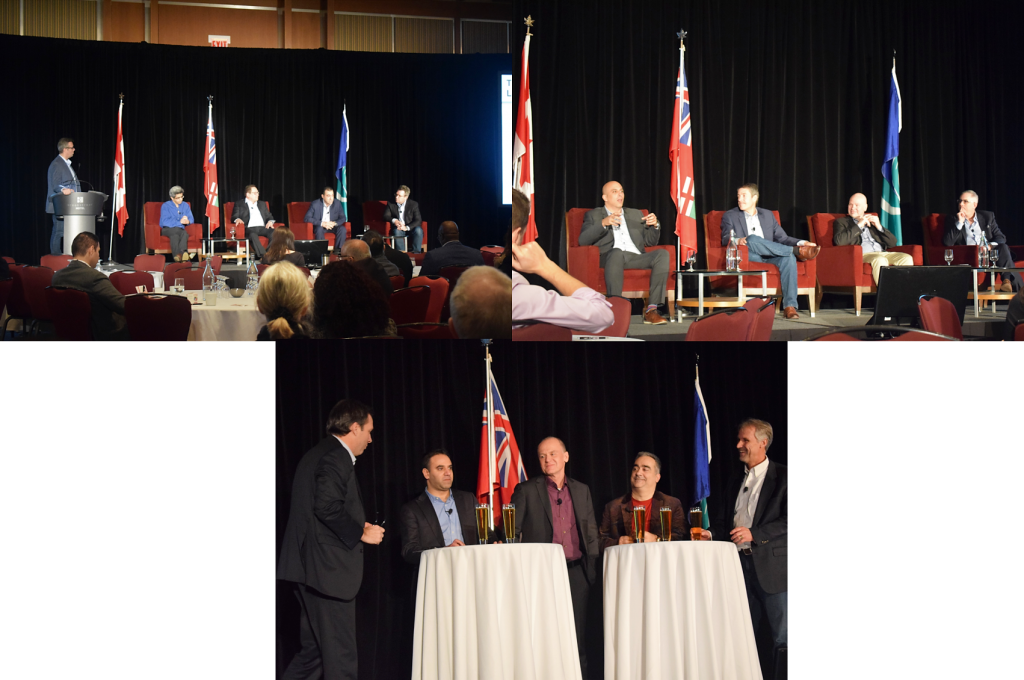 To conclude the talks for the day, Bill Mantel, Assistant Deputy Minister, Strategic Programs Development and Delivery Office of MRIS, gave an overview of Ontario's innovation system from the government's viewpoint. Among other things, Bill shared some of the investments and initiatives that the government has put in place, such as the Ontario Network of Excellence and Youth Entrepreneurship Strategy, to build an open innovation platform.
After a long day of activities, attendants were treated to great beer and live music during the craft brew tour and dueling pianos reception.

Yet again, CENGN was able to pull off a tremendously successful summit which brought together some of the biggest names in telecommunications and tech. We would like to extend a big thank you to our event sponsors Algonquin College, Bell Canada, CANARIE, Carleton University, Juniper Networks, TELUS, University of Ottawa and Wind River for their consistent support of CENGN's mission.
Also, thank you to everyone who came out and helped make the CENGN Summit 2017 an amazing experience. We're already counting the days until next year's event!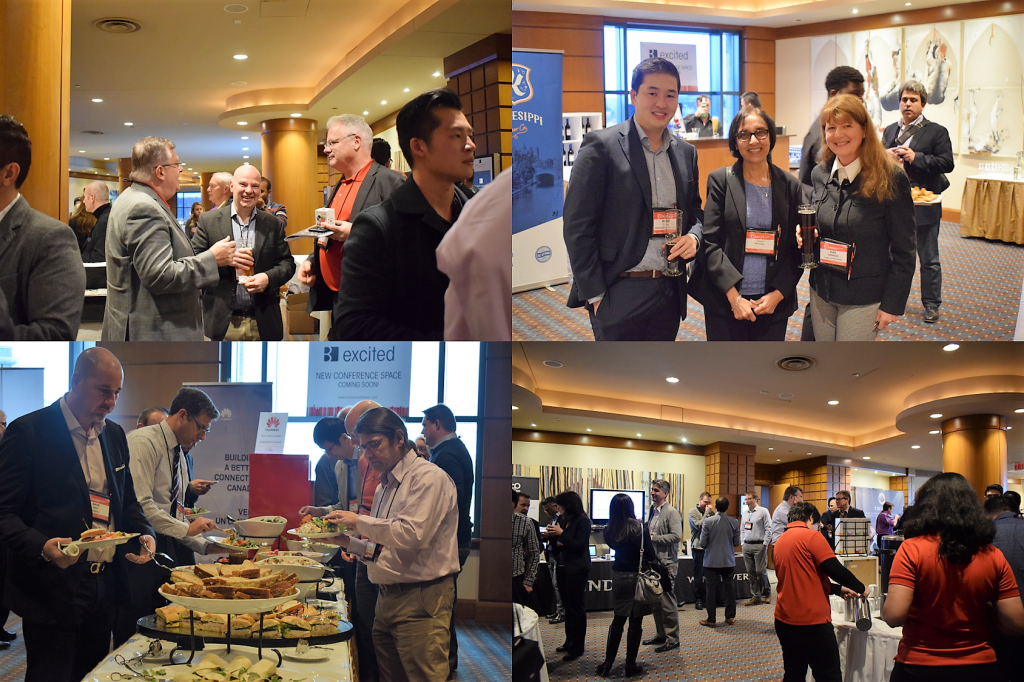 CENGN updates, in your inbox.