---
On July 11th, 2017 CENGN hosted a Meetup to celebrate OpenStack's seventh birthday!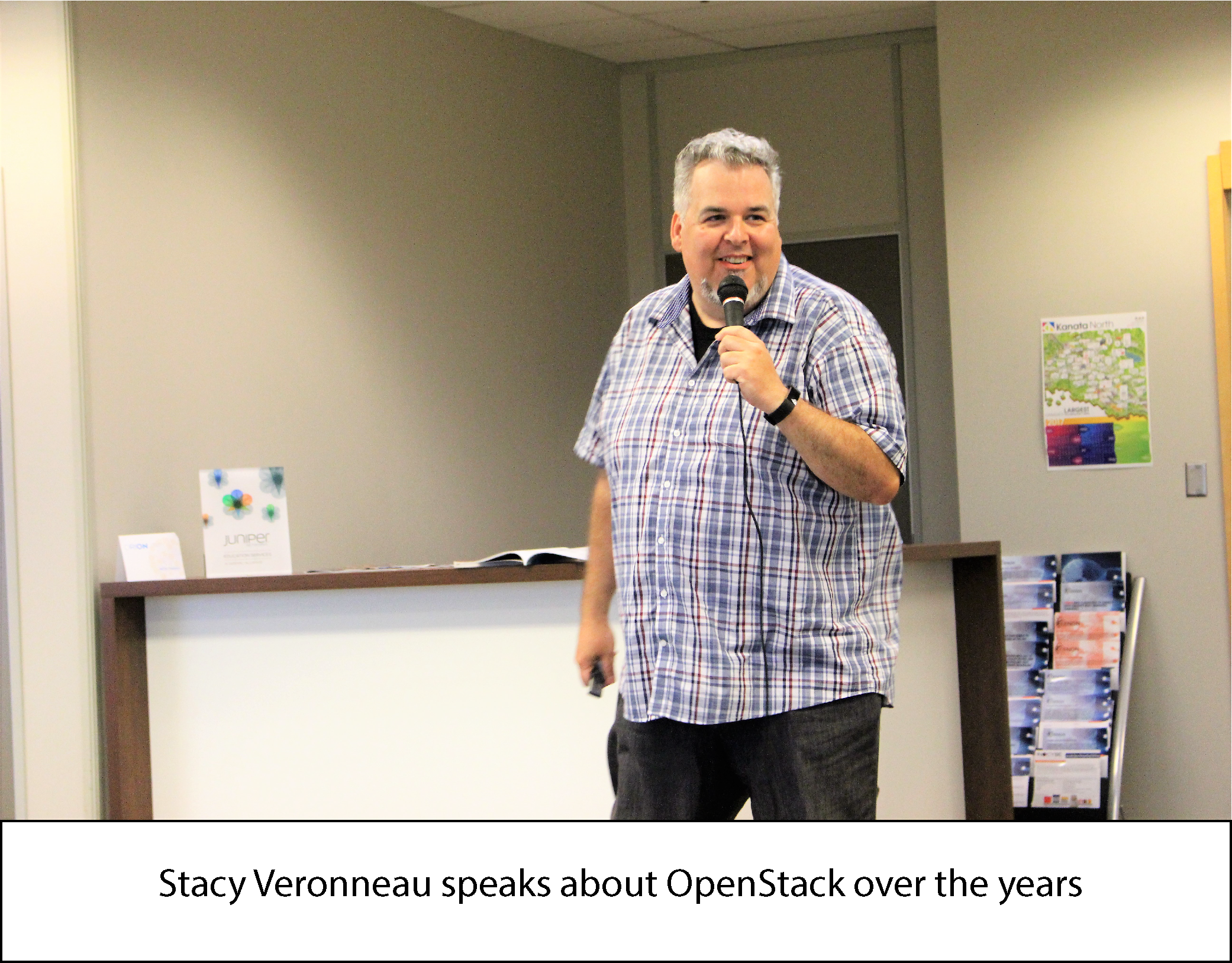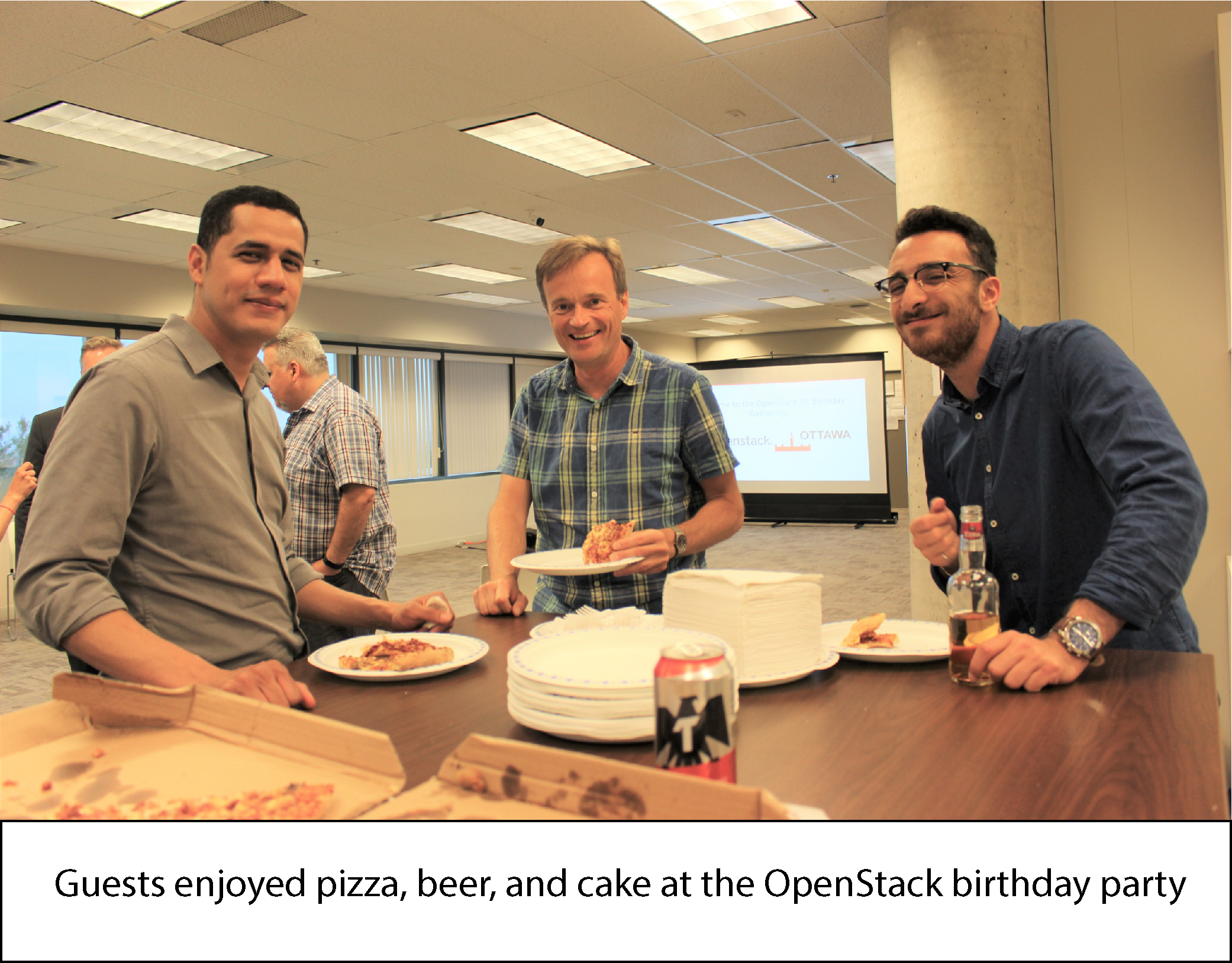 The event had guests ranging from Kanata North industry professionals to students and OpenStack community contributors. Stacy Véronneau, Director of OpenStack Solutions at CloudOps, facilitated the event and presented on OpenStack's growth over the last seven years.If you're not familiar with the foundation, OpenStack is a cloud operating system that controls pools of compute, storage, and networking resources throughout a datacenter, all managed through a dashboard that gives administrators control over their cloud. Today, OpenStack is used in over 180 countries, by more than 60,000 individual members as an open standard cloud computing tool for network operators. Here at CENGN, we use OpenStack's Mirantis and NEWTON as part of our cloud infrastructure, which we offer as part of our standard services to enterprises looking to validate their products and solutions in the cloud.
This event was an awesome opportunity for attendants to learn more about OpenStack, and make more industry connections, not to mention the cake! Last night was a refreshing change from the usual technical seminars which will be returning with Q3 of Ottawa's OpenStack Meetups.
CENGN loves being the hotspot for OpenStack's hangouts! With our prime office location in the center of Kanata North, we get to see a ton of fellow ICT members from around the area, and special guests from across Ontario. As a consortium of our members and partners dedicated to helping small and medium enterprises (SMEs) validate and test their products to bring to market, the OpenStack meetups are also an awesome opportunity to meet new SMEs, and potential project partners.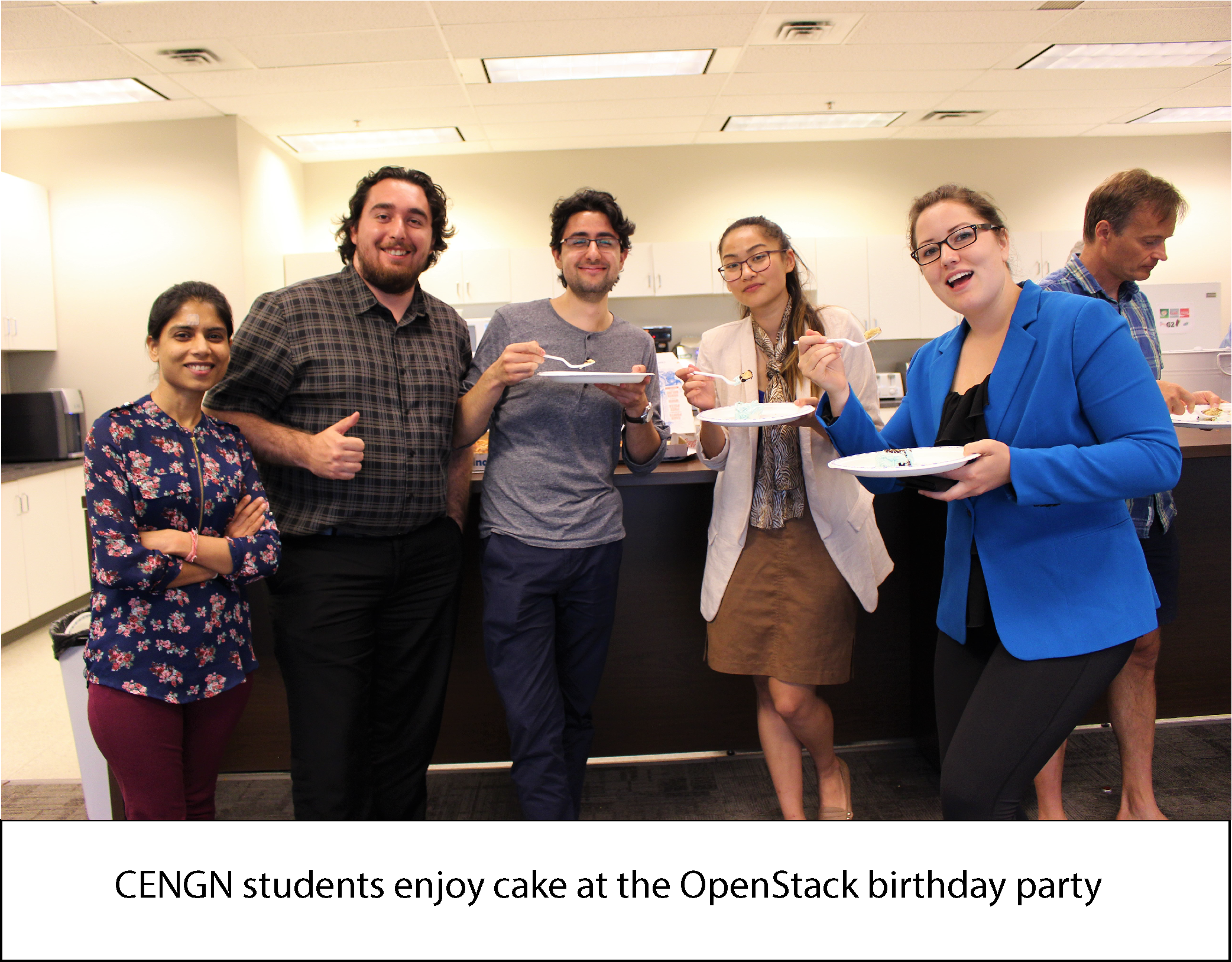 For our attendants, OpenStack Meetups give students and industry members a great opportunity to build their professional connections, learn about different networking technologies through demos and training, and most of all have fun with like-minded people in the field! For students, OpenStack Meetups are also an awesome way to meet with potential employers, and find co-op placements that could benefit their careers. In a world that runs on networks (digitally and otherwise), OpenStack Meetups are integral to keeping the ICT community connected. At CENGN, we believe that collaboration is integral for innovation. OpenStack Meetups are a great representation of this community of bright minds coming together to innovate Canada's high-tech market.
Keep contributing to the OpenStack community by coming to Meetups, and stay up to date with the latest CENGN events on our website here!To check out photos from last night's event, go to Ottawa OpenStack's Meetup page by clicking here! Happy Birthday OpenStack!
CENGN updates, in your inbox.