---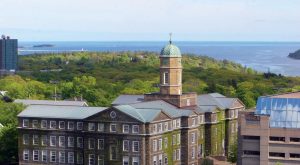 Published: March 7, 2018
CENGN has just closed off a 6-day training program in cooperation with Juniper Networks and Dalhousie University. Held on the Dalhousie campus, the 12-module course covered the fundamentals of the Junos Operating system and networking concepts. The program was the perfect opportunity for not only Dalhousie students, but for any student interested in learning, who could access the courses remotely. On-campus participants also got the chance to engage in on-site technical labs and sessions. Overall, the event successfully delivered on its objectives to provide students with an unforgettable and relevant learning experience.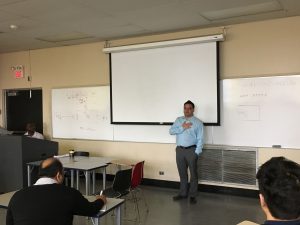 Last year, CENGN and Juniper Networks collaborated to host a similar student training event at Ryerson University The event was a great success, and the knowledge the students gained was incredibly valuable. Training sessions like the Juniper Boot Camp offer a chance for students to expand their knowledge beyond what is learned in school and gain expertise with specific technologies. This gives them the edge when applying for jobs and makes for a future workforce that is better trained and well equipped to handle the transition into next generation networking.
Want to learn more about last year's Juniper Boot Camp? Click here!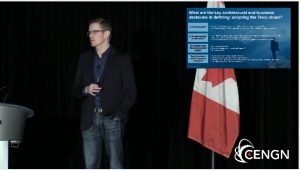 Upon completing the course, the students possessed the knowledge needed to attempt the Juniper JNCIA-Junos professional certification pre-test. Those who passed the pre-test were then eligible to move on and take the final test for the certification. With this certification in-hand, students have official validation of their skills in networking fundamentals, Junos OS fundamentals, user interfaces, Junos configuration basics, operational monitoring and maintenance, routing fundamentals, and routing policy and firewall filters. CENGN Program Manager, Randy Elias, contributed to the program by talking about the importance of the training, and giving insight on his professional experiences. He also provided insight on how he ended up at CENGN, encouraging the students to continue their academic and professional journeys in ICT.
This is not the first time that CENGN and Juniper Networks have teamed up to incite change in the Canadian ICT industry. As one of our members, Juniper Networks has contributed to the CENGN ecosystem in many capacities, such as collaborating with one of our growing Canadian businesses, Inocybe Technologies, on an Open Smart City project. We have also worked with Juniper to host other academic boot camps, as well as the 2016 SDN Throwdown competition alongside another CENGN member, TELUS.
Juniper Networks has also been a strong advocate of CENGN and has commanded a strong presence at our events and promotions. This has included the CENGN Summit, where Juniper Networks has been part of a panel, The Transformation Path to 5G and Large Scale IoT, and has had keynote speaker Kevin Hutchins present on Telco Cloud and its Implementation. By partnering with us to produce training and networking events like these, Juniper Networks has been consistent in backing our mission to lead Canada into the next generation of networking.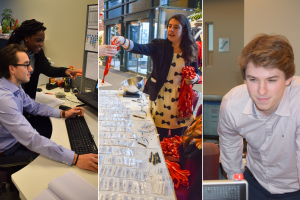 While this is the first training session we have held with Dalhousie University, they are no stranger to the CENGN ecosystem. In fact, we have hired several of their students , and are proud to have the University as an academic partner. Here at CENGN, we look forward to continuing our collaboration with Dalhousie to train and prepare Canadian students for the future of the Canadian ICT industry.
At CENGN, training is a vital part of our mission to usher in the next generation of networking in Canada. By giving growing talent the resources needed to develop and learn, we supply them with the skills required to secure careers and fuel the future of the Canadian tech industry. Every semester, we host our own boot camp for our new students, introducing them to the CENGN infrastructure and our services, as well as providing our engineers the fundamental skills needed to continue on in the Canadian ICT industry. By dedicating our time and resources to young Canadians, we hope to secure Canada's position at the top of ICT innovation for future generations to come.
We would like to thank Juniper Networks and Dalhousie University for coming together and hosting such a wonderful event. Thanks to the boot camp, Canadian youths were provided the opportunity to learn and educate themselves about relevant matters in the ICT industry, which will no doubt lead to a better, more connected future for Canada.
Speaking of talent, CENGN is looking to fill several positions! If you are interested in applying to become a CENGN employee, check out our careers page below:
[cherry_button text="CENGN Careers" url="https://www.cengn.ca/contact/careers/" style="default" icon_position="top" bg_color="#ffffff" color="#000000″ min_width="80″ target="_self"] [/cherry_button]
CENGN updates, in your inbox.