---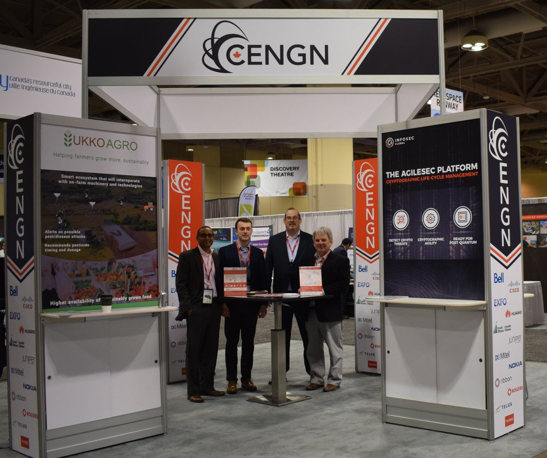 CENGN recently returned from Ontario's capital after taking part in OCE Discovery, an event where technology was truly brought to life along with an industry-diverse showcase floor. An estimated 3,800 attendees gathered at the Metro Convention Centre over the course of Monday and Tuesday to get a look at the different solutions Ontarians are coming up with to solve challenges people and businesses face around the globe.Discovery kicked off with a crowd-pleasing keynote from Sophia the Robot alongside David Hanson of Hanson Robotics. Appearing on a hologram, David discussed the many different applications robots like Sophia will have in various industries such as education, manufacturing, and medical.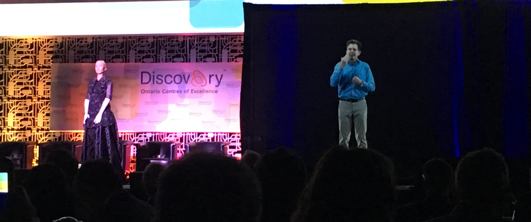 The innovation continued from the presentations to the show floor where attendees roamed around checking out the latest developments in transformative technology, digital media, accessibility, aerospace, greenhouse gas reduction, and many more. CENGN was located in the transformative technology zone bringing along 8 growing Canadian businesses who have completed projects with us. Leveraging CENGN's infrastructure as well as our technical and business support, these companies have worked with us to accelerate the commercialization process of their IoT, cybersecurity, cloud, and networking solutions. By completing a project at CENGN, these companies have tested the functionality and received third-party validation of their solutions allowing them to take their products and services to market with. We were thrilled to be a part of each company's story of growth and provide the opportunity for these successful tech businesses to display their solutions with us at this innovation-to-commercialization conference.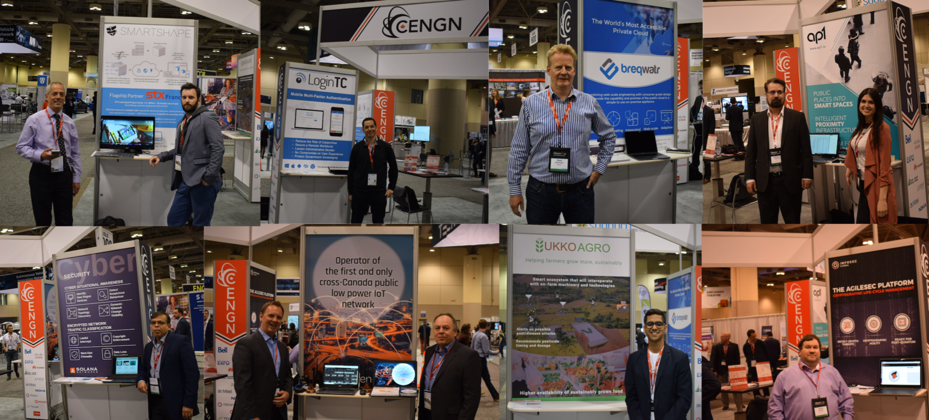 To learn more about the companies showcased at OCE Discovery's CENGN Pavilion, click on the following links: AP1, Breqwatr, eleven-x, Infosec Global, LoginTC, SmartShape, Solana Networks, Ukko Agro
On day two of the event, our VP, Business Development & Marketing, Richard Waterhouse, had the opportunity to talk with the Honourable Reza Moridi, Ontario's Minister of Research, Innovation and Science, about the success CENGN has had supporting and enabling the development of Ontario and Canada's technology. In January, the Next Generation Network Program (NGNP) was announced. NGNP is a $63 million government of Ontario program offered through a partnership between CENGN and OCE to allow small and medium enterprises (SMEs) access to the CENGN Testbed and our services where they can validate their networking solutions. The event was the perfect location to discuss the increasingly positive impact CENGN is having on the province's innovative economy through the funding it receives from the Ontario government.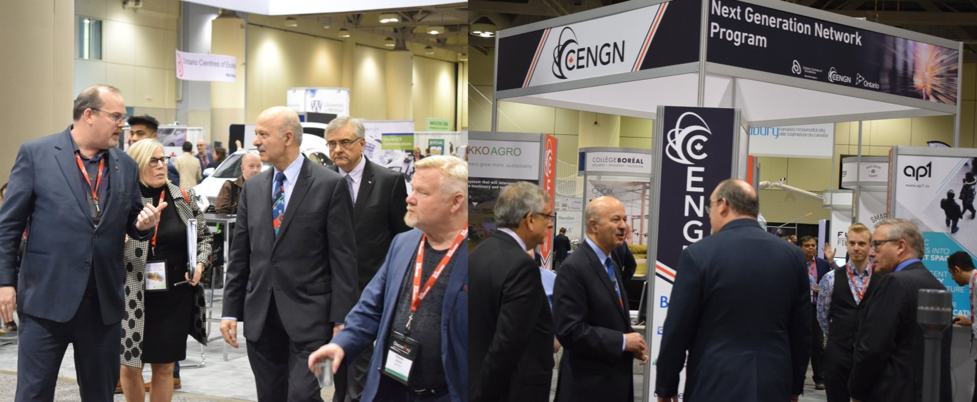 Looking back, OCE Discovery was a great opportunity for us to learn about new organizations as well as continue our relationship with project organizations such as SMATS and Cheetah Networks. The show floor and different presentations connected us to new SMEs and gave us insight on different government programs like the Build in Canada Innovation Program (BCIP) and the newly announced Innovation for Defence Excellence and Security (IDEaS). CENGN has worked with several companies who have made use of BCIP and developed their solution with us before or after they go through the program in which they sell to their product to the Canadian government. Having these conversations at events like OCE Discovery are a great way to discover how organizations can work together to keep pushing the innovation ecosystem forward.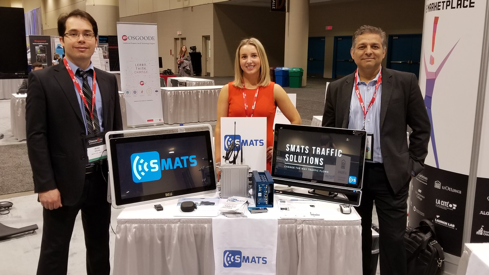 When the show floor closed down Tuesday evening, attendees left the event with a new perspective on the different problems that companies across Ontario are addressing along with new leads and ideas on how to leverage the plentiful opportunities present in the province. We would like to thank OCE for putting on a fantastic event and look forward to attending next year!
Want to connect with us? Check out CENGN's event calendar to see where we will be next: [cherry_button text="Events Calendar" url="https://www.cengn.ca/events/" style="default" centered="yes" fluid_position="right" icon_position="top" color="#828282″ min_width="80″ target="_self"][/cherry_button]
CENGN updates, in your inbox.