---
We're excited to announce that CENGN will be deploying EXFO's virtualized verifier (EXFO vVerifier) software, EXFO Worx and EXFO Xtract on our cloud infrastructure! Of course, this new technology will benefit Canadian small and medium enterprises (SMEs) looking to validate and test their products. EXFO's new addition to the CENGN Cloud will be an excellent tool for projects in the areas of data centre/cloud, network transport, network applications, mobile networking, and Internet of Things (IoT).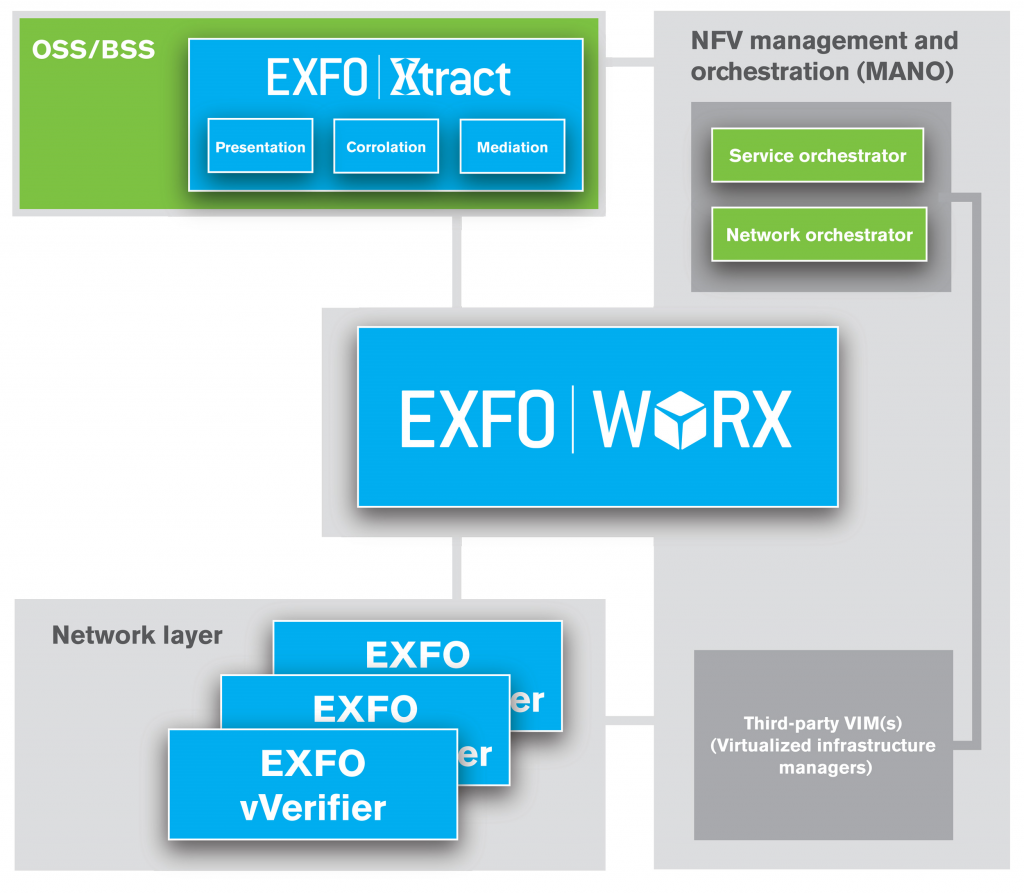 EXFO's vVerifiers are designed to provide end-to-end service assurance coverage of the most complex and demanding networks. Comprising a full array of software and hardware and leveraging standards, these vVerifiers offer maximum deployment flexibility and can support any combination of IP services. EXFO's vVerifiers also offer proactive and live traffic monitoring solutions for mobile 2G/3G/LTE networks, VoIP/IMS, IP video, data, VPN, Ethernet, network infrastructure and network performance testing. Before we get too distracted by this awesome tech, let's take a look at why we're stoked to be working with EXFO and its solutions!
As one of our tier one members, CENGN has maintained a strong relationship with EXFO, the network test, monitoring and analytics experts, over the last two years. EXFO is a leading Canadian provider of next-generation test and service assurance solutions for wireless/wireline network operators, webscale companies and equipment manufacturers in the global telecom industry. The company offers innovative solutions for the development, installation, management and maintenance of converged, IP fixed and mobile networks.
CENGN will be deploying EXFO Worx and EXFO Xtract in our cloud tenancy to test its service assurance capabilities. This will be an extensive integration of the service assurance tool as EXFO will provide 25 vVerifiers to be deployed in CENGN's project spaces.
Thanks to the deployment of EXFO Worx, EXFO Xtract and EXFO's vVerifiers, Canadian SMEs will have access to a better network link monitoring and benchmarking tool for virtual network functions (VNFs) and network function virtualization infrastructure (NFVi). This will provide them with additional resources to conduct service level agreement testing and verification of their intelligent next-gen networking products and solutions.
CENGN is a consortium of our members and partners determined to bring Canada to the top of the global ICT market. To achieve this goal, we support Canadian SMEs in commercializing their innovative products and solutions. We are thrilled to be adding EXFO Worx, EXFO Xtract and EXFO vVerifier to our portfolio of services and look forward to continuing our collaborations with EXFO and our other great members in the future. Be on the lookout for our press release on the full launch of EXFO's vVerifiers in the CENGN Cloud Infrastructure, coming soon!
View our past SME projects here!
If you're interested in submitting a project, follow this link.
CENGN updates, in your inbox.