---
Published: December 12th, 2016
Throughout the past few months, CENG has worked hard to organize and prepare another Introduction to Software Defined Networking (SDN) training course, for those interested in expanding their tech knowledge.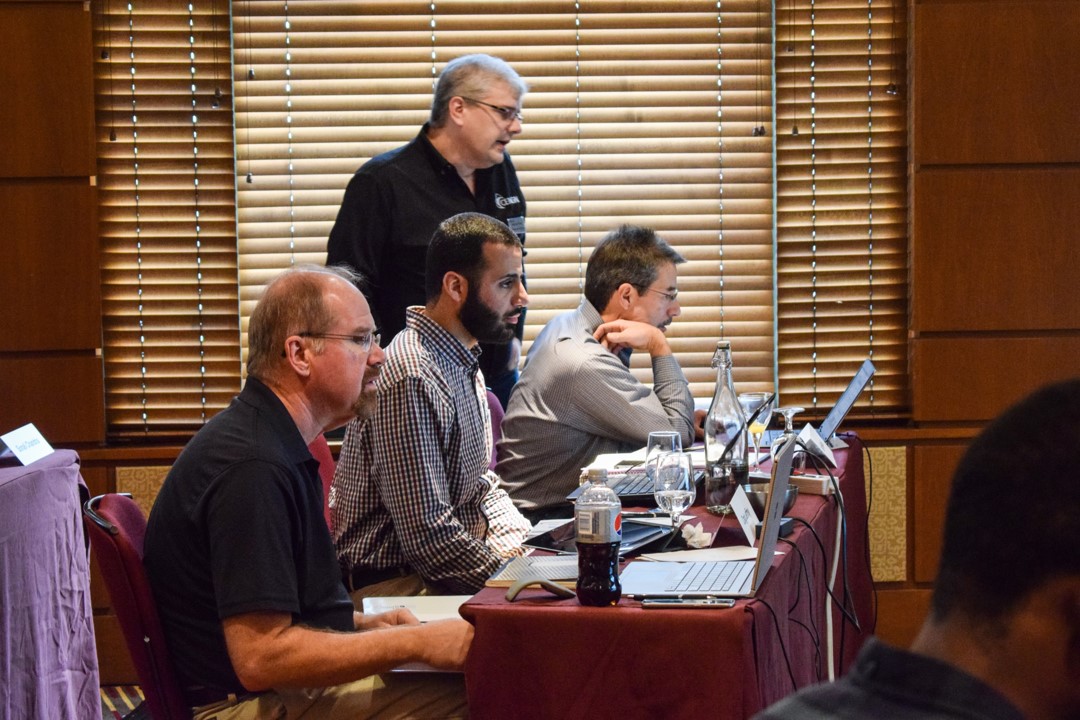 CENGN is known for its training programs, through utilizing its own talented team! CENGN's Vice President of Technology and Operations, Michael Weir, ran the training event, taking students through a series of seven elaborate modules and lab work in preparation for the final ONF certification examination that took place at the end of the day.
A great turnout of students attended the training course, working their way from definitions, to the transportation of networks and the deployment of devices, as well as the opportunity to work hands on through training labs.
CENGN was thrilled that all students in the room were willing and eager to participate in the final examination for their ONF certification.
The day was a great success and all the students worked very hard to complete the course! CENGN would like to thank Brookstreet Hotel for offering their services and space for the training, as well as all the students who participated!
CENGN can't wait to host another training course, so be on the lookout for more opportunities like this!
---
Read our blog on the CENGN Summit Event here:
CENGN Summit Blog
CENGN updates, in your inbox.