---
CENGN has had an action-packed kick off to the spring! Launching into April, CENGN participated in Kanata Tech Park's TechNATA, a buzzing career fair of networking and mingling with both students and full-time industry professionals. Here, we got to highlight the perks of working at CENGN and talk about the awesome atmosphere centered around our staff. If you didn't get a chance to meet us at the event, check out our blog on what it's like to work at CENGN.
Another exciting achievement for CENGN this spring was receiving the 'Outstanding Contribution to Algonquin College Cooperative Education Award' at Algonquin College's Cooperative Education Awards of Excellence event. Not only did CENGN have something to celebrate, but Areum Cho, our Cloud Solutions Engineering coop student, won the 'Co-op Student Achievement Award'.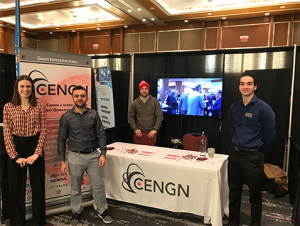 Areum is currently in her second placement at CENGN and took the award as an opportunity to write why she chose to come back to the company and what she's learnt while working here:
"I was very fortunate to meet Boris Mimeur, Vice President of Engineering Operations, and Nathalie Guthrie, Director of Human Resources, for the first time at the Open Source Networking Meetup event hosted by CENGN about two years ago. After going through an interview process with CENGN, I got an offer as a Cloud Infrastructure Engineering co-op student for the Summer 2018. My co-op experiences at CENGN have been a great opportunity to gain experience in both the cloud infrastructure and customer solutions engineering professions.
I truly believe that CENGN has been a great help generating and training the workforce in Canada's ICT sector. CENGN runs an intensive cloud networking bootcamp program in the first month of the internship, where all the students have a chance to learn the leading-edge technologies that are being implemented in tech companies today. The student bootcamp program has given me a valuable understanding of the foundation of networking, cloud computing, Linux operating system, Docker, Kubernetes, and network virtualization. CENGN has a dedicated training team for the student program that values student feedback. I had the opportunity to provide my thoughts during my last term with CENGN and it was actually employed to enhance the bootcamp program this year. Most importantly, I was able to apply all the materials I learned during the bootcamp training into my real-world project.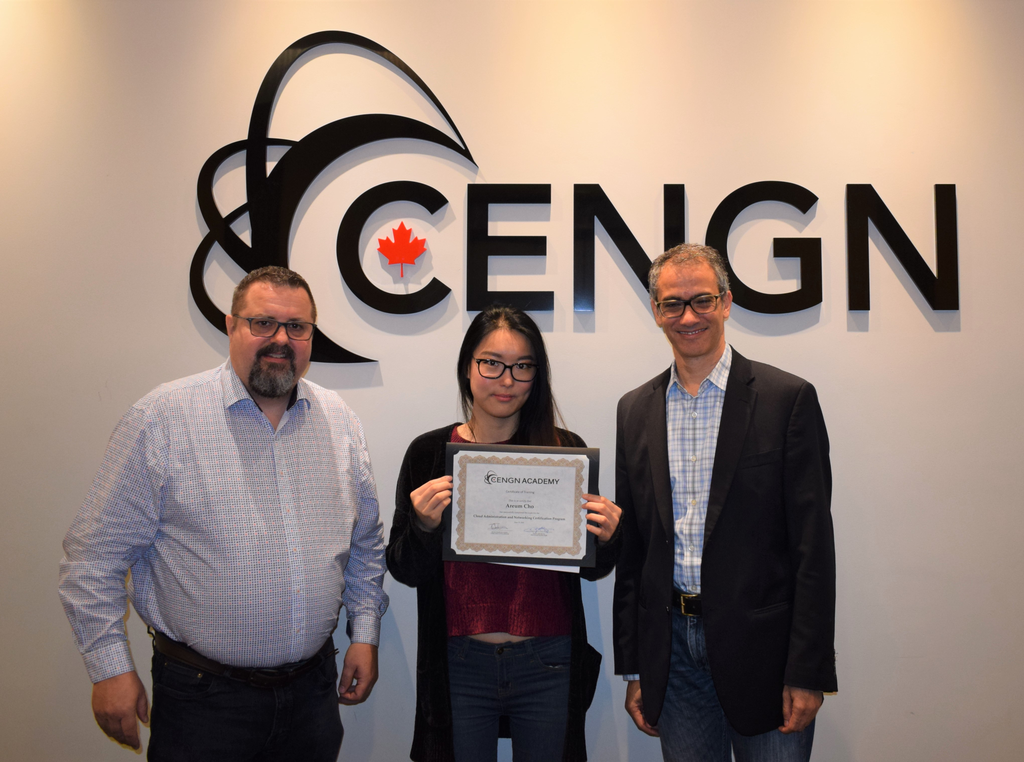 As a Cloud Infrastructure Engineering Student, I developed a user interface application supporting the CENGN engineering team, which allowed easier deployment of projects through the OpenStack orchestration tool, and YAML heat templates. Boris, who I worked under in my first internship, has been such an inspiration, giving me genuine feedback that I was able to use to discover what my weaknesses and strengths were. I was encouraged to take the initiative, feeling empowered after leaving our one-on-one meetings.
The mentorship program is another highlight of my experience at CENGN. CENGN offers one-on-one mentorship opportunities that provide guidance and support to each student. I was paired with Raymond Maika, Engineering Team Lead, for a mentoring relationship and he encouraged me to learn Python Django framework from scratch and provided me with guidance and valuable feedback throughout the term. With help from Raymond, not only did I learn the software development process from start to finish, but I also went further to containerize applications using Docker and deploy them with Kubernetes within our infrastructure. it was such a full experience for me to work on the engineering team amongst people who are truly professional and intelligent.
CENGN has a very interesting mission,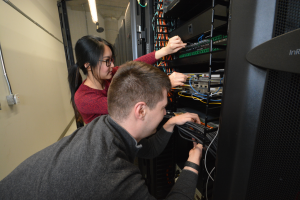 'create a viable Canadian ecosystem that facilitates commercialization in the next generation of networks by providing validation services to Small and Medium Enterprises (SMEs), Industry, Academia, and Government'
Their mission brought me back to CENGN for my second co-op term as a Customer Solutions Engineering Student to learn the business side of the organization. As a Customer Solutions Engineering Student, I was fortunate to be tasked with various subjects. Through regular meetings with the Senior Customer Solutions Engineers, Project Managers and clients, I gained insight on how companies leverage CENGN's infrastructure services to execute technical performance validation and testing on their products. This opportunity has given me a better perspective into managing client interactions and developing a customer-centric approach.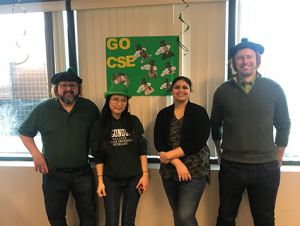 Not only did I learn how to deliver the most value to our clients, but I also got some insight into the technical side of the business by creating network diagrams for SMEs, writing technical documentations, giving technical presentations to non-technical audiences, working with the CENGN infrastructure including bare metal servers, and becoming well acquainted with agile tools such as Jira and Confluence. I am very much enjoying my second term working in a very motivating and hardworking team lead by my current boss Shawn Kahandaliyanage, Senior Manager of Customer Solutions. He's always been so supportive and a great role model, ensuring the other CSE students and I get the most out of our experiences at CENGN. My second mentorship has been with Dave Urschatz, Senior Technical Lead. He always kindly took his time to instruct me through problems and solutions and empowered me to figure out some challenging tasks. Based on my experiences with my mentors, Raymond and Dave, I can say the staff at CENGN truly appreciate and care about the student interns they hire.
In general, there is a very approachable and motivating atmosphere in the office, and everyone is always open to my questions. As a co-op student at CENGN, I have never felt awkward or hesitant to turn to anyone for help. CENGN's social events are some of my favourite memories of my experience at CENGN. CENGN places great value on company culture and employee social time. A few weeks ago, we celebrated St. Patrick's Day by decorating our office space and having snacks and drinks. As a result of each department teaming up to decorate their space, everyone came up with brilliant decorating schemes and we had so much fun socializing and competing. I can't wait to have our upcoming potluck lunch day!
Most importantly, working at CENGN triggered new interest in pursuing a career in the networking and cloud computing domain, an area I had no previous experience. CENGN has given me a better outlook into what I really want to do by exposing me to new technology and skills. My time at CENGN gave me a powerful interest in pursuing a career in the ICT sector after school. I would encourage all students to take advantage of an opportunity to learn how to jump-start a successful career at CENGN!"
A big thank you to Areum for taking the time to write out why she loves working at CENGN!
Interested in becoming a student at CENGN? Click the button below to see if there are job opportunities suitable for you!
Check out our career options for permanent placements by clicking the button below!
CENGN updates, in your inbox.