---
Published: September 21st, 2017
Our main mission at CENGN is to help Canada continue its leadership role in Next Generation Networking (NGN) by collaborating with the best and brightest from industry, government, and academia. To accomplish this goal, we seek to ensure that Canadian small and medium enterprises (SMEs) have access to the infrastructure testbed they need to validate and showcase their network solutions and push their innovations to both national and global markets. This is why CENGN hosts proof-of-concept (PoC) projects with SMEs in all categories of networking areas, from Internet of Things (IoT) to Network Applications. Each SME project is given the business support it needs to be seen by CENGN's members and partners and the infrastructure services required to validate the organization's networking solution on CENGN's multi-vendor open-platform infrastructure.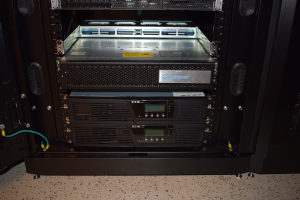 Recently, CENGN opened a new Cloud project with Breqwatr, a Toronto based SME that has been in the game since 2013. Breqwatr currently offers enterprises a highly scalable turnkey appliance called the Breqwatr Cloud Appliance (BCA); an OpenStack powered private cloud solution. BCA is unique in its ability to enable consumption based billing – helping adapt to the needs of each client. This effectively simplifies the entire private cloud experience, eliminating the complexity of traditional deployment. Breqwatr entered the market with a focus on being a user-friendly, service-focused software provider, and it is easy to see this as a major reason why they have seen so much success in the industry already.
Breqwatr approached CENGN looking to showcase their latest developments on their already successful BCA product. The company hopes to expand their market to service providers and have begun a CENGN project to demonstrate how their BCA Private Infrastructure as a Service (IaaS) cloud appliance can be leveraged to provide virtual Customer Premises Equipment (vCPE) functionality.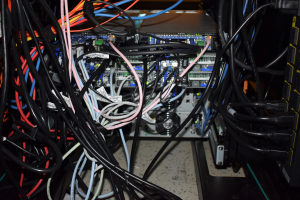 On September 7th Breqwatr visited CENGN Headquarters to install the BCA physical cloud appliance; successfully completing the first stage in this project. Their next step is to instantiate and configure Virtual Network Functions (VNFs) from Cisco, Citrix, F5, Fortinet and Juniper as virtual BCA guest instances. Deploying BCA for multiple vendor VNFs will demonstrate that their offering is VNF agnostic, a major requirement for them to tap into the service provider market.
For this project, CENGN is providing hardware hosting, the network, project management services from start to finish, and any additional technical support needed to make the project a success. In the end, the PoC project will enable Breqwatr to validate BCA as an efficient vCPE/IaaS Cloud appliance for mid-market & enterprise customers. Successful implementation and validation of BCA in the CENGN Infrastructure will help Breqwatr commercialize their product as a highly-available, scalable and simple to use vCPE and private IaaS cloud, effectively setting themselves apart from their competitors.
With CENGN's focus on accelerating the Canadian Information and Communication Technology (ICT) sector, it's our honour to be part of Breqwatr's strategy to market expansion. Their BCA product is a big step forward in innovative private cloud infrastructure and we couldn't be more excited to host a project on it. Breqwatr will be testing the VNFs on their BCA in the first week of October with the completion of the project set for early November. Be sure to sign up for the CENGN newsletter to find out how this project unfolds!
While you're waiting, check out some of our previous CENGN projects!
CENGN and Breqwatr first connected when they partnered up to visit OpenStack Summit Boston! Learn more about the event here!
[cherry_button text="View Project Results" url="https://www.cengn.ca/cengn-works-with-breqwatr/" style="default" centered="yes" color="#0a0a0a" target="_self"]
[cherry_button text="Submit Your Own Project Here" url="https://www.cengn.ca/projects/" style="default" centered="yes" color="#0a0a0a" target="_self"]
CENGN updates, in your inbox.