---
Published: April 3rd, 2018
Based in Ottawa, Leonovus (TSX-V:LTV) solves data storage challenges for companies with large-scale data storage needs. We're proud to welcome them as the next Canadian business ready to deploy their solution on the CENGN infrastructure. Earlier this year, Leonovus was awarded a $500,000 contract with the Canadian Federal Government through the Build in Canada Innovation Program (BCIP). To further test and develop their solution, Leonovus has now come to CENGN to use our infrastructure services and start their own cloud storage project.
Leonovus in the Data Storage Industry
Leonovus was founded in 2010 and through their business ventures have recognized that organizations should not have to choose between security, regulatory compliance, and ROI when choosing a data storage platform. Leveraging their team of experts in blockchain technology and software-defined object storage, Leonovus is on a mission to ensure businesses can reap the rewards of secure and affordable data storage. Understanding that collaboration is key, Leonovus has made several strategic partnerships, including one with a "Big 6" Canadian bank and ICONECT to begin integrating its blockchain hardened Leonovus 3.0 solution in customer environments. Leonovus has also announced its plan for an Initial Coin Offering (ICO) come summer 2018.
Software-Defined Object Storage Blocks
Leonovus designed their solution to keep a company's data stored in an un-hackable, compliant, and affordable system. To do this, their data storage system operates uniquely, obtaining and balancing each customer's data across a combination of on-premise infrastructure, cloud, and multi-cloud storage areas. Leonovus leverages a software-defined framework titled the WISE Network™ (Web Integrated Services Environment). It can extend across any architecture: on-premises, hybrid cloud and multi-cloud. This not only gives organizations cost-effective options when deciding what storage to utilize but also provides scalability. When more storage is needed, a pricey build-out is no longer the only choice.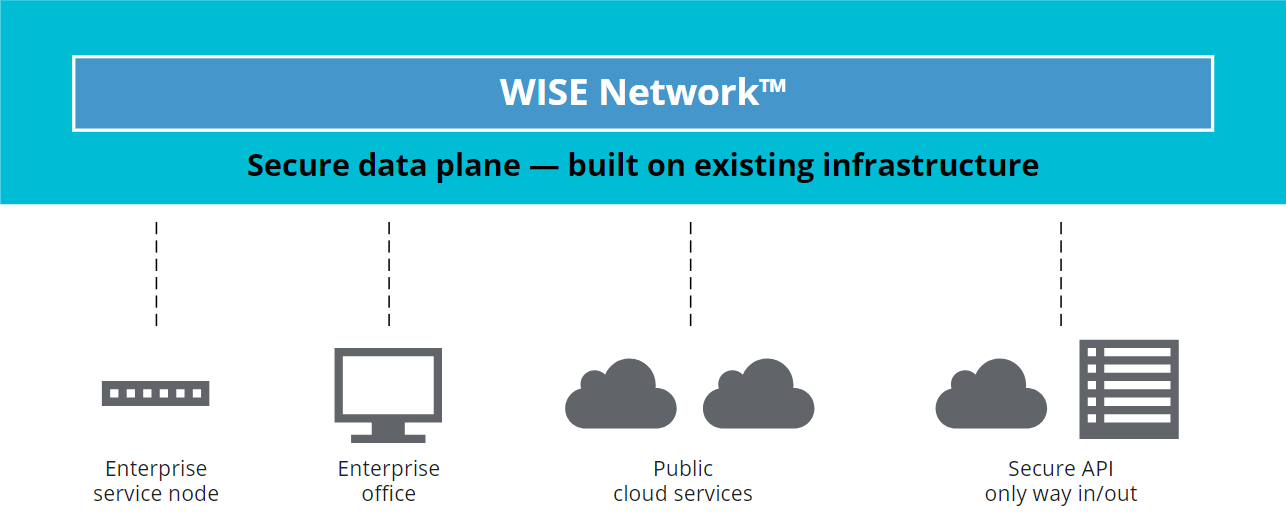 Here's how it works!
Leonovus breaks archived data up into software-defined object storage containers – the number of containers being based on a client's needs. These data storage objects are dispersed over multiple storage nodes. Why are they dispersed? Well, if one node is breached, the complete set of data is diversified across several storage nodes making the data useless to the hacker.
Click here to find out more on Leonovus 3.0
This security feature is also the key to the solution's high availability, as the stored data is not reliant on any single storage node or space. Leonovus' unique storage security algorithm holds an impressive 99.9999% data recovery and business continuity. This high percentage of business continuity and data recovery stems from the fact that authorized users can reproduce a complete archived dataset with only a slice of the entire data storage.
Beyond this, Leonovus can be utilized on a multitude of storage platforms, like Amazon AWS S3 and Microsoft OneDrive, and can be deployed on Amazon EC2 as well as on top of bare metal servers. Integrating Leonovus requires no additional hardware investment for organizations infrastructure, resulting in a smooth and cost-effective deployment across both private and public cloud storage areas.
High Availability Testing
Leonovus came to CENGN with two main goals in mind. The first is to deploy the Leonovus solution in a CENGN OpenStack tenancy, replicating a customer-like setting. Leonovus has yet to run their solution in an OpenStack environment so this will not only prove its compatibility but will add another platform of deployment to the Leonovus resume. The second main objective of the project is to run high availability tests on their solution. High availability refers to a system's ability to run for long periods of time and have sufficient fail safes to avoid having data flow stoppages or data loss. Running high availability tests on the solution will provide further insights on the product and allow Leonovus to make improvements on their product's operational performance.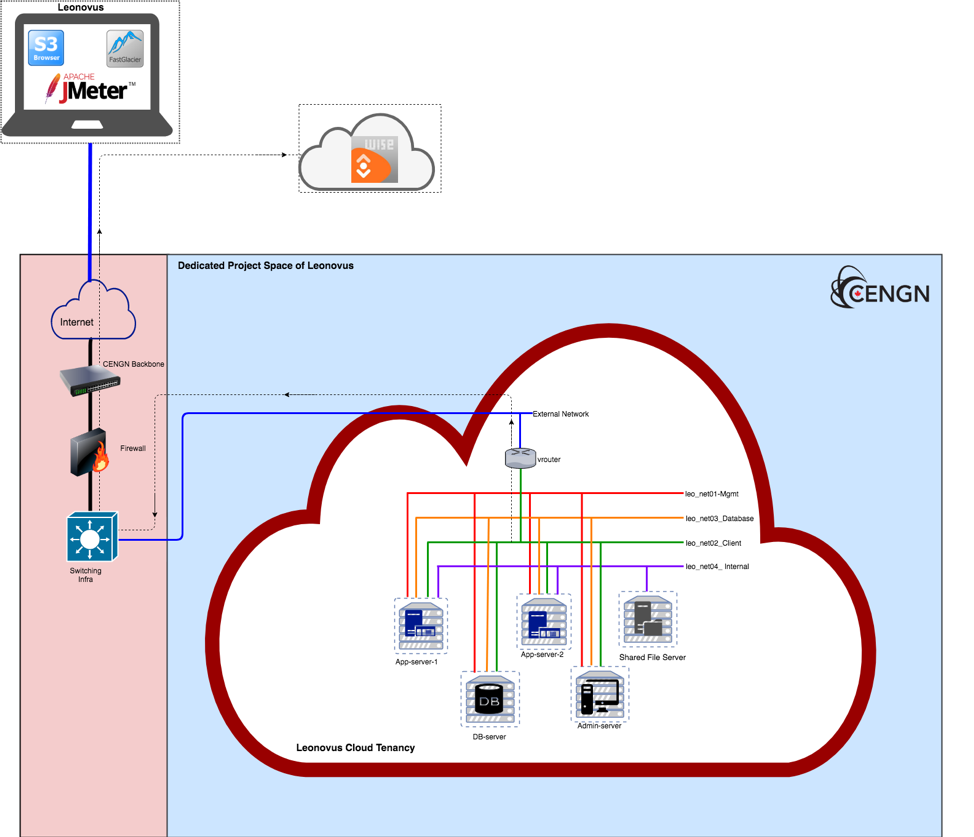 After completing this project, Leonovus will have further enhanced the performance of their product and have a set of test results they can take to prospective clients. Receiving exposure to an OpenStack infrastructure and obtaining validation of their solution's high availability is just an example of the many ways CENGN's testbed and resources can help Canadian small to medium enterprises (SMEs).
Beyond data centre and cloud, CENGN works with growing Canadian businesses to validate next generation networking solutions in SDN/NFV/SD-WAN, Internet of Things, mobile networks, cybersecurity, network transport, and network applications. If you are interested in testing your company's latest networking product, submit a project to CENGN by clicking the button below:
Click here to find out more about Leonovus' Federal Government Contract
[cherry_button text="View Project Results" url="https://www.cengn.ca/service-view/leonovus-3/" style="default" fluid_position="right" icon_position="top" color="#828282″ min_width="80″ target="_self"][/cherry_button] [cherry_button text="Submit Your Project Here" url="https://www.cengn.ca/projects/" style="default" fluid_position="right" icon_position="top" color="#828282″ min_width="80″ target="_self"][/cherry_button]
[cherry_button text="View More Projects" url="https://www.cengn.ca/service-view/past-projects/" style="default" fluid_position="right" icon_position="top" color="#828282″ min_width="80″ target="_self"][/cherry_button]
CENGN updates, in your inbox.