---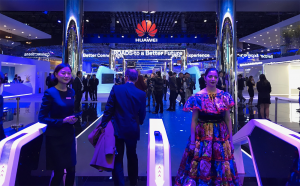 Published: March 6, 2018
CENGN has made its way to beautiful Barcelona for the second time in one month since our last Barcelona event, Cisco Live 2018! This time, we hit up the annual Mobile World Congress!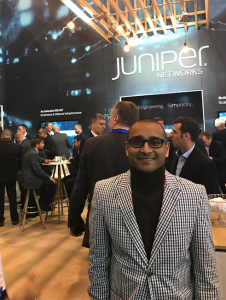 Mobile World Congress is a 4-day annual event held in the Mobile World Capital, Barcelona, Spain. Year after year, bevies of mobile industry enthusiasts gather to talk about the future of mobile and how they can be a part of it, and 2018 is no different; a reported 107,000 attendees from 205 different countries made the trek to Barcelona for the biggest mobile event in the world. While there, these attendees got the chance to witness some amazing next generation technologies being showcased by over 2,400 companies at the MWC venue. From virtual reality, to AI, to Smart Cities and beyond, MWC 2018 had something to offer for tech fanatics of every sort!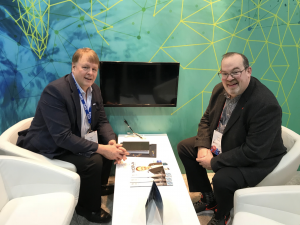 The mobile world has expanded to immense proportions in the past decade, and it continues to grow. In preparation for such rapid growth, organizations like the GSMA host powerful events like Mobile World Congress regularly. By bringing together representatives from many nations in the mobile industry, the opportunity for cross-collaboration and partnerships are generated and can be taken advantage of. Cooperation within the industry will not only set the stage for accelerated growth, but also for unique, world-changing innovations that may not be conceived otherwise. It is events like Mobile World Congress that are perfect breeding grounds for innovation, especially in an industry that will have a major influence on the way we live in the future.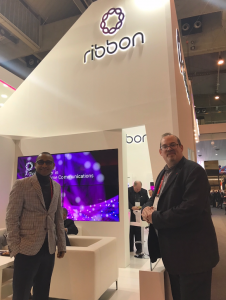 CENGN consistently attends MWC events, and we are thoroughly impressed by the quantity and quality of innovative technologies each time. While at MWC events, we get the chance to explore technologies in areas of interest like mobile networks, IoT, data centre and cloud, network applications, network transportation, and more. This is especially important to us because we work with small and medium sized enterprises (SMEs) to validate and test their solutions in all these areas. Getting the chance to see the latest trends in this technology gives us an edge to improve our infrastructure services and CENGN testbed so Canadian SMEs have what they need to undertake commercialization projects. MWC also lets us connect with our members and partners, and even acquire new members. The event is full of the most relevant and successful multinationals who could leverage a CENGN membership in order to stay up-to-date with the latest ICT innovations coming from Canadian SMEs and partner with these companies to stay at the forefront of the industry.
Think your company should be a CENGN Member? Click here to start a conversation with our team!
This year, VP of Business and Development, Richard Waterhouse, and Senior Manager of Business Development, Shawn Kahandaliyanage, went to Barcelona to represent CENGN. There, they hosted a meeting room that we used to meet potential members, current members and partners, and SMEs. We also provided our room to growing Canadian businesses eager to use the event to close on new business partnerships and show off their innovative solutions.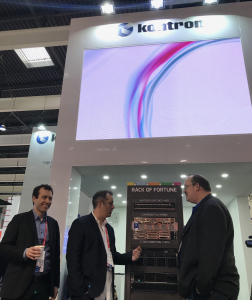 Our CENGN reps also witnessed some fascinating presentations and exhibits, including many from CENGN members like Cisco, EXFO, Huawei, Juniper Networks, Nokia, and Ribbon Communications, as well as CENGN partners CENX, Expeto, and NoviFlow. One of our project alumni and long time partner, Kontron, also hosted an exhibit showcasing their top of the line SDN hardware solutions, including their SYMKLOUD platform, which we are currently utilizing in the CENGN's OPNFV Pharos Lab. On the whole, MWC 2018 presented some great opportunities for us to learn, discuss, and network with like-minded professionals in the global tech industry.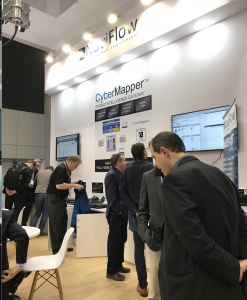 Attending events like MWC allows us to spread the message of our mission and promote the booming tech industry in Canada. By collecting information about new tech at these events, we can better prepare for Canada's future in a world that is becoming more technology-focused by the day. This contributes to our goal of keeping Canada at the forefront of innovation and ushering in the next generation of networking.
We would like to thank GSMA for hosting such a fantastic event teeming with opportunity!
Later this March, CENGN will continue its international travels to ONS North America! Come join us in Los Angeles, where CENGN's William Vail will be presenting on Using Route Reflectors to Setup a K8s Multi-Cluster, and Bhavani Krishnan will be speaking on the Open Networking Driving Data Center and Cloud Innovation panel!
Check out our event calendar to be in the know about all upcoming events we will be attending!
[cherry_button text="Events Calendar" url="https://www.cengn.ca/events/" style="default" icon_position="top" bg_color="#ffffff" color="#000000″ min_width="80″ target="_self"] [/cherry_button]
CENGN updates, in your inbox.