---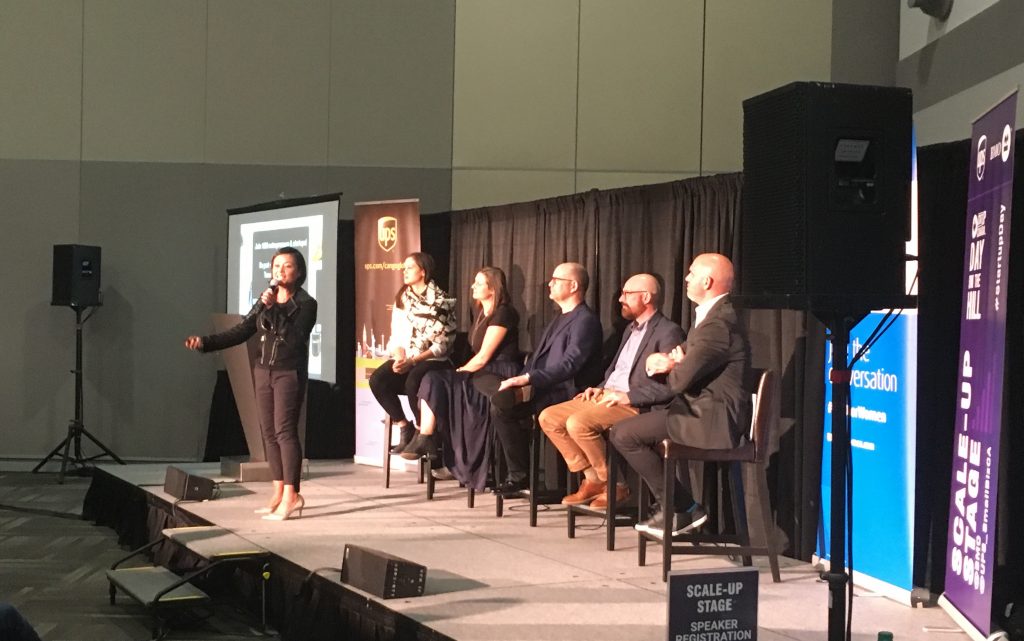 Yesterday we attended the always action-packed Startup Day Canada on the Hill to connect with the Canadian startup community. The event was organized by Startup Canada to support entrepreneurs and hear from policy makers on how to foster an ecosystem that propels economic growth. The crowd extended beyond entrepreneurs and policy makers as there were several supporting organizations like economic development groups, academia, as well as business accelerators. As mentioned by John Buck from CEDEC on the panel "Canada, The Competitive", in an increasingly competitive environment businesses need to take advantage of every resource possible in order to become successful. At yesterday's event, it was great to see these resources are plentiful, and the Canadian Startup community has some top-tier companies to be supported by these services.

The day kicked off with an early panel and opening remarks from Victoria Lennox, Startup Canada CEO, emphasizing the success of Startup Canada and the growth opportunities in the years to come. Following that, there were several keynotes, panels, hackathons, and mentorship opportunities on topics like startup, scale-up strategies, and talks on digital Canada. Keynote speaker W. Brett Wilson emphasized the need for governments to step away from picking individual winners and losers and focus on supporting the entire environment.
Here at CENGN, we work with growing Canadian companies and offer them infrastructure services, technical consulting, and exposure to our multinational members and partners to propel the success of their company and technology. Our focus is on bringing together the entire Information Communication Technology (ICT) ecosystem of small to medium enterprises (SMEs), multinationals, academia, and government. That's why we were particularly interested in the technology components of the event and the opportunity to connect with SMEs working in the ICT sector.
We got to dig into the digital side of the day by hearing from Dan Ruimy from ISED. He discussed the growth of digital healthcare, which is great news for our CENGN Project Alumni who are bringing innovation to this sector, like Aditum Health, Studio 1 Labs, and WeTraq.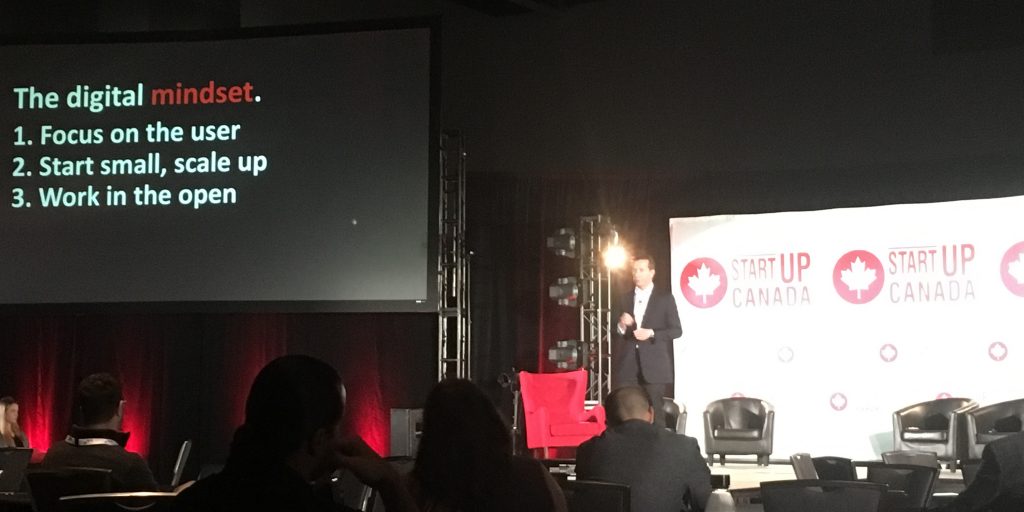 It was a treat to then listen to the Honourable Scott Brison, Minister of Digital Government, discuss his vision for an increased digitization of the Government of Canada and its services. His talk began by referencing Estonia as an ultra-connected government and digital society. He provided examples of the Estonian government's connectivity projects, such as e-identity that allows citizens to use digital signatures to identify themselves and use e-services offered by the government. According to their website, over 98% of Estonians have a digital ID card used for digital signatures, e-voting, checking medical records, tax claims, e-prescriptions and more.
The Honourable Scott Brison then explained some of Canada's advanced digital capabilities as a government. Specifically, highlighting the use of AI to monitor social media for trending defects on kids' toys and products and how the government uses this information to notify the manufacturer. He added that Health Canada monitors emergency room trends and connects them to recent travel patterns allowing the Government of Canada to quickly notify citizens of any health concerns they should be made aware of if they've recently travelled through a certain area. He discussed part of the strategy as starting small and then scaling up and praised CIO of the Government of Canada, Alex Benay, for some of the great work put forth by Canada's digital services for businesses and citizens.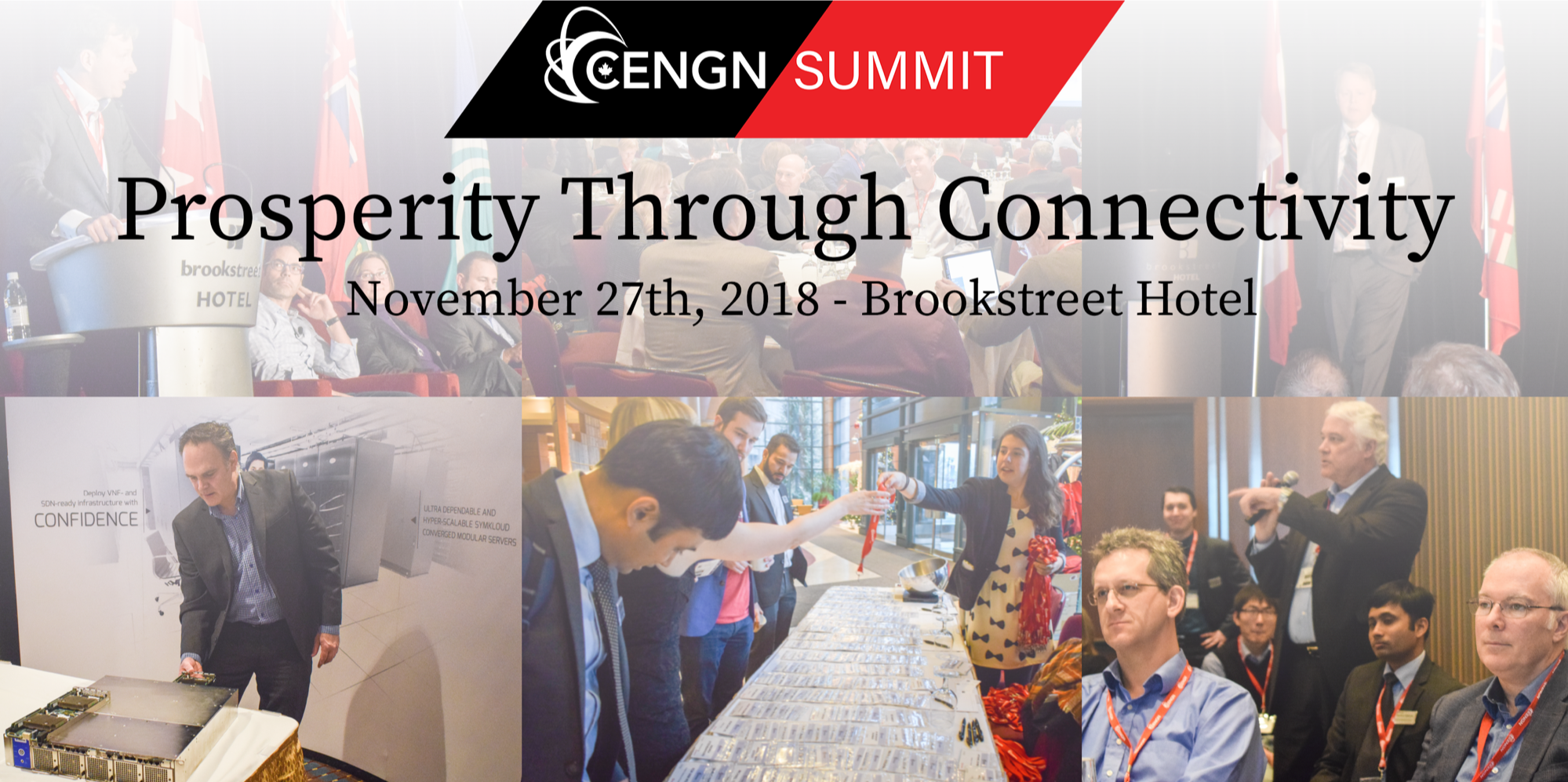 If all this digital talk sounds interesting, you're not going to want to miss out on the CENGN Summit happening on November 27th in Kanata, ON. We'll be discussing Prosperity Through Connectivity and how enhanced networking technology is impacting our economy. We have a list of speakers in the telecommunications sector, digital healthcare, and financial industry that will be sharing their insights on how their business is becoming increasingly connected and the impacts digital transformation will have. Also included in the program is a company session where eight companies from areas such as cybersecurity, Internet of Things, connected healthcare, and software-defined networking will be pitching their company and product to the crowd.
We want to thank and congratulate Startup Canada for putting on a great event yesterday to foster growth in the Canadian startup community.
[cherry_button text="Register for the CENGN Summit!" url="https://cengnsummit.ca/tickets/" style="default" size="large" centered="yes" fluid_position="right" icon_position="top" color="#ec2028″ min_width="80″ target="_self"]
CENGN updates, in your inbox.